Bar Exam
Hop Over to The Wicked Hop
One of the few taverns on streetcar line, in one of few buildings to survive Third Ward fire.
//end headline wrapper ?>
Get a daily rundown of the top stories on Urban Milwaukee
Before long we will be able to hop on the Hop and head to the Hop. That is to say, we will be able to board the "Hop MKE Brought to you by Potawatomi Bingo & Casino" and glide on its silvery rails to The Wicked Hop, 343-45 N. Broadway, one of the few taverns to lie directly on the streetcar line. The Wicked Hop lies at the only intersection of two streetcar lines, adding to the excitement for that contingent of humanity that likes to look at passenger rail traffic from the convenience of a barstool.
The Wicked Hop's location, at the southwest corner of E. St. Paul Ave., across from both the Milwaukee Public Market and Benelux, is a busy one and is likely to be even more so as the tourist friendly transit modality comes on line, which should be just about at the end of the lovely season ahead. Like its neighbors, including Patrick Nedobeck's Palapa Bar at the St. Paul Fish Shop, you don't even have to go in the place to get a drink. Just find a table outdoors by the sign marking the intersection of "Sunday Brunch" and "Bloody Mary" — two of the tavern's specialties. The rain should not trouble you, for the drinking and dining takes place under the protective cover of a canopy that dates to the building's use as a produce warehouse. A similar architectural motif is employed at the buildings to the south, which gave the area the historic name of "Produce Row."
Reuse of Old Survivor
Let's head inside to take a look around, and to find the best seating for our future streetcar sightings. That would be right at the bar that runs along the north wall of the room. It is punctuated with windows, and the ceiling is so high that there is room for mezzanine seating along the south wall, with bathrooms tucked in beneath. The custom metalwork is elaborate and theatrical, and provides a counterpoint to the Cream City Brick walls. To the west is a kitchen, which produces about 40 per cent of the revenue at the place, with the rest being derived from alcohol sales. So, don't be surprised to see your fellow bar visitors enjoying a meal of tavern fare. The Von Breunchenhein Pretzel Platter ($7.00) is an homage in dough, mustard and ballpark cheese sauce to Milwaukee's most famous outsider artist, and should appeal greatly to Milwaukee Art Museum patrons on the Lakefront extension to the line.
There is a door just to the east of the bathrooms that leads to the Jackalope Lounj, which is used as an event space, and which is home to the deejay and the trivia master. On a recent visit, District Attorney John Chisholm was the honoree of a fundraising event supporting his re-election. Like the main bar, the "Lounj" is also equipped with a mezzanine level, the better to increase capacity and to take advantage of the tall ceilings.
The building the bar is located in was designed by renowned architect 
Edward Townsend Mix
at what was then 293-Broadway (cor. Detroit St.) in 1875. It was built as the Jewett & Sherman Company's Merchant Mills. Jewett & Sherman was founded in 1867, and rapidly expanded beyond the roasting of coffee to such exploits as food flavorings and baking soda. It was the largest such outfit west of the Alleghenies at the time. Today it is worth note that the building also houses Colectivo Coffee, which continues the trade from within these historic walls that survived the Third Ward fire of October, 1892.
Milo Jewett (1808-1882) founded the firm, but only after first having a specialty in women's education. Others in Milwaukee were interested in that field, including Edward D. Holton and Jason Downer, but Jewett's claim was rather lofty in comparison, since it was he who purchased an old seminary in Poughkeepsie, New York from brewer Matthew Vassar in 1855. Jewett convinced the brewer to finance Vassar College, and served as its first president from 1861-1864 before entering his merchant milling adventure.
Jewett served on the public school board, and on the board of the Milwaukee Female Seminary, a precursor to UW-Milwaukee. Although he would be proud of his coffee connection to the old building, Jewett might not be too pleased with The Wicked Hop, since he was also President of the Wisconsin Temperance Society. As we used to toast in Vassar's Old Main, "Salve!"
On Tap - Sponsored by Lakefront Brewery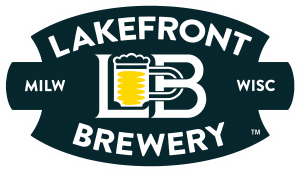 Blue Moon Belgian White
Brew City Nitro Cold Brew Coffee
Guinness
Hacker Pschorr Weisse
LakePschorr Shandy
Lakefront Poison Arrow IPA
Left Hand Nitro Milk Stout
Stella Artois
Third Space Happy Place
Lakefront Riverwest Stein
 New Glarus Spotted Cow
Photo Gallery
The Verdict
Trade Name: The Wicked Hop
Location: 343-345 N. Broadway [a.k.a. 225 E. St. Paul Ave.] City of Milwaukee
Neighborhood: Historic Third Ward
Subdivision: Plat of Milwaukee
Phone Number: 414-223-0345
Website: http://www.thewickedhop.com/
Facebook: @thewickedhop
Twitter: @thewickedhop
Description: One of the few taverns located directly on the streetcar route, the Wicked Hop has a front row view on the mobile "Hop," as the streetcar system has been branded. Ideal for street side dining. Despite location in popular tourist area, the tavern manages to retain a neighborhood feeling, thanks in part to the regular patronage of neighbors.
Capacity: 160
Year Established: Opened Spring 2004
Year Building Constructed: According to assessor records, 1885; was designed by Edward Townsend Mix and built in 1875. Rare survivor of 1892 Third Ward fire
Building Owner: Nelson Development Corporation of Milwaukee Randy R. Nelson, Agent
Estimated Annual Rent: According to Assessor's calculations, the 3,605 sq. ft. tavern rent is $16.74 per square foot for a total annual rent of $60,347

.70

Property Assessment: The 7,200 sq. ft. parcel is assessed at $216,000 [$30.00/s.f.] while the 23,787 sq. ft. structure is assessed at $1,341,000 for a total assessed valuation of $1,557,000. Previous assessment: $1,496,000
Legal Entity: The Wicked Hop, LLC.; Thomas P. Shannon, [Fox, O'Neill, Shannon, S.C.] Agent; Licensees: Miles E. O'Neil [D.O.B. 12/05/1972] Agent, 50% Owner; Andrew T. O'Neill [D.O.B. 06/14/1969], 50% Owner
Business: Restaurant, Cocktail Lounge, Night Club, Tavern. Alcohol Sales: 60%; Food: 40%
Walk Score: 97 out of 100,  "Walker's Paradise" Everyday errands do not require a car." City Average: 62 out of 100.
Transit Score: 68 out of 100: "Good Transit." Many Public Transportation Options. City Average: 49 out of 100. Score should go up with arrival of streetcar
Aldermanic District: 4th, Robert Bauman
Police District: 1
Bike Racks: Racks on E. St. Paul Ave. are often used by employees. Additional racks next door at Colectivo, across the street at the Milwaukee Public Market — including a Fixit station
If you think stories like this are important, become a member of Urban Milwaukee and help support real independent journalism. Plus you get some cool added benefits, all detailed here.