Bar Exam
Walker's Pint Is City's Oldest Lesbian Bar
In an 1885 building that's been a tavern for more than a century. A local classic.
//end headline wrapper ?>
Get a daily rundown of the top stories on Urban Milwaukee
Elizabeth A. "Bet-z" Boenning opened Walker's Pint in July 2001. Around that time there were numerous other Lesbian bars in the city, including Dish [1998-2000], Fannie's [1982-2000], Kathy's Nut Hut [1980-2014] and Mona's/Out 'n About [1998-2012]. Today the neighborhood tavern in Walker's Point, where "Every Night is Ladies Night," is the last one remaining. This echoes a national trend in which gay bars — particularly Lesbian ones — have closed at a time when public acceptance of gays has grown.
The tavern is located at 818 S. 2nd St., in the heart of what was once the Gay Bar District. Across the street to the west lie Fluid [Bar Exam June 2014] and La Cage [Bar Exam July 2017], both mainstays in the community. Yet immediately east, across an alley, the former Your Place, which opened as a gay bar in 1965, and lasted until 1995, has been a stripper bar ever since.
Walkers Pint's survival is in part due to the strong management skills and good humor of the owner, a former bartender at Dish. Since its opening, the tavern has been the site of numerous fundraisers and neighborhood events. These are not limited to the gay community, but include the community as a whole. So does the bar, which follows the familiar rhythm of Milwaukee taverns. It opens just in time for you to get out of work before the rush, with a half-hour or so to be seated while the nearby Allen-Bradley clock tower's face inches toward 5:00 p.m. Sundays you can show up at noon, in plenty of time to catch the game on the television, and quite possibly, a banquet set out on the pool table.
In fine weather, don't fail to head out to the beer garden, a narrow space to the south of the building, with a surprise bonus bar out back, a canopy to keep you out of the rain, and two portable toilets. This improvement, which dates to 1989, is one of the first modern beer gardens in the city, and was particularly incongruous at the time in industrial Walker's Point. By the time the original beer garden opened, this place had already been a saloon for more than a century. Of course this included the years of Prohibition.
The Tavern in History
This 1885 building, at what was then 342-Reed St., first enters the public record in 1915 when saloon keeper Frank Komar changed the front of the store, which was already 30 years old. Frank owned the place, and presumably lived upstairs. The clientele, as would be the custom in the neighborhood, was likely composed of immigrant workers from the abundant factories nearby, like the Allis Chalmers Reliance Works, located a block away to the northeast at what is now the corner of S. 1st St. and E. National Ave. Komar appears to have been an enterprising saloon owner, since at around that time he opened a tavern at 8028 W. National Ave., not far from the West Allis works of the giant manufacturer. He also erected a metal garage in the rear in 1917.
By 1927, with Prohibition in effect, this place was owned and possibly operated by Vin Scharner, who tore down the metal garage and built one out of concrete block. It no longer survives.
In July 1934, with Prohibition over.
Anton Seruga
took out a permit to occupy the place as a tavern, which it had always been, even while masquerading as a licensed "Soft Drink Parlor." That same month Seruga scored the first victory for women here when he took out a permit "to construct a ladies toilet room 5'6″ x 5'0″."
In February 1938, Seruga spent $1,000 to cover the entire sidewalls of the building with asbestos siding and 15# felt. This must have taken some doing on the north wall, which is just inches from the next door building. The project took until August to complete.
Seruga continued to invest in the bar. In May, 1940, he installed a 300-cubic-foot walk-in cooler, which was about the size of the ladies toilet room upstairs. He installed a bottle cooler in the back bar, and added one tap to the bar.
He was still running the place in 1948, when he recessed the stairway and doorway to the tavern, which is as it remains today.
From 1963 to 1982 it was operated by John J. Tanzer as Tanzer's Tap. By that time there were gay bars everywhere in the neighborhood. The assessor found the place to be owner occupied and operated, with no updates to the building or interior.
Later it was owned by Michael Banks, who installed a new door and windows on the facade, which likely remain. He also installed awnings against the fierce afternoon sun, and suspended the ceiling.
By 1989 Michael D. Lee, an owner of Club Brady and the Up and Under as well as other tavern real estate, took out a permit to occupy the place as the Second Street Saloon. He paid $80,000 for the building. Lights were installed in the novel beer garden. In 1992 Michael M. Fritz opened it as Fritz's on Second, with Lee as his landlord. He tore out the drop ceiling and replaced it with a wood one. The beer garden got a new iron and wood fence, at a cost of $2,500.
There were plans to open the place as Wild Nites Pub & Grub, Wutt's on Second Pub and Cecilia's Pub, but since 2001 it has simply been Walker's Pint. Or, even more simply, "The Pint."
The Tavern Today
Today the old tavern building looks much more inviting than it did when Walker's Pint first opened. The upstairs windows, which had been boarded up, have been reopened, and nice wooden siding has replaced the asbestos facade. The building is largely painted green, which is also the color of the wooden ceiling that is above you when you enter the place.
This is every bit a classic Milwaukee tavern, with all sorts of things on the wall, including a good selection of merchandise, and a sign announcing Brewers specials on Sundays, if a $2.50 Miller Lite Tall Boy is to your taste.
A door boasts a board entitled "The Pint Liquidation Center," a very neighborly thing in which customers can buy drinks in advance for friends who might not be there at the time of their visit. So, attention, Tracy, Jill and Adam, you each have a drink apiece on Monica. Oh, and Monica, Adam has repaid the favor by buying you a glass of wine. There are over a dozen similar grants on the board. Perhaps the future of gay bars will be to sell drinks to people who aren't there.
The pool table occupies its own room, decorated with beer posters and flanked by two electronic dart machines. The pool sticks are wooden and admirable, and are the straightest things in the bar. You'll find them right by the wall-sized Brewers schedule. Head through the doors and enter the beer garden, with its translucent roof keeping you out of the elements. Hidden in the back is a bonus outdoor bar with four stools, also under cover.
An official looking sign warns that one should "Lock Up Your Daughters." Back inside a sign invites customers to the bar's various special events, including Wednesday Karaoke, and D.J. Shawna's Saturday gig at 10 p.m. We also learn that Beer Pong and Mini Putt will be soon coming to the Pint. On Friday domestic bottles are $3, while Smirnoff cocktails are a buck off retail price. Perhaps you'd rather schedule your visit for Monday, which is Customer Appreciation night, with half off beer and cocktails.
It's also worth looking at the back bar, which is plastered with stickers from any number of places and causes. One reads "OH, No. Not Another Learning Experience."
And here is something to learn. A framed sign on the walls enjoins customers to "Do Things at Your Own Risk."
It goes on to say:
Walker's Pint staff is NOT responsible for you doing something stupid or asinine.
Good advice for any tavern outing.
On Tap - Sponsored by Lakefront Brewery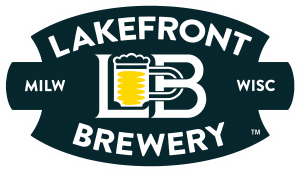 Blue Moon
Coors
Guinness Stout
Lakefront IPA
Lakefront Riverwest Stein Beer
Leinenkugel's Summer Shandy
Miller Lite
New Glarus Spotted Cow
Photo Gallery
The Verdict
Trade Name: Walker's Pint
Location: 818 S. 2nd St. City of Milwaukee
Neighborhood: Walker's Point
Subdivision: Subdivision of Block 99 [Pre-1894]
Phone Number: 414-643-7468
Website: http://walkerspint.com/
Twitter: None found
Description: The oldest Lesbian bar in the city has operated out of a vintage tavern building for over 17 years. Unmistakably Milwaukee place is conversational and easy going. Excellent beer selection and numerous specials. Outdoor beer garden was one of the first in Walkers Point, if not Milwaukee. A bonus bar operates in the back during seasonal weather. Pool table has its own room. The fine wooden cues are the straightest things in the place.
Capacity: 150
Year Established: Opened July 3rd, 2001
Year Building Constructed: 1885
Building Owner: William H. Boenning, Patricia A. Boenning. Owners bought building July 25th, 2005 for $230,000; share surname with operator
Estimated Annual Rent: According to Assessor's calculations, the 1,476 sq. ft. tavern rent is $22.79 per square foot for a total annual rent of $

33,638.04.

Property Assessment: The 3,640 sq. ft. parcel is assessed at $29,100 [$8.00/s.f.] while the 2,434 sq. ft. structure is assessed at $203,900 for a total assessed valuation of $233,900. Previous assessment: $228,000
Legal Entity: Lolla's LLC.; Elizabeth A. Boenning [D.O.B. 11/05/1970] Agent, 99% Owner
Business: Tavern. Alcohol Sales: 85%; Food: 14%; Other 1%
Walk Score: 87 out of 100,  "Very Walkable" Most errands can be accomplished on foot." City Average: 62 out of 100.
Transit Score: 57 out of 100: "Good Transit." Many Public Transportation Options. City Average: 49 out of 100.
Aldermanic District: 12th, Jose G. Perez
Police District: 2
Bike Racks: A pink one outside of Snack Boys, located next door to the north
If you think stories like this are important, become a member of Urban Milwaukee and help support real independent journalism. Plus you get some cool added benefits, all detailed here.
Displaying political contributions between people mentioned in this story. Learn more.
Bar Exam