Bar Exam
Sobelman's Is Deliciously Historic
Unique Schlitz tavern from 1889 has great heritage, great PR, great burgers.
//end headline wrapper ?>
Get a daily rundown of the top stories on Urban Milwaukee
Since 1999 an old Schlitz tavern in the Menomonee River Valley has become improbably widely known thanks largely to the relentless promotion of its co-owner, Dave Sobelman. (His supportive wife Melanie Sobelman lets Dave handle the P. T. Barnum stuff while she takes care of business.) From the very beginning, this operator happily handed out cards good for a free drink or a free burger to entice folks to travel all the way to 1900 W. St. Paul Ave., where there was little other reason to be in the vicinity, unless it was to abandon a motor vehicle or dump a body into the canal. Who wouldn't welcome a free drink after those exertions?
Today,
Sobelman's Pub & Grill
customarily wins reader polls and other measures of popularity for its hamburgers and its outlandish Bloody Marys. The "Masterpiece" ($11), for example, utilizes the usual olive-celery-pickle garnishes as a starting point, then further garnishes the garnishes with sausages, shrimps, and hamburgers. This is hardly the most elaborate Bloody on the menu. The Chicken Fried Bloody Beast ($50) includes the preceding ingredients, adds bacon fried cheeseballs, and tops it all off with an entire fried chicken. The owner has appeared on "Food Wars" to defend his hamburgers against nemesis A.J. Bomber's. When he was not victorious, Sobelman nonetheless racked up nationwide publicity and sufficient bragging rights to name his creation "The Loser" ($9.75). This sandwich is a winning amalgam of Colby-Jack cheese, smoked bacon and buttery fried onions.
Dave and Melanie Sobelman (they met while she was his waitress in 1993 and married within a year and a half) seem to have a penchant for historic buildings. A Marquette University outpost at 1601 W. Wells St. is the outlier here, but other Sobelman outlets in Waukesha, Richfield and Mequon are located in nice old buildings like this one that was for too long a lonely tavern down in the valley when the valley was down in the dumps. You can buy a franchise if you want. It is one of the many offerings on the Sobelman menu.
Was Tied to Brewery at First
The 1889 Cream City Brick building at the northwest corner of N. 19th St. and W. St. Paul Ave. is easy to identify as a tavern, what with its turret, aggressive rough-dressed stone masonry rising all the way up to the first floor and other flamboyant details, none as unmistakable as the 3D Globe at the top bearing the name "Schlitz."
This 23 feet, 4 inches-by-52-feet building was constructed for the Milwaukee-based brewer at a cost of $5,000. Architect Charles Kirchhoff designed it, John Stabelfeldt built it and the Joseph Schlitz Brewing Co. paid for it. The company collected rent from the building's operator, a guy named Kunz, and also earned money from the sale of Schlitz beer, which was the only beer offered here until Prohibition intervened. Upstairs was living quarters for Kunz and boarders. The place was called the Marine Hotel, perhaps a tribute to the canal just south of the railroad tracks across the street. Neighbors included B. R. Jacobs Cooper Shop, Moore Mfg. and Foundry and Milwaukee Bridge & Iron. These were among the heaviest of the heavy industries for which the city and valley were known worldwide, the old advertisement that it was Schlitz that made Milwaukee famous notwithstanding.
In only one year was the brewing industry Milwaukee's largest. That was 1890, when this place opened for business.
In August, 1890 Kirchhoff was once again called by Schlitz "to build one story on the present building an addition on the rear 26′ x 30′ one story high. $3,000," according to Application for Permit to Make Alterations #360 issued for the purpose. That was pretty much the extent of the improvements to the building for the next century or so, if you don't count the 14-feet by 16-feet "Barn on Ceader (sic) Posts" constructed in the back yard at a cost of $150 in 1902, and now long gone.
Schlitz and its operators kept the tavern/rooming house running until Prohibition, at which point we find Michael Nikich selling "Soft Drinks" here in 1921, followed by Ignatz Lachenmayer doing the same in 1925, and John Szalai doing the same in 1930. In 1932, John Glazer was behind the bar fulfilling the soft drink needs of his customers, who were mostly big manly men in need of light refreshments, we are led to believe.
It was a lot easier to stop a brewery from producing beer than it was to prevent the sale of illicit beer in a brewery-owned tavern, enforcement agents were soon to learn. Thus this place remained popular, and Schlitz continued to have a source of revenue, but this time only in the form of rent.
But happy days were here again when Franklin D. Roosevelt was elected president, and in November, 1934, Glazer filled out "Application for Permit to Occupy #A988" for the purpose of turning the place into a legal tavern again. The former occupancy of the space was listed as "tavern," and the owner as Schlitz Realty Co.
June 28, 1937 was a milestone for women when "1 ladies water closet" was installed in the building, leading one to wonder who were the women frequenting such an isolated venue in an industrial zone not known for female workers. Perhaps they resided, if only temporarily, in the rooms above.
By 1940, both the tavern and the rooming house were vacant, as Schlitz Realty looked for a buyer of the former tied house. In 1941 a person whose name appears to be John Hauch (permits were hand-written back then) freshened the place with "1-bottle box, 1- beer tap, 1 Chieftain Compressor: All properly installed," according to the inspector.
In 1948 the ceiling was lowered in part from 12 feet to 10 feet and the resulting cove, which can still be detected, was used for lighting. Also that year, the building was owned by
Joe Ceraso
,
Ben Ceraso
and their sister, who had the lovely married name of
Rose Bloom
. Rose installed a "new entrance door to swing outward," and surrounded it with glass block.
In 1950 it was opened by Cora E. Fenninger as the "Gas House Tap" tavern, a great name that should be revived elsewhere. The "Gas House" referred to the West Side Works of the Milwaukee Gas Light Company two blocks to the west. The huge facility, still largely intact, converted beautiful coal into manufactured gas, which was then piped throughout the city. It awaited future generations to clean up after the mess left by this process.
By 1955, the place settled in for a nice long run as the "Ranch House Tavern," and by 1960 we find that Joe Albanese and Sebastian Zaffiro had an interest in the building, which was definitely taking on a Sicilian cast.
A Pizza Place
Zaffiro knew his way around a pizza, and the family is still known for pizza today. Its location on N. Farwell Ave. has been in business since 1954. In 1962, with a sign reading "Pabst Beer Pizza Open 11 a.m." on the front, Zaffiro rigged up a ventilation system here which caused the ire of the neighbor next door, now the Bay View Packing Co. He was "notified to direct the exhaust fan in such a manner as to prevent odors, etc. from entering the adjacent premises at 1906 W. St. Paul."
Oh that Zaffiro was something! On Halloween 1967, the inspector was horrified to see that Zaffiro had installed a gas fired water heater right at the bar. He mounted it on a wooden beverage case, just inches below the sputtering and ever-burning pilot light. He also vented the heater with non-insulated pipe wedged above the false ceiling. That year, the property was assessed at $9,900, or about what the Jos. Schlitz Brewing Co. spent building it eight decades previously.
In 1978 a "For Sale" sign was tacked on to the building. Few people were interested in any type of real estate in the old industrial district, including the empty factories.
Modern Times
The Zaffiros sold the place on a land contract to Dave Rondinelli, who clearly felt he had been sold a bill of goods.
The assessor came by to inquire:
Talked w/owner on 08-17-1984. He is extremely unhappy with the property. Claims the previous owner misrepresented the business. Currently he is not operating the tavern + only the 2nd floor apt. is being rented out. Owner has attorney handling the property now and he does not plan to keep it. Also much def. maint. prior to sale + supposedly the bar fixtures were useless. — Reject Sale. [Unknowledgeable buyer].
By "reject sale," the assessor meant that the apparently inflated sales price should not be used in determining the value of the property. By 1987, Rondinelli walked away from the land contract and turned the building back to the Zaffiros. In 1988, Mike Christodoulakis took out a land contract on the place for a more reasonable price of $54,000.
Inspector Smiley, of the ever-inquisitive Assessor's Department, came by to take a look to see if any improvements had been made to the place, and was gratified to report in the affirmative:
Noted new bar and restaurant opened — per owner only open a few days. New owner plans to operate bar on 1st w/ small cooking area for time being. He is currently renovating 2nd floor rooms into a restaurant. He also plans to rehab 3rd floor rooms in future.
Bar area on 1st all new. New bar and back bar, new oak paneled walls and alcove, 2×2 grid ceiling tiles and tile floor. Very nice finish for the area.
Christodoulakis, who also owned Michael's Restaurant at 2200 W. Wisconsin Ave., named it after his wife, Margaret. They called the place "Margies." By 1991, they had paid the place off and owned it free and clear. Improved from its earlier condition, the place settled in for a run, although the area was still remote and little known other than to regulars. By March 30th, 1999, the building was sold to Melanie L. Sobelman for $150,000, and this time, it was worth the price.
The Tavern Today
The tavern's exterior is as attractive as it has ever been, and, outside of the "1635" sign identifying Guardian Fine Art Storage a few blocks away, this is the rare building with a lit sign on this long and lonely street. Black awnings adorn the windows on the broad east wall of the building. The Cream City Brick has been stripped of the white paint that had covered the structure when the Sobelmans bought it. There are beer signs glowing in the windows, just in case the lit Schlitz globe atop the building doesn't get across the message that this is a bar.
A significant change is a glassy addition to the east, which accommodates restaurant seating as well as improving the internal traffic flow in what is essentially a one-room tavern. The addition has attractive proportions and finishes, and is topped with an iron railing similar to those original to the building. The corner entrance is enclosed in a temporary shelter for the season. Oak barrels are used in abundance as decorative items. Some bear the name of Lakefront Brewery.
The interior is likewise attractive, and the woodwork is above the usual standard found in taverns. The Sobelman brand appears everywhere in the place — even on the private-labeled Sobelman's Ketchup. A do-it-yourself Breathalyzer is at the door, awaiting departing patrons. It is one of the few things in the place to gather dust.
Inside the addition, the windows are framed in oak, and bobblehead figures decorate the upper panes.
Head to the bathroom first. It's behind the door labeled "Sobel men's." The bathroom is large and impressively finished, not to mention clean. The walls are decorated with sports memorabilia, including a signed photograph of Brett Favre tending to a mess of boiled shrimp.
The bar itself is along the west wall, and curves out a little bit to the south, next to the windows overlooking W. St. Paul Ave.  It is very high, even for a tall person seated on a stool. Move a couple of stools in, where the floor is a little bit higher. Among other novelties, you will find trophies won by Sobelman's customers. In a bit of irony, they surround a t-shirt labeled "Gimee a Loser," a reference to one of the branded burgers here.
A look to the south offers a view clear across the Menomonee River, and it is an odd sight when the Marquette University inflatable dome stadium is lit. It fills the entire field of vision from the window, and outlines the shoreline trees in silhouette. Edward Steichen could have made a masterpiece photo of the view.
There is a television showing sports at the end of the bar, but your attention is better directed at the numerous patrons, the substantial burgers set before them, and the improbable array of Bloody Mary concoctions. Where to begin?
On Tap - Sponsored by Lakefront Brewery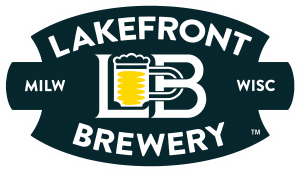 Blue Moon Belgian White
City Lights Session IPA
Lakefront Riverwest Stein Beer
Leinenkugel's
Miller Lite
Raised Grain
Sprecher Hefe Weiss
Third Space Happy Place
New Glarus Spotted Cow
Photo Gallery
 The Verdict
Trade Name: Sobelman's Pub & Grill
Location: 1900 W. St. Paul Ave. (Address on permit: 1902-Fowler St. Name changed to St. Paul Av. in 1889; to W. St Paul Av. in 1930)
Neighborhood: Menomonee River Valley
Subdivision: Rogers Subdivision
Phone Number: 414-931-1919
Website: sobelmanspubandgrill.com
Facebook: @sobelmans
Twitter: @teamsobelman
Description: A substantial Schlitz tied house tucked into a hillside in an industrial valley was a gritty survivor, has turned into destination thanks to determined owner.
Capacity: 80
Year Established: Has presumably been a tavern since built in 1890. Prohibition-era "Soft Drink Parlor." As Sobelman's since 1999
Year Building Constructed: 1889, with third floor and rear additions, 1890
Building Owner: Sobelmans 1900 LLC, David Sobelman agent

Estimated Annual Rent: Estimated at $13.60 per square foot, annual rent for the 2,785-square foot tavern is $37,876 according to Assessor's calculations. Building is owned by tavern operator through an LLC
Property Assessment: The 6.375-square-foot lot is assessed at $19,100 [$3.00/s.f.] and the improvement is assessed at $271,900 for a total assessed valuation of $291,900. Previous assessment: N/A. Building is owned by operator
Property Tax: $8,417.35
Legal Entity: Sobelman's, Inc. Melanie L. Sobelman [D.O.B. 03/08/1973] Agent, 50% Owner; David E. Sobelman [D.O.B. 02/02/1967] 50% Owner
Business: Restaurant, "Other" (Pub & Grill). Alcohol Sales: 50%; Food Sales: 50%
Walk Score: 50 out of 100, "Somewhat Walkable" Some errands can be accomplished on foot. City Average: 62 out of 100. That's a bit high, considering the physical isolation
Transit Score: 60 out of 100 "Good Transit" Many nearby transportation options. City Average: 49 out of 100. I don't see it. This place is in a valley, cut off by canals, a river, railroad tracks and a freeway.
Aldermanic District: 8 Bob Donovan
Police District: 3
Bike Racks: None. However, there was a nice iron railing in the parking lot
If you think stories like this are important, become a member of Urban Milwaukee and help support real independent journalism. Plus you get some cool added benefits, all detailed here.
If you think stories like this are important, become a member of Urban Milwaukee and help support real, independent journalism. Plus you get some cool added benefits.
Displaying political contributions between people mentioned in this story. Learn more.
Bar Exam