Bar Exam
What Makes Hooligan's a Landmark
Long colorful history includes days as a political campaign headquarters.
//end headline wrapper ?>
Get a daily rundown of the top stories on Urban Milwaukee
It appears this building, which sure looks like a bar, was originally built as such, although its use for that purpose has only settled into a routine within the past 80 or so years. Sometimes it takes a while for a business to catch on.
For anybody of drinking age who is still alive, and for thousands who have gone before us, Hooligan's has always been a staple of the Lower East Side, and of Milwaukee's robust tavern culture. It is one of the signature bars of the city that means beer.
The building dates to March 22nd, 1890, when the City of Milwaukee issued a building permit to Matthias Sutter for this $2,500 two-story, 2,964 square foot "store with dwelling above" at what was then 423-427-East North Av. The owner hired Henry Messmer as the architect, and selected Stablefelder to build the brick veneered structure which rests on a cedar post foundation.
Sutter had operated a saloon in the Third Ward for at least eight years, and perhaps he saw his chance to move to the East Side, which was just then starting to fill with residences and businesses, especially at the complicated corner where Ivanhoe Pl., Farwell Av., East North Av. and Murray Av. all intersect, with only one right angle among them. This geographic anomaly led to no shortage of odd-shaped lots, which we have seen in the past proved to be highly suitable for tavern use.
This lot, #1 of Block 28 of Glidden & Lockwood's Addition, was right across the street from the offices and shops of the Milwaukee Street Railway Company, and the site of its Farwell Avenue Barn. Other neighborhood adornments included the Milwaukee Orphan Asylum, a boat builder who operated in a back yard a block to the north, and Frank Martin, a fur dresser, who maintained a soak room on the first floor of a building, right in the midst of what was mostly a residential district.
This resulting tavern structure, which takes up the entire 1,584-square-foot lot, is a wedge with 59 feet of frontage on E. North Av., 52 feet along E. Ivanhoe Pl., and a 42-foot-wall to the east connecting the two others. The door is at the apex of this triangle, where you can't miss it, or the neon sign above that today glows "Hooligan's Super Bar" and has for decades.
Many Periods of Vacancy
By 1922 the building was in the hands of George Spicuzza, a fruit dealer from the Third Ward who leased the space to Frank Wittkamp, a grocer. The landlord paid $300 to change a door to a window, and to add a new door to the place. On July 1st, 1932, with time running out before Independence Day, A. Pollak took out a permit to sell fireworks in the building, by then owned by Frank Spicuzza & Sons. "Vacant for about 2 years," the inspector noted.
The building was vacant again in March, 1933, when the inspector came by and noticed "settlement in the column footings (not dangerous). Wood girders OK. … Area grating on N. side of bldg. dangerous, should be repaired at once. Base. full of rubbish. Fire hazard. Water pipe leaking." The condition of the chimney also aroused some concern on his behalf. No wonder the place was vacant.
Fire hazard notwithstanding, the old "Fruit Stand" served again that July for the sale of fireworks.
The Fourth of July, 1933 was the first Independence Day since World War I to be celebrated with legal alcohol, and by December of that year, plans were underway to return the building to its original tavern roots.
B. R. Kellogg planned to open a restaurant and tavern with a dance floor, and received a permit on December 11th to "construct two toilet rooms as ordered by this department for tavern purposes." That cost $100. Things didn't work out for Kellogg, and he cancelled his application in September, 1934, but not without having turned the old fruit stand into a tavern, complete with toilet rooms, a kitchen and a bar.
Around that time inspectors for the "Survey No.1 of Bldgs. in Fire District," toured this place, and made notes about the condition of the vacant tavern. "Tavern Fl. sagged and uneven in plces." Toilet stall part's masonite bd. unfinished. Main entrance steps cement settled – cracked + not level. Very small bar." The chimney could also use some repair, it was noted.
The bar was a simple slab of less than 10 feet length, located about six feet from the east wall, at its center. The southeast corner, the only one in the building with a right angle, housed a 10-foot-by-13-foot kitchen space. The toilet rooms were located to the west of that, and would be one of the first things to greet you entering the bar. Sometimes that's quite convenient, especially if you've been to other bars just before.
In October, 1935 Gordon J. Foley got an occupancy certificate to run a tavern here, but a week later it was withdrawn. Later that month, Frank Cootware of 1446 N. 31st St. applied to run the place as The Hub Cafe. Although alcohol was legal, it was still the Depression, a rough time for new businesses, and it folded.
Frank Spicuzza was at least able to get a little rent out of the place on March 20, 1936 when he leased it to the Shinners for Mayor Club as its campaign headquarters. "Was tavern," read the certificate of occupancy. Inspector Dummer ordered the landlord to "seal waste opening in 1st floor kitchen and old bar waste opening in basement. "
Joseph J. Shinners ran within a couple hundred votes of incumbent Dan Hoan in the primary, but lost in the general election to the man who had been mayor since 1916, and was to serve until 1940.
The shortlived tavern progressed in its political career. In 1938 it became the headquarters of the 1st Ward unit of the Farmer-Labor Progressive Federation, a political party affiliated with the LaFollette faction. In 1939 Edward Calusdian opened a "Rug and Picture Store" in the space that was "Formerly Tavern." This use drew the attention of the inspector, who promptly issued an "ORDER. April 19 1939. Repair basement stairs.
"It will further be necessary that the smoke pipe where it enters the chimney be properly cemented into the chimney. At the present time the hole in the chimney is much larger than the pipe and will allow sparks to fall to the floor," he added, somewhat ominously.
The next year, 1940, was an election year, and the rug dealer was gone, replaced by the "Wells for Congress Club Campaign Headquarters" for the Republican candidate Carter Wells, who called his campaign a "crusade against un-American ideas affecting Milwaukee." He didn't win the primary, but the Republicans carried the general election, to the disappointment of the un-Americans.
Finally, a Bar Again
In 1941, with the campaign posters and confetti cleared from the space, it finally became a tavern again, with Felton Thompson opening his saloon there in January. Four years later, in January, 1945, Jack Dworkus took out a permit to make some interior remodelings at the tavern, which was by then known as "Hooligan's," as it has remained to this day. Dworkus moved the toilet rooms from the east wall to the northeast corner of the building, and closed up nearly every window opening in the place, the better to line the walls with shelves of liquor which he offered for sale both on and off-premises. The latter was not then commonplace, and is today illegal, but this extraordinary power gave rise to the term "Super Bar," which is also illegal today, as is the term "Value Bar." Jack worked this place, while his wife Eva owned the Kosciuzsko Liquor Store at 1132 W. Lincoln Ave. Dworkus was to remain the owner for a quarter-century, finally giving the tavern here some staying power, which has been its emblem ever since.
FIRE!
The coal furnace downstairs continued to spew its sparks through the chimney of the building, and early in the heating season, on October 19th, 1954, a fire broke out in the apartment upstairs. The W. Lillydahl Realty Co., the building's owner, was notified that a "Defective chimney set fire to building and contents on 2nd floor. … fire damaged roof rafters and roof boards. Est. Bldg. Damage $3,200. Assessed Valuation $6,200." The damaged joists were doubled up. The structurally enhanced roof soon sprouted an advertising billboard, which remains a source of revenue for the building owner. The next year, while everybody else was switching from oil to gas, the owner switched from coal to oil, installing a burner and two tanks in the basement.
Shot-and-a-Beer Place Changes
The old tavern continued to be a shot and a beer kind of place, and was a dark area with hand-painted signs offering countless bottles of liquor to go. The wooden floor was worn, and under the right circumstances, the soles of your shoes would develop a nice coating of spilled drinks and peanut shells. Hooligan's did not quite have the depressing industrial strength fluorescent-lit forlornness of the National Liquor Bar, but it was about the closest thing you'd find on the East Side.
In 1978 Hooligan's changed hands when John Sidoff and Cindy Sidoff bought the place, hanging an Old Style sign on the building, and putting in long shifts at the old tavern. This was an era of changing times for the city, and this area became an entertainment center for a new generation that wanted more than a shot and a beer. They wanted all sorts of shots, and beer in bongs. Sidoff, a wise businessman, tried to limit the college gimmicks at his place, and was foresighted enough to recognize the public's growing interest in quality beers. In the early 1980s he started the "Around the World in 80 Beers" drinking club, encouraging patrons to try new beers from various locales, foreign and domestic. The names of the survivors remain engraved in brass on one of the columns supporting the ceiling. Hooligan's was also one of the first taverns to carry beer from Lakefront Brewery, established in 1987, and still to be found on tap today. He offered sandwiches from his cramped kitchen, and noted a considerable demand.
After building up some cash, he decided to extensively remodel the place, converting the second floor into additional seating and serving space. Sidoff also got busy reopening the windows, relocating the bar, updating the toilet rooms, and making use of pretty much every square inch of the bar. The old, uneven floor, littered with peanut shells and beer, was replaced with a level quarry tile floor, one that doesn't stick to your feet and is easy to clean. The original tongue and groove ceiling remains 10-1/2 feet above the floor, while the columns and beams are crisply detailed in fine wood. The overall quality of the construction is considerably better than tavern-average, thanks in part to the considerable number of skilled building remodellers and tradesmen who long chose the place as their saloon. Hooligan's is frequently chosen as having the best bar food in the city, and was one of the first to offer Ostrich burgers.
In 2013 Sidoff sold the place to his general manager, Mark Buesing, who had worked there for 15 years, originally as a dishwasher. Buesing has made few changes to the place, which is just fine with the customers. Sidoff's retirement was a failure. After leaving Hooligan's, he and his wife went across the street to Von Trier's, which they also owned. After aborting plans to return it to a cocktail bar, as it had been in the past, the Sidoffs decided to update the tavern's German theme, and to give it a good scrubbing. Von Trier's reopened on February 9th.
Fun Fact:
A legend persists that one or more of the foundation posts was a tree that had been growing in place there, and which was simply chopped down to the proper height and put to work in situ. This is exceedingly unlikely, especially for a building with a basement that required excavation. Such wooden posts were common (I have them in my basement) and were rarely finished, but were simply logs stripped of bark and set in place. But that does not mean they grew there.
On Tap - Sponsored by Lakefront Brewery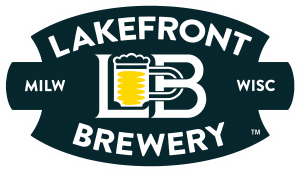 Blue Moon
Dale's Pale Ale
Frankziskaner Dunkel Weiss
Guiness Stout
Harp
Lagunitas IPA
Lakefront Fixed Gear
Magners Irish Cider
New Begium Fat Tire
New Glarus Spotted Cow
Radeberger Pills
Riverwest Stein
Rouge Brewing Dead Guy Ale
Smithwick's Ale
Sprecher Amber
Stella Artois
Three Floyd's Alpha King
Hacker-Pschorr Weiss
 Hoegaarden Belgian White
Photos
The Verdict
Trade Name: Hooligan's Super Bar
Location: 2017 E. North Ave. City of Milwaukee
Neighborhood: Lower East Side
Subdivision: Glidden & Lockwood's Addition
Phone Number: 414-273-5230
Website: http://www.hooliganssuperbar.com/
Facebook: @hooligansbar
Twitter: 

@HooligansMKE

Description: Many places may call themselves a landmark. This one merits the description.
Capacity: 118
Year Established: On fifth consecutive owner since 1936
Year Building Constructed: 1890, as a tavern
Building Owner: 2017 East North, LLC Black River Falls, WI., Michael T. Green, Agent
Estimated Annual Rent: Estimated at $27.06 per square foot, annual rent for the 2,964 square foot tavern and restaurant is $80,205.84 according to Assessor's calculations. Building is leased by tavern operator
Property Assessment: The 1,584-square-foot lot is assessed at $47,500 [$30.00/s.f.] and the improvement is assessed at $374,100 for a total assessed valuation of $421,600. Previous assessment: N/A. Building is leased by operator
Property Tax: $13,867.69
Legal Entity: Hooligan's Super Irish Deli & Bar, Inc., Mark B. Buesing [D.O.B. 09/09/1970] Agent, 100% Owner
Business: Restaurant, Cocktail Lounge, Tavern. Alcohol Sales: 50%; Food Sales: 40%; Other: 10%
Walk Score: 95 out of 100, "Walker's Paradise" Daily errands do not require a vehicle. City Average: 62 out of 100
Transit Score: 53 out of 100 "Good Transit" Many nearby transportation options. City Average: 49 out of 100
Aldermanic District: 3 Nik Kovac
County Supervisor District: 3 Sheldon Wasserman
Police District: 1
Bike Racks: Yes. Right out front, and nearly everywhere you look
Displaying political contributions between people mentioned in this story. Learn more.
Bar Exam