Bar Exam
Vintage, an East Side Bar With Odd History
Former Morry's space was once auto dealer and then refrigerator showroom.
//end headline wrapper ?>
Get a daily rundown of the top stories on Urban Milwaukee
In 1915, the Ford Motor Company manufactured its one millionth Model T. That year the automaker spent $375,000 to build an assembly plant at what is now 1925 E. Kenilworth Pl., at Prospect Ave., capable of turning out 75 cars a day with a workforce of 400 men. (The building is now the UWM Kenilworth Square facility, featuring the INOVA gallery, and a number of retail shops, studio space and apartments.)
The Ford plant triggered a surge of retail construction on Prospect Avenue, as old houses gave way to new developments. In 1916 Oscar Brachmann decided to build a one-story retail building at what was then 415-417-Prospect Ave., across Kenilworth Place from the giant, five-story, 300-foot-by-120- foot Ford factory.
Brachmann was issued Permit #6579 to construct a 55-foot-by-112-foot "Store Building" for $15,000, hiring architect Martin Tulgren to design it, and the Riesen Brothers masonry firm to build it. The site was excavated beginning May 22nd, 1916. and by September 21st, the building was "about completed," according to the inspector. The handsome yet utilitarian building had copper storefronts in the 12-foot six-inch high rooms, with ample plate glass windows to show off the wares. The building had coal heat, fired by a state-of-the-art Modern Stoker furnace.
Once finished, Brachmann leased the corner space to the Ford Motor Company as a place to sell the cars made across the street. Apparently Brachmann was pleased with the location, so on March 15th, 1919 he had the Metropolitan Construction Co. take out a permit to spent $34,000 to "Erect 2 additional stories to present one story store building and arrange building to be occupied by stores and 20 apartments." The modest apartments did well, while the Ford dealership moved up the street two blocks, where it remained until the construction of the Whole Foods Market.
Brachman's retail space was later filled with a variety of useful merchants, selling heavy duty stuff like refrigerating and heating equipment. Copeland Refrigeration Co. occupied the corner space on Prospect and Kenilworth by 1921, with the Shellenberger-Gregg heating contractors located in the space to the north. By 1929, Shellenberger-Gregg was still occupying the north part, but was selling oil burners, including, presumably, to the owner of the no-longer-coal-fired building in which the company was located.
By 1933 the First Wisconsin Trust Company owned the property, likely due to a foreclosure. In that year the city granted a "permit to erect a partition for the increase of office space. This permit is also granted for the installation of two toilet rooms for toilet use."
The two toilet rooms were a key to the transformation of the structure to a use that remains today. Prohibition was over, happy days were here again, as the song of the day went, and the busy Ford workers were able to head right out the factory door and into a tavern.
A Tavern at Last
On January 24 1934 the City of Milwaukee granted a tavern license ("NO Dance Floor") to Edward Kowalewski for the corner space that had been a Ford dealership and a refrigerator salesroom. Ed planned to run the place with one male and one female employee, which would presumably be Ed and Mrs. Ed, since non-related women were forbidden to be employed in taverns back then. (In fact, until the 1960s this was the law.)
Kowalewski called the place "The Prospect Inn," and settled in for a long run in the location, operating there for some 30 years, just until the dawning of the Age of Aquarius. Over the years he had a lot of neighbors to the north. On December 5th, 1944 Victor Becker got a permit to sell antiques for 30 days in the former heating company space. That same month, A.A. Olsen got a permit to sell Christmas trees there. By January 2nd, 1945, the space to the north of the corner bar became the International Art Gallery, operated by Frederick W. Heinz of 2037 N. Lake Dr., a nearby address that is not as fancy as it sounds. (It is an apartment building.) In 1947 E. B. Houtz of 1028 E. Juneau Ave. (the Knickerbocker Hotel) ran his art gallery here. By 1949 the art gallery was gone, replaced by a coin-operated laundry. It's always good to have a tavern near your laundry, so Ed probably kept a lot of change on hand. He also had 10 cent drink tokens redeemable on future visits if you had to leave in a hurry to tend to your laundry. In 1952, "Eddie's Prospect Inn" as it was now called, had a Schlitz sign in the window, and in 1954 a Pabst sign appeared.
A Bar Next Door
Finally, the laundromat played out by 1964, and the space occupying those north three bays of the building was occupied by Carmello J. Lavora, who resided at 1644 N. Van Buren St. He took out a lease, and provided the spot at 2203 N. Prospect Ave. with a "new front bar and new toilets." He hung a vertical sign above his mid-building entrance, and dressed up the facade after a fashion with little lamps and little windows and an awning. He called the place "LaVeer's," and it opened in September, 1964.
Soon, changes were to come to the corner bar at 2201 N. Prospect Ave. that Ed Kowalewski had run for 30 years. On July 19th, 1966 Morris Katz got a permit to "alter front on both streets and interior of tavern. Panel walls, lower ceiling, provide 7 foot opening between bar room and lounge room." He called the place "Morry's on Prospect," as it would be known for the next 30 years. The sign above the door on the corner had a martini glass and the legend "Live a Little."
Legendary Within a Decade
Morry's was an instant hit. In April, 1976, it celebrated its 10th anniversary, and Damien Jaques of the Milwaukee Journal reported on the success of the bar.
If you are a single person in your 20's or early 30's and live on or hang around the East Side, you know about Morry's. Why Morry's? It doesn't have entertainment. There are no rock bands, no jive talking disc jockey spinning disco hits."
But it was a classic singles bar, and Morry's packed them in.
Katz gave a start to a number of Milwaukeeans who themselves became tavern legends, including Steve Sazama (Saz's), Tom Shepard (Brown Bottle, Brew City Bar-B-Q), Jon "Bingo" Berta and Mark Sherman, all quite active in the later years of the 20th century.
By 1972, the copper-framed plate glass windows were long gone, replaced with plywood and a hideous checkerboard paint design. By 1977 the tavern footprint had changed. The oval bar that had been in the front of the room moved to where it is today, and the women's and men's rooms likewise moved. The corner bar expanded to the space to the west, and added new restaurant equipment, another bar and other amenities, including an office for Morry in the southwest corner of the building. Meanwhile, the place to the north, once LaVeer's opened as Farfel's in 1983.
From Tenant to Owner
In 1986, after 20 years of being a tenant, Morry Katz bought the building, and merged his Celebrity Club with the Morry's space. By 1989, Morry's controlled the entire 6,358-square-foot tavern — a huge space. Morry's last day of business was December 31st, 1995.
A week later, plans were announced to open Vox, operated by Jon N. Vincent. The bar was yet again reconfigured with the west portion being known as Yield, now Yokohama. Katz sold the building for $1,000,000 in 2000. The current owner purchased it last year for $2,500,000.
The Tavern Today
Today the tavern is recognizable as a Milwaukee kind of place. The interior has exposed brick, and panelled areas that should be windows, and once were. There are a couple of old and vintage Milwaukee beer signs, and a number of reproductions. A corner holds a plastic tree, and a Nesco on its stand, just waiting to be filled with bratwursts. There is a miniature Pabst Blue Ribbon dog house, and an old scale. The floor is the original terrazzo.
A chalkboard lists specials, which include cocktails with descriptions, which weren't necessary in Morry's day, when a cocktail's name was often the same as its ingredients. We now have the "Ruby Mule," which has "Grapefruit Vodka, Ginger Beer and lime." The Ruby Mule also comes with an explanation, which cocktails didn't used to have back in Morry's day. "Festus rode a mule in 'Gunsmoke," remember?" [No.] "His name was Ruth." Somehow this translates to Ruby Mule. Stick with a beer.
A sign on the wall reminds us that Lakefront Brewery is 30 years old, and Morry's was an early customer. A stained-glass Pabst sign is above the mirror behind the bar, and a giant Pabst sign is on the north wall. (One of the two owners of the bar is a great-great-great grandson of Frederick Pabst.) There is also an awning from the old Prospect Mall Cinema, and other modestly engaging diversions, including a prominent pool table in good shape. Outside, along the street, is a wooden deck with a grill, another nice Milwaukee touch. We shall see if the addition of hundreds of new apartments will alter the demographics of this bar, or if the infusion of new capital into the building might refine some of the attempts at returning this building to its original design over the years. It would be nice to see the original fenestration be returned, as it was in the Kenilworth Square building across the street, the old Henry Ford plant that gave this neighborhood a jump start a century ago.
Vintage will have a direct line for such improvements to the East Side Business Improvement District. Kristin Godfrey, whose family is involved in management of the bar, now serves as the executive director of the BID.
On Tap - Sponsored by Lakefront Brewery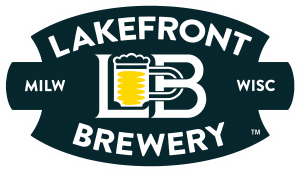 Greene King Old Speckled Hen (U.K.)
Guinness Stout
Lagunitas IPA
Lakefront Oktoberfest
Lakefront Riverwest Stein
New Glarus Spotted Cow
Stella Cidre
Stiegl Radler
Blue Moon
 Bell's Two-Hearted Ale
Photos
The Verdict
Trade Name: Vintage
Location: 2201-2203 N. Prospect Ave., Milwaukee. Building also has a 1932 E. Kenilworth Pl. address
Neighborhood: Lower East Side
Subdivision: Glidden & Lockwood's Addition
Phone Number: 414 226-2203
Website: http://www.vintagemilwaukee.com/ 
Facebook: @VintageMilwaukee
Twitter:  None found
Description: The south half of this bar was the original portion, dating to 1934. The north half held a separate bar from about 1864-1984, when it and the area to the west became one huge bar. This has since been subdivided, and the west portion now houses Yokohama restaurant in the place of the former Yield. Was most famous as "Morry's On Prospect," for a certain generation.
Capacity: 137
Year Established: Space has been a tavern since 1934; as Vintage since 2010
Year Building Constructed: 1917 with two story addition 1919. E. Tulgren, architect.
Building Owner: 2203NProspect, LLC, Scott J. Lurie, Registered Agent. Building purchased 12/16/16 for $2,500,000
Estimated Annual Rent: Estimated at $22.55 per square foot, annual rent for the 2,138 square foot tavern is $48,212 according to Assessor's calculations.
Property Assessment: The 7,200 square foot lot is assessed at $216,000 [$30.00/s.f.] and the improvement is assessed at $1,839,000 for a total assessed valuation of $2,055,000. Land assessment in 2016: $22.50/s.f.; 1927 assessment: $62,300; 1942: $49,300
Property Tax: $41,649.14 Paid in Full
Legal Entity: Prospector Partnership LLC; Brian W. Godfrey, [D.O.B. 02/23/1972] 50% Owner, Isaac Pabst [D.O.B. 11/19/1976] 50% Owner
Business: Tavern, Alcohol Sales: 100%; Food Sales: 0%
Walk Score: 95 out of 100, "Walker's Paradise" Daily errands do not require a car. City Average: 62 out of 100
Transit Score: 53 out of 100 "Good Transit" Many nearby public transportation options. City Average: 49 out of 100
Aldermanic District: 3 Nik Kovac
County Supervisor District: 3 Sheldon Wasserman
Police District: 1
Bike Racks: Nay. Use the one at Colectivo next door.
Hours of Operation
| Is Open? | Day | Open | Close | Expected Customers | Age Restriction |
| --- | --- | --- | --- | --- | --- |
| True | Sun | 12:00 p.m. | 2:00 a.m. | 100 | |
| True | Mon | 4:00 p.m. | 2:00 a.m. | 100 | |
| True | Tue | 4:00 p.m. | 2:00 a.m. | 130 | |
| True | Wed | 4:00 p.m. | 2:00 a.m. | 130 | |
| True | Thu | 4:00 p.m. | 2:00 a.m. | 250 | |
| True | Fri | 4:00 p.m. | 2:30 a.m. | 250 | |
| True | Sat | 4:00 p.m. | 2:30 a.m. | 300 | |
If you think stories like this are important, become a member of Urban Milwaukee and help support real, independent journalism. Plus you get some cool added benefits, all detailed here.
Displaying political contributions between people mentioned in this story. Learn more.
Bar Exam