Bar Exam
Circle A Is Classic Riverwest Tavern
Built next to RR track, building a tavern for 120 years, now intimate music venue.
//end headline wrapper ?>
Get a daily rundown of the top stories on Urban Milwaukee
The nearly perfect street grid of the Riverwest neighborhood is marred by a single diagonal anomaly that runs northwest beginning at the intersection of N. Humboldt Blvd. and E. Locust St., and continuing through to the area's western boundary at N. Holton and E. Townsend streets.
In 1894 trains of the Chicago, Milwaukee & St. Paul Railroad — The Milwaukee Road — traveled this six mile branch route on what became known, due to the preponderance of its cargo, as "The Beer Line." The area was lightly settled at the time.
This diagonal track created a number of irregularly shaped lots adjacent to it. One of them, located at what was then 14 Chambers St., was purchased by John Nowak, who took out a permit on September 14th, 1897 to construct a tavern building here, hiring Emil Koelter to be the mason for the $2,000 project.
A Tavern for 120 Years
The building, just a block west of N. Humboldt Blvd., at the northeast corner of  E. Chambers and N. Weil streets, is a small, handsome utilitarian structure with a corner cut out on its southeast corner to admit a 34-inch wide swinging door that is concealed behind an unattractive shedlike entryway — all to keep the chill breezes from discomfiting the patrons in the small space as the door opens and closes in the winter.
In this neighborhood, buildings with corner doors are sure signs of current (or former) tavern occupancy.
Today the building is the home of
Circle A
, an intimate bar with a wide-ranging calendar of live musical entertainment. As you enter the place, the bar runs north-south virtually the entirety of the room's 26 foot depth (it's only 23 feet wide). The bar takes a turn to the east for seven and a half feet at that point.
The bar space is seven feet deep from the wall to your stool, so the person on duty doesn't have space for the theatrics that often accompany a simple request for a drink. No shaking, stirring or straining and, for goodness sakes, no muddling here.
(If such elaborate procedures and embellishments are essential for your cocktail enjoyment, please notify the bartender, who will tell you where to go.)
The customers have 23 feet of space between the bar and the east wall of the building. The two restrooms, relocated to the northeast corner in 1945, occupy another 55 square feet of the 780 square feet of bar space, leaving an intimate area where band and audience meld as one. When the band's not playing, there's an actual jukebox to keep you entertained, but more likely somebody will be playing curated vinyl for your entertainment.
A Vulgar ATM in a Garish Setting
If you run low on cash, an ATM is tucked away in a garish niche, behind a screen of ominous-looking chains. It makes this utilitarian device look as vulgar (and tempting) as a slot machine. I've seen people pay $4 in fees to withdraw $20, so the analogy is apt.
The paint scheme here tends to the yellow, chartreuse, lavender and fuchsia, but most surfaces are obscured by ornament, which is varied, and in some instances, rather inspired. A recurrent theme here is the use of old records as decorative elements, and they are to be found everywhere, even dotting the surface of the lily-white acoustic tile ceiling. A poster for the The Damned has a place of honor, while a Ramones counterpart is the centerpiece of a swirl of colored lights. The dusty hat rack holds last year's lost glove, and is due to be replenished with other lost items as the season progresses.
The windows have velvet curtains, a swanky touch, and a round neon sign in the window, facing the street, has its backside covered by a rummage sale mirror of the same diameter. The mirror attracted my attention immediately, and I was lost with wonderment at the beauty it revealed.
The back bar is a battleship, with its natural wood at a high state of patinization. Other elements include musical instruments and a disco ball hanging from the ceiling, and a lava lamp on a shelf. The list goes on, but nothing is quite as curious as the Dutch door that leads to a private area to the north. While the top half of the door is closed, the lower half is open, possibly to provide passage for a resident pooch.
The "Soft Drink" Days
John Nowak, for whom this bar was built in 1897, was still around as owner in September, 1932 when he leased the place to Casimir Piechura for the purpose of operating it as a licensed "Soft Drink Parlor," as it had been since the beginning of Prohibition. Casimir presumably had the help of his wife Starsisturva Piechura in his efforts.
In July, 1934, Nowak had been the owner for 37 years and liquor was once again legal. He found a new tenant in John Wolksi, a name which retains resonance in current tavern circles.
The clerk asked for the prior use of the building during the dark days. "Tavern," was the response, now that the fiction of Soft Drink Parlor could be dispensed with.
In 1942 there was a wood shed in the back yard, which may have been rented to the North Side Lumber Company, which had piles of wood all over the neighborhood, including in the Snail's Crossing mini-park located immediately to the north. The lumber company is still in business as Bliffert Hardware Co., and its gleaming new store is immediately to the east of Circle A, which was once quite readily visible from N. Humboldt Blvd., but is now obscured somewhat.
Movement of the Bathrooms
By October, 1945, the place was owned and operated by Barney Blicharz, who ran it as "Barney's Tap." Barney spent $800 that month to "change location of toilet rooms on 1st floor and build bathroom on 2nd floor." Barney got a first-rate toilet room job, if my visit to the men's room is an example. The floor is laid in a geometric pattern of quality tile, and the floor-mounted urinal is in fine shape. Most of the vertical tile is original to that plumbing job.
In 1950 a used Gettelman window sign was hauled here from 1800 W. St. Paul Ave. and reused. That was one thrifty brewery.
In 1951, the Pabst Brewery, far more extravagant than its small crosstown rival Gettelman, came by and hauled down an old Pabst Blue Ribbon Beer sign, replacing it with a modern model.
By the next year a Blatz sign announced the demise of Barney's, and its reincarnation as "Koepp's Bar." Then, in 1960, the building was owned by Johnny Rekowski, while in August 1965 we find that Al Lewandowski ran the tavern, which he operated as the Palomino Club. In 1966, Rekowski tore down the old garage in the rear that predated the bar itself. In 1969 R. Heffele had the place, and in 1980 the wood pile in the back yard caught fire, causing a $100 loss, yet with no damage to the building. In 1989, Donna Heffele operated it as the "New Wheel," turning over the reins to Carol Jean Story who in 1990 received a legal nonconforming use exception to operate the tavern with a capacity of 25. She called the place "Likely Story," which remains among the classic Milwaukee tavern names.
Current owner Robert Warwick Seay bought the building for about $84,000 in 2000, which is close to its valuation today. In 2001 the tavern occupancy was once again questioned, and the operator was "denied occupancy as tavern. Not permitted in residential district."
The Board of Zoning Appeals resolved otherwise, due to the "exceptional, extraordinary or unusual circumstances" of the property, finding that there would be an "absence of detriment," should the premises be licensed for the sale of alcohol beverage products. The approval was granted on October 14th, 2001, and Circle A was born, with Jennifer A. Mueller as its sole proprietor, with no corporation or LLC or fancy legal stuff to muddle through. Just an old fashioned Riverwest way of doing business.
Bartender Has Been Around the Block
Among the numerous pleasures of Circle A is the occasional presence of Carson Praefke doing a shift behind the bar. Praefke was a Brown Deer neighbor of the Klisch brothers, and followed them to Riverwest when they opened Lakefront Brewery at 818 E. Chambers St. in December, 1987. (Praefke is the current owner of that original brewery building.) He later opened the Tasting Room, in another building he owns at the northeast corner of N. Humboldt Ave. and E. Kane Pl. The building is better known as "that place that has been closed forever across from Bel Air."
Praefke has his reasons for getting out of the bar operations business, among them a day job with benefits at UW-Milwaukee, he has said. But it's good to keep your hand in the game, and an occasional shift selling Lakefront beers on the street where they were born is a good way to accomplish that goal. Ask Carson some Riverwest and Chambers Street stories. He knows them — he's been around the block and then some.
On Tap - Sponsored by Lakefront Brewery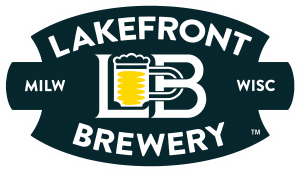 Ace Pineapple Cider
Lakefront Riverwest Stein Beer
Two Brothers Wobble
Sprecher
Photos
The Verdict
Trade Name: Circle A Café
Location: 932 E. Chambers St. Milwaukee
Neighborhood: Riverwest
Subdivision: Moses Kneeland's Partition
Phone Number: 414-562-4101
Website:  http://circle-a-cafe.org/home.html
Twitter:  None
MySpace: https://myspace.com/circleacafe
Description: Small, efficient brick building on irregular lot was once next to busy railroad tracks of the Milwaukee Road Beer Line. Maintains a neighborhood bar feeling despite being active live music venue. Much to take in from the decoration here, and the color scheme will keep you awake. Pleasant, friendly, homey place in subdued setting. Convenient to Bliffert's hardware store, which provides a convenient pretext to drop in here while you're at it.
Capacity: 49
Year Established: As Circle A, 2001
Year Building Constructed: According to Assessor records, 1897
Building Owner: Robert Warwick Seay
Estimated Annual Rent: The 1,000 square foot tavern space rent is $ 7.21 per square foot = $7,210 annual rent according to Assessor's calculations.
Property Assessment: The 3,278 square foot lot is assessed at $7,900 and the improvement is assessed at $77,200 for a total assessed valuation of $85,100. Previous assessment: $95,900.
Property taxes: $2,600.88 Paid on the Installment Plan
Legal Entity: Jennifer A. Mueller; sole proprietorship, 100% Owner. D.O.B. 10/30/1957
Business: Tavern. Alcohol sales 100%
Walk Score: 86 out of 100, "Very Walkable" Most errands can be accomplished on foot. City Average: 62 out of 100
Transit Score: 52 "Good Transit" Many nearby public transportation options. City Average: 49 out of 100
Aldermanic District: 3 Nik Kovac
County Supervisor District: 13, Willie Johnson, Jr.
Police District: 5
Bike Racks: Three of them! Right in front. Also, a rack is next door at Bliffert's Hardware store.
Of Historic Interest: