Bar Exam
Hi-Hat's History Dates to 1870s
Building moved three times; a veritable history of Polish community.
//end headline wrapper ?>
Get a daily rundown of the top stories on Urban Milwaukee
When this building arrived in 1883 at its current location at the northwest corner of what was then Brady and Sobieski streets, it was over a decade old, and had already been moved once.
What we know today as the Hi-Hat Lounge, 1701 N. Arlington Pl., was first moved in 1872 from an unknown location (where it may have served as a barn) to the northwest corner of E. Brady St. and N. Franklin Pl. where it became the first school for St. Hedwig's Roman Catholic Church. Back then it was a one-story frame building, painted red.
There were nearly a thousand Polish children in the community in the 1870s, and by some reports, fewer than 50 of them regularly attended school. Nevertheless, in 1879 the parish community decided to construct a new school building on the site. In that era it was commonly cheaper to move a building to an empty lot than to demolish it and haul it away.
Since the school had already been moved once before, the members of the parish decided to do so again, and held a raffle to raise funds for the new school. The victor would get the building, which he would then have to move so the kids could get their new school built.
Frank Miszewski was the lucky winner, and you can just hear his wife saying "you won a what? We don't have any room for a school in our back yard!"
So Frank decided to sell his building to Joseph Polcynski, who hauled it to this ample 15,381 square foot lot, one block to the east, placing it on the corner, right up to the property line, and setting it on a wood foundation. He encased the structure in brick and opened a saloon.
In 1893, after 10 years at the location, Polczynski built an addition to the rear, or west end of the structure, likely to serve as expanded living quarters in the one-story building.
Things must have been going well for old Joe the saloon keeper, since in April 1896 he took out a permit for a $1,000 alteration to "raise present cottage about 10 feet and build one story underneath. Foundation wall to be 12″ brick. Water taken from well on same lot," the Inspector of Buildings wrote.
Polczynski did the inspector one better on the foundation, constructing it of rubble stone that he found somewhere, likely from the remnants of a demolished (or burned) building.
So, by now the building had been moved twice horizontally, and once vertically, assuming generally its present shape and form. The corner portion of the building served as the saloon, with apartments above, and first floor space to the north and west that served variously as a store or living quarters — and sometimes, both.
In 1930 George Hauck had a license to sell "Soft Drinks" here, meaning he could peddle beer provided its alcoholic content was no more than .05%. Also around that time, the store/residence to the north was occupied by Ernest Erlauer, a baker. Hauck spent $1,400 making alterations to the building.
How convenient! We have seen Soft Drink / Baker combos before in such places as The Gig. Bakers had access to such products as yeast, sugar and grains that could be used to ferment real beer, which could easily be sold at the parlor above.  No barrels had to be moved into or out of the building, thereby attracting attention.
If the baker was short of supplies Hauck could simply walk to the corner where a store at what is now Brady Street Futons sold yeast and malted barley in what was then a sort of Prohibition-era head shop.
Anyway, repeal made an honest man of Hauck, and in 1935 he got a license to operate the place as a tavern. Its former use? "Tavern," Hauck replied. The building was then owned by Conrad Zavatyski, whose name was spelled many different ways by the authorities.
By 1946 the building was owned by Mrs. Regina Suminski, whose family owned, and continues to own properties on the block, some since the 1880s. She took out a permit in July 1946 to alter the storefront, and create a new entry not to encroach upon the public way and to "remove old toilet rooms and rearrange in northwest corner of tavern. Plaster entire ceiling and walls." Today, that northwest corner is the kitchen of Hi-Hat.
A fire of unknown origin on May 12, 1950 caused $200 damage. It started in an areaway outside the building.
C. L. Gruber, the District Inspector issued a report. "Slight structural damage. It will be necessary to replace the sash to the basement. No permit necessary for this repair."
However, a permit was required for the projecting Blatz sign erected in 1950.
By 1955 the place was known as The Iron Inn, and remained so until around 1969 when it became Shenanigan's. The operator, Charles A. Burns did not pay attention to details, and he received a stern warning from the city on November 7th. "You are hereby ordered to procure a permit for occupancy of tavern within the next five (5) days." The tavern got its permit and remained until about 1990, by then remodeled with cedar paneling and a drop ceiling, and expanded somewhat into the old living quarters. There were indeed shenanigans of a homicidal nature here, causing the place to shut down. Many thought it would never become a bar again.
The Tavern Today
After sitting vacant for the better part of a decade, then-owner Joe Megna came up with plans to revive the old building. After considerable alterations, including removal of a portion of the first floor, and the installation of a bar in the basement below, Hi-Hat received its certificate of occupancy in February, 1998, and has been in business ever since.
By 2001, the operation was ready to expand into an adjacent building constructed in 1922 and used over the years for a variety of purposes, including automobile repair, a taxi garage, a potential catering operation, a hand car wash, and as a place to assemble lawn furniture during such times when the place was not simply vacant, which was often over the decades.
This building became The Garage, and considerably expanded the size and capacity of the operation. The garage, with its open concept was considered the casual cousin to the Hi-Hat, and was suited to larger gatherings, DJ performances and multi media events. More recently, the Garage was remodelled to incorporate access to the adjacent beer garden to the north. Much of the business, in clement weather, takes place on N. Arlington Pl. which is lined with tables and chairs.
Hi-Hat offers an unusual sight when one enters, since from the outside, you'd expect to find a bar right in front of you. However, a staircase, leads to the lower level, where an attractive bar sits beneath a large painting, illuminated by a constellation of ugly hanging lamps that have been combined into one whole that nearly rivals Chihuly's work in glass. The old stone foundation walls add color, texture and character to the room, and a couple of tables are adjoined to the structure.
The presence of bricked-in windows and doors indicates that there have been some changes to the grade along Brady Street over the years. Blackboards announce daily and weekly specials. Off to the north are two restrooms. But, before you go, Race #6 at Santa Anita, which took place on March 2nd, 1940, remains forever immortalized in a large black and white photo mural posted on a wall on the way to the loo. Seabiscuit won that race, his last, before a crowd of 68,525 and augmenting his career earnings of $437,730.
A trip up the back stairs takes you past the kitchen, which is a small place and quite busy. Head to the east, and you will descend a few steps into a passageway that connects the Hi-Hat with the Garage. If you choose to, you may take the elevator there which aids in the building's accessibility.
Enter the Garage, and you see a bright, airy place, aided somewhat by the skylight above, an artifact of its industrial career. The walls are reclaimed wood, laid horizontally, and the decor is heavy on recycled signage such as "Garage," "Bar" and "Music." The bar has seating on four sides, and is considerably larger than the initial Garage bar that it replaced a couple of years ago.  The north wall of the building, once cinder block, is now largely glass, and can open onto the beer garden to the north. Off to the east, an old solid wooden garage door has long since been replaced by a glass version. On good days, it is also open to the street, giving the place a welcome vibe.
The Urinal
While the Hi-Hat has its novel bar-in-basement motif, the Garage is also not without a significant architectural feature unrivaled in Milwaukee. For nowhere else can one find a urinal with a view — or at least a view of the interior of the bar. Yes, here men are quite fortunate that the bathroom is equipped with a one-way glass directly above the trench urinal that affords a view of the activities going on in the bar while one is otherwise engaged.
On Tap - Sponsored by Lakefront Brewery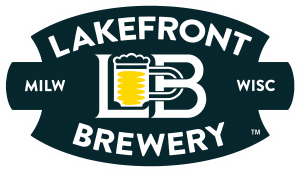 Alaskan Amber
Good City Brewing Risk
Lakefront Brewery Riverwest Stein Beer
Metropolitan Brewing Krank Shaft Kolsch
New Glarus Spotted Cow
Seattle Cider Co. Cider
Door County Brewing Big Sister Witbier
On Tap at The Garage
Lakefront Brewery Riverwest Stein
New Glarus Spotted Cow
Bell's Two Hearted Ale
Crispin Cider
Potosi Pilsner
Bell's Oberon
Deschutes Fresh Squeezed India Pale Ale
Short's Beard of Zeus American Pale Ale
Lagunitas Lil Sumpin India Pale Ale
O'so The Big O Wheat Ale
New Glarus Two Women Lager
Renegade Hiatus Brown Ale
Ballast Point Calico Amber Ale
Photo Gallery
The Verdict
Name: Hi-Hat; Garage
Location: 1701-09 N. Arlington Pl., Milwaukee
Neighborhood: Lower East Side
Subdivision: Certified Survey Map No. 8626
Phone Number: 414-225-9330
Website: www.hihatlounge.com
Facebook: @hihatlounge
Twitter: @HiHatLounge
Description: Hi-Hat is a mezzanine/basement restaurant and bar in a very old building long used for tavern purposes. Its companion Garage was once just that, and was built in 1922. Both enliven the busy corner; street seating and the adjacent enclosed garden are a big draw.
Capacity: 159
Year Established: 1997 as Hi Hat Lounge; Garage dates to 2001
Year Building Constructed: Hi-Hat date unknown, but certainly by the 1870's. Moved to this site in 1883, subsequently enlarged in 1893, then raised in 1896 at which time the basement walls were constructed of rubble stone, and the current first floor was added. Further alterations made in 1930. Garage was constructed as a free-standing building in 1922, and was connected in 2001.
Estimated Annual Rent: Hi-Hat: 4,536 sq. ft. bar area at $17.85 per sq. ft. = $80,967.60 per year, according to the City Assessor's calculations. Garage: Estimated Annual Rent: 2,442 sq. ft. bar area at $19.78 per sq. ft. $ 48,302.76 per year, according to the City Assessor's calculations. Operator owns building through LLC.
Property is assessed at: $384,500 for the 15,381 sq. ft. lot ($25.00/sq. ft.) and $756,500 for the 9,246 sq. ft. building for a total assessed valuation of $1,141,000.
Property taxes: $39,112 Net Tax Paid in Full
Property Owner: Hi Hat Real Estate, LLC, Leslie S. Montemurro, Agent
Business Owner: MJE, Inc., Leslie Montemurro (D.O.B. 02/14/1965) Agent, 50% owner. Scott M. Johnson (D.O.B. 11/04/1966) 50% owner
Business: 80% alcohol, 20% food
Walk Score: 95 out of 100, A walker's paradise. Daily errands do not require a car. City Average: 62
Transit Score: 57 out of 100, Good Transit. Many nearby public transportation options. City Average: 49
Aldermanic District: 3rd; Nik Kovac
County Supervisor District: 12th; Sheldon Wasserman
Police District: 1
The Verdict was researched by Amanda Maniscalco.
Displaying political contributions between people mentioned in this story. Learn more.
Bar Exam