Bar Exam
Bay View Bowl Will Charm You
Once one of 200 bowling alleys in town, now a lively, artsy survivor.
//end headline wrapper ?>
Get a daily rundown of the top stories on Urban Milwaukee
In November, 1915 developer L. C. Rosenkranz took out a permit to build an 800-seat "Moving Picture Show" building at a cost of $11,500 at what was then 1080-Kinnickinnic Ave. He hired architect Charles W. Valentine (who also designed this week's House Confidential home of the UWM Chancellor) and advertised for bids in "The American Contractor, Vol. 36."
The Astor Theater, Milwaukee's first designed for motion picture viewing, had opened in 1914, and Rosenkranz was out to hop on a trend. Milwaukee would soon have 90 movie houses.
"Will start work in spring," Rosenkranz stated. Yet, some months later, the Building Inspector noted in block letters on the permit, "NOT STARTED." This motion picture palace was not to be, and the humble cottages on the lot on the busy South Side thoroughfare remained in place, as they had since before 1894.
Nine years later, in October, 1924 Badger Building Services decided to hop on another trend by constructing three stores, two flats and bowling alleys on the site in an 80-foot-by-160-foot building.
The bowling alleys were constructed first, since they required no basement, with the rest of the building following shortly thereafter, fully cellared.
By 1931 we find the property owned by Roloff Roghan with the bowling alleys, the apartments above, and a "Gents' Furnishing" shoe repair shop, Albert Jordhal's barber shop and a wholesome-sounding corner "Ice Cream Parlor" occupying the street-facing stores in the building now known as "Bay View Recreation Parlor."
During that Prohibition year, we find that Kinnickinnic Ave. was loaded with "Soft Drink Parlors," so maybe by calling the corner store here an "Ice Cream Parlor" it could stand out from the rest of the alcohol purveyors on the busy street.
By 1934, Prohibition is over, John Schneider owns the building and Albert Roghan operates a licensed Tavern and Dance Hall in what had once been the ice cream parlor. Chances are there was little changed in the beverages featured here from the Prohibition days.
By 1941 Jordahl's barber shop had closed, and the men of the neighborhood had to look elsewhere for their haircuts. The women, however, flocked to the central storefront where Darley Ewald operated a beauty shop called "Darley's Permanent Wave Shop." By 1943, the beauty shop became a restaurant of the greasy spoon variety. Meanwhile the bowling continued. There were some 200 bowling alleys in the city, most with many leagues and teams. Open bowling was a rarity in this bowling-obsessed city.
The corner tavern portion had its problems in 1948. "Fire started among contents in basement and extended to building," the inspector noted. The conflagration caused $5,500 in damages. The fire damage was restored the next year, and in 1953 the whole place was remodelled, operating under the name of "Roghan Recreation" by 1961.
A Blatz sign was raised above in 1963, replaced by a Schlitz sign in 1970 when this place was operated by Martin Alivo, who gives it the name of Bay View Bowl, which it retains to this day.
At that time Alivo also consolidated the storefronts and unified the facade with a particularly generous application of vertically-laid Lannon Stone and an odd awning which continues to detract from the building's appearance to this day, nearly a half-century later.
Bay View Bowl Today
Today, fewer than 20 of the city's 200 bowling alleys remain, and, due to a combination of factors, the Bay View Bowl is one of them. Its modern address, 2416 S. Kinnickinnic Ave., is about two blocks south of Lincoln, at the heart of the Bay View revival.
The building has some parking on its south end, which is helpful, especially for those who transport their own balls. A sign on a post lets folks know that the Bay View Bowl is nearby. A Pabst mural is on the wall, along with a "'Rockin Glow Bowl' Every Fri & Sat," sign. Roghan would have had no idea what on earth that could possibly be, but we know it as bowling under blacklight, aiming at fluorescent pins with fluorescent balls.
This gives us some hint as to the place's survival — it is making an appeal to a younger audience. And Bay View is the place to find it. The entry of the bowling alley confirms this assumption. The walls are painted a vivid blue. Even more uncharacteristic for a bowling alley, but entirely ordinary for Bay View, is the presence of a good deal of original art on the walls, available for sale and made by local artists who are probably also keglers, if not keggers.
A more traditional decorative touch, and one seen in a number of Bay View bars, is a scale model of a Lake Michigan Schooner set in a niche where it likely has been for some time.
The bar itself is a trip, a "U" shaped structure with little protrusions at the corners where four or five friends could gather and stare at the pitcher of beer before them, while keeping an eye on the game.
A "Food Menu" on the wall shows the sorts of selections you would expect from a bowling alley kitchen, with things like Mozzarella Sticks ($6).
A "Beer Menu" shows the sorts of selections quite unexpected in a bowling alley, with things like Milwaukee Brewery's "Louie's Resurrection Bourbon Barrel Aged Amber Ale."
Since this is also priced at $6, and we are on a budget, the latter seems the better choice in this instance. With the beer in hand, off it is to the bowling lanes, but stop for a minute, and admire the two pool tables set in the game room between tavern and lanes. Well, you don't have to rent shoes to play pool, do you? We'll get to the bowling later. Hand me the chalk.
It's a weekend afternoon, and the bar, amusement devices and the bowling alley are all busy. A number of families are here at the lanes, some bowling with the kids in tow. The average age, taken as a whole, seems to be about 12. Hey kids, keep your hands off the ball washer!
Maybe 30 years ago the dads would have been members of the same company or union-sponsored team, and would have played in leagues while their wives stayed home and the kids got into mischief with something other than a ball washer. Fortunately, there were women's and mixed leagues as well.
But today, the companies, the unions, their members and their teams are diminishing in importance to bowling operators, although Milwaukee still has rigorous supporters of all of the above. The walls of bowling ball lockers seem quite less busy than in decades past, but still there are leagues for every day of the week in season.
But in the non-league time slots left available, the Bay View Bowl has done a good job of positioning itself as a lively get together for those who bowl, or just prefer to drink in a neighborhood-friendly, arty environment with good food and neighbors.
A trip to the men's room shows remodeled, accessible facilities, including a row of three urinals, with the one at the end angled a few degrees toward the others for reasons not readily fathomed.
On Tap - Sponsored by Lakefront Brewery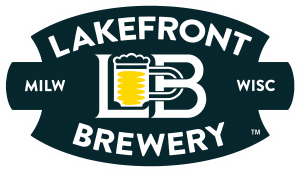 Lakefront Lemondrop Smash Ale
Miller Lite
New Glarus Spotted Cow
Lakefront Riverwest Stein Beer
Photo Gallery
The Verdict
Name: Bay View Bowl
Location: 2416 S. Kinnickinnic Ave., Milwaukee, WI 53207
Neighborhood: Bay View
Subdivision: J. Williams
Phone Number: 414-483-0950
Website: http://bayviewbowl.com/
Facebook: https://www.facebook.com/bayviewbowl/
Twitter: None Found
Description: Prohibition-era bowling alley is now fun spot for families, locals and hipsters. Come for the bowling, stay for the beer.
Capacity: 160
Year Established: As bowling alley, 1924. Corner tavern portion dates to 1930s. Other shops consolidated by 1970 into one large facility.
Year Building Constructed: Original structure 1925; alterations 1928; fire damage repair 1949; remodeling 1970
Estimated Annual Rent: Could not be determined with precision in this unique instance, but approximately $60,000 per year. (According to Peter Bronek, the Chief Assessor of the City of Milwaukee: "You've identified one of the few sections for which we do not have a table driven income, at least, not for that neighborhood. For that particular property, there is an overridden income capturing the income attributable to all three sections. So, while the website shows no income attributable to that section there is a market rent the appraiser has applied outside of the table driven rental for the building in order to arrive at a market value estimate.")
Property is assessed at $32,000 for the 11,000 sq. ft. lot ($2.91/sq. ft.) and $486,000 for the 15,440 sq. ft. building for a total assessed valuation of $518,000
Property taxes: $15,800.23 Paid in Full
Property Owner: South Kinnickinnic Properties LLC, Atty. Christopher Meisel, Registered Agent. Building purchased 06/09/2016 for $635,000
Business Owner: Higgski, Inc., since 1981. Michael S. Kosinski, agent, DOB 06/30/1956, 50%; Andrea L. Kosinski, agent, DOB 04/07/1970 50%
Walk Score: 88 out of 100, Very Walkable. City Average: 61
Transit Score: 48 out of 100, Some Transit. City Average: 49
Bike Rack: Nearby
Aldermanic District: 12th; Jose G. Pérez
County Supervisor District: 12th; Peggy A. West
Police District: 6th District
The Verdict was researched by Brandon Anderegg