Bar Exam
Bosco's Is a Baseball Tavern
Riverwest bar once was next to gas station owned by Bob Uecker's father.
//end headline wrapper ?>
Get a daily rundown of the top stories on Urban Milwaukee
If you peek over the fence in the back yard of Bosco's, 1000 E. Burleigh St., you will note a curious little brick structure measuring 10 feet by 20 feet, set back on the north edge of the lot.
The building dates to 1927 and was built as a gas station for Otto L. Bergner. The building had a small bathroom, three underground tanks, two gas pumps, one air outlet and 1,800 square feet of concrete driveway tucked into its 69 foot by 30 foot lot.
In 1931 it was known as the Burleigh St. Service Station, and in 1935, it was the Gustav Uecker Filling Station.
Gustav Uecker (1902-1968) was a Swiss native who was married to Mary Schultz (1912-1983). He was also known as August Uecker, a more Anglicized version of his name, and the one that appears on his tombstone in Holy Cross Cemetery.
Uecker was not in the gas station business long; by 1940 he was a driver for Advance Cast Stone Co., and had a five year old son named Bob Uecker, now the veteran radio voice of the Milwaukee Brewers.
The Uecker family lived in a home on 10th Street and Meinecke Ave. and Bob remembered watching Milwaukee Brewers games in Borchert Field, about a mile west of the gas station.
Bob Uecker made reference to his humble beginnings in this anecdote:
I signed with the Milwaukee Braves for three thousand dollars. That bothered my dad at the time because he didn't have that kind of dough. But he eventually scraped it up.
Proud Baseball Tavern
The tavern that is now Bosco's, on the northeast corner of N. Weil and E. Burleigh streets, is a two story building constructed at about the same time as its gas station in the back yard. It maintains the proud Milwaukee tradition of being a baseball tavern. Now that the games are on, let's take a look at the place.
The two-story building was built as two stores for Mr. W. Kowalewski for $8,000, which would get you a fine building at the time, complete with living quarters above at what was then 12 Burleigh St.
In 1929 there were two stores here — the Bur-Li Meat Market, with a door on Burleigh, and Frank Kiedrewski, a grocer, who had the corner unit.
It is a sound masonry structure, with a desirable corner location, just a block from busy N. Humboldt. Blvd. and two blocks north of E. Locust St.
To the south and west, the blocks filled with buildings much like this one. Many were duplexes, others had "stores" on the first floor. Before Prohibition, "store" was a generic term used by the building inspector to denote any commercial space.
In 1931 Alexander F. Gromacki owned the building and Edward Malmarowski, then later Stanley Zembrowski owned the meat market. In 1934, with Prohibition over, the meat market and grocery combined to form The Palm Garden, a tavern operated by John Polk.
"No dancing allowed," read the occupancy permit for the saloon, which has been a tavern ever since.
By 1940 John Kotecki owned the place and in 1948 he decided to dress it up a bit. World War II was over, the soldiers had returned, and the economy was blazing. To the north and the west of this place, beginning just a few blocks away, was an industrial colossus of factories and small shops employing thousands, many of whom lived in the neighborhood we now call Riverwest.
Kotecki figured he might as well keep up with the competition. He changed the fenestration, and lowered the ceiling 8 inches to accommodate elegant recessed lighting, which remains, as does a very fancy plaster job on the ceiling. Who wants to drink beneath a bare bulb hanging from a wire, anyway? The new bar was in the center of the room, accessible from three sides. To the east was a nice room for sitting. The renovations cost him $800. A year later, Kotecki paid $300 to build the deck and porch in the back yard, overlooking the old gas station.
In 1958 Sam Mullen, then the building owner, was approached by Weston Williams who wanted to run the place as a billiard hall.
Mullen declined Williams' offer.
By 1965 Tom Truss owned the bar, and ran it quietly. By 1976 it was owned by Richard Troka, who installed a projecting Pabst sign above the corner entrance. In 1979 it was called the Brass Lantern, and featured a Blatz sign above.
In 1981, Robert Seefeld owned the joint, and decided it was time to put more money into it, investing $1,200 in remodeling, including the paneling that survives to this day. He also messed around with the windows and the masonry of the building, something from which it has not recovered even after several subsequent interventions. In 1984 Mark Cobb wanted to run the place, but was turned down for his license. We find in 1985 that Robert (Bob) E. Tarney sold the building to Louis Fragassi, the current owner, who renamed it Bosco's on Burleigh, as it has remained ever since.
The Tavern Today
It seems as if there are two types of Riverwest taverns — the ones that are spotlessly clean, and the others that are emphatically not. There is no middle ground. Count Bosco's into the first camp. There is not so much as a cocktail straw littering the sidewalks or the alley that virtually ring the place.
Before you try to enter, check your watch. It's 3 p.m. on a Friday afternoon. Could this place possibly even be open? You betcha!
Approach the corner door with confidence. This is no time to look shady, for this bar requires you to be buzzed in. Will you pass the inspection of the committee waiting within?
"Bzzzz. Cllick." You're in. What do you know, the place is doing just fine on an early afternoon, with about 10 folks sitting at the horseshoe shaped bar. They've been there awhile, and have been there before, and are probably here a lot. They've seen Riverwest go from a boom town to a troubled neighborhood by the late 1980's when Fragassi took over the place. Corner bars were easy pickings for robbers back then, hence the buzzer.
There are a number of televisions on the walls, and this is one of the few places where they are placed side-by-side. On the larger screens an army movie is playing, with the volume on. To the side, smaller screens show a horse race, or many of them. Some of the customers appear to be familiar with the equine art, to the extent of being quite clearly downtrodden when their favorite horse loses and utterly jubilant when it comes in a winner. Even the jockeys don't show as much emotion. But then, the jockeys make money no matter how the horse finishes.
"Buy a shot for everybody! It's on me!" I guess Number Four won by a length.
The stories here include tales of long work days in factories long gone, with occasional commentary on the horses. "No, he's pulling him back. He's hurt." Scratch Number 7.
The bar and its contents are perfectly clean, and you get the feeling somebody comes in and scrubs the restroom after each and every use.
Off to the east, in the store that formerly fronted on E. Burleigh St. (the former meat market portion of the building) is a homey room with a number of square tables arrayed within. It is dark in this room, despite the window. On the north wall lies a bank of "For Amusement Only" devices. These machines don't have horses, but they have spinning wheels of fruit and lots of flashing lights.
Although the visibility is not the best, the room is filled with trophies. These tend to be baseball trophies won by the club over the years in the many leagues it has joined. Some of the trophies even date to this century, unlike some bars where the folks named on the trophies have long since been sent up to the Tavern Softball League of Heaven.
Most of the games take place at the Pumping Station Park, just a block away, and the league is still active. Signup for this year's teams was just about a week ago. Over in the room with the little tables lies another clue about the social life of this quiet neighborhood bar: a Nesco is sitting on a chair ready to be plugged in for guests of the upcoming Cribbage tournament.
"Did you know there's a guy in Riverwest over somewhere around Bremen and he still makes cribbage boards?" a voice says.
"Say, where's the dice cup? You've got horses, and fruit and flashing lights. How about something where I stand a chance to win?"
On Tap - Sponsored by Lakefront Brewery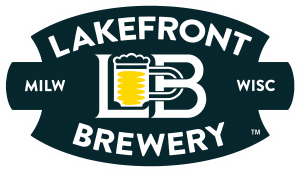 Blue Moon
Lakefront Brewery Riverwest Stein Beer
Lakefront Maibock
Miller Lite
New Glarus Spotted Cow
Fat Tire
Photo Gallery
The Verdict
Name: Bosco's on Burleigh
Location: 1000 E. Burleigh St.
Neighborhood: Riverwest
Subdivision: [Moses] Kneeland's Partition
Phone Number: 414-264-3500
Website: None found
Facebook: None found
Twitter: None found
Description: Corner tavern in Riverwest is clean, quiet spot, welcome for an afternoon visit. Conversational and friendly. Very much a neighborhood place.
Capacity: 80
Year Established: A tavern since the repeal of Prohibition.
Year Building Constructed: Original structure 1927; Gas station of same era remains in back yard.
Estimated Annual Rent: 1,288 sq. ft. bar area at $7.12 sq. ft. = $9,170.56 per year, according to the City Assessor's calculations. Operator owns building through an LLC.
Property is assessed at $8,600 for the 3,600 sq. ft. lot ($2.39/sq. ft.) and $110,400 for the 3,220 sq. ft. building for a total assessed valuation of $119,000.
Property taxes: $3,507.52 Paid in Full.
Property Owner: Louis J. Fraggasi, Registered Agent. Building purchased 01/06/1985 for $85,000.
Business Owner: Bosco's on Burleigh, LLC, Louis Fragassi, agent, DOB 09/04/1952, 50% owner, Natalie Fragassi, agent, D.O.B. 09/30/1953
Business: Alcohol, 100%
Walk Score: 76 out of 100, Very Walkable. City Average: 61
Transit Score: 57 out of 100, Good Transit. City Average: 49
Bike Rack: None. Tie up on utility pole guywire across street.
Aldermanic District: 3rd; Nik Kovac
County Supervisor District: 3rd; Sheldon A. Wasserman
Police District: 5
The Verdict was researched by Brandon Anderegg
Displaying political contributions between people mentioned in this story. Learn more.
Bar Exam