Bar Exam
Eastsider, Scene of the Crime?
Tiny historic tavern is where police officer drank with patron he allegedly later raped.
//end headline wrapper ?>
Get a daily rundown of the top stories on Urban Milwaukee
In 1909 a nice brick apartment building was constructed on the northwest corner of E. North and N. Oakland avenues, a busy intersection and streetcar crossing. Such a location demanded a storefront in addition to the residential component, and the building, designed by architect John Marshall Bishop, included a corner saloon space of a mere 913 square feet in the 7,302 square feet that it shared with seven apartments at what was then 374 E. North Ave.
During Prohibition, in 1930, Fred Baross operated a licensed Soft Drink parlor there. It was one of hundreds in the city, and it allowed the license holder to dispense Near Beer with 1/2 per cent alcohol. The immense popularity and staying power of Soft Drink Parlors in this city during the Noble Experiment is not a testament to the abstemiousness of the citizenry, but rather a reflection that most such establishments found a way to serve overproof beer and spirits, the law notwithstanding.
In 1935, with Prohibition ended, Fred M. Bernhardt and his wife Hannah took out a tavern license, and confessed on the form that the place had always been a tavern.
From around 1940 to 1955 this place was operated by
Alfred R. Ray
, and in the latter year it became the
North Oak Inn
. In 1975 it started a long run as O'Reilly's Irish Inn, and when the place shut down at the end of the 20th century, there was much mourning.
For a tiny place, O'Reilly's had quite the fan base. This is partly due to the fact the tavern opened at 6 a.m. as did many others during this city's industrial heyday of 24-hour production at its many factories. O'Reilly's turned its back to the street, with only tiny windows, bordered in orange, white and green panels where now the proper storefront windows have been installed. It was smoky and cramped, and filled with old timers and those waiting for a bus. You could knock down an Old Style and a shot and still make the bus even after it first came into view on N. Oakland Ave.
You would know that Old Style was on tap, because the projecting sign over the building said so. You probably wouldn't have found much else on tap back then.
By 1999 this place reopened as the Eastsider, and the operation is as stripped down as the spare space it occupies. The room is nearly as tall as it is wide, offering nice proportions. The decor is simple, limited mostly to sports posters and jerseys (Wade; Favre) and numerous reminders about drink specials. The televisions are tuned to sports, as is the conversation at the bar at opening time, which nowadays is 5 p.m., a full 11 hours after its old schedule. (The 6 a.m. drinkers now head to Coffeetails, 1506 N. Van Buren St.)
The floor is original and appears to be maple — stained with time to the color of walnut. The back bar has glass fronted coolers and loads of commercial bottled beer, along with the usual craft offerings, attesting to its college/sports/neighborhood clientele. There are many more tap offerings than in the Old Style days, but this is by no means a gourmet beer bar. Happy hour extends to 9 p.m., which helps to keep the drinking expense account in order.
An old Kentucky Club thermometer ("Filled Pouch in Every Pack") is one of the older items on display in the room, probably dating back to the Alfred R. Ray tavern days. A similar unit sold for $140 in 2013, so at that price, it is probably the most valuable thing on display in the room. The room also has a dartboard and an ATM, for those who like to take chances, and a table fashioned out of a barrel where you can look out at the considerable activity on the street. This would have been a great place to have sat during the great sinkhole episode in July 2010, when this very intersection was cratered for weeks.
By now a trip to the men's room is in order. It is set into a little cubbyhole off to the north of the saloon proper. The urinal, which is new, is therefore a disappointment, but the sink is a delight, being original and the type with separate spigots for hot and cold.
Scene of the Crime
The Eastsider recently appeared in local and national news stories covering the three felony and two misdemeanor sexual assault charges filed against Dominique Heaggan-Brown, 24, a now-dismissed Milwaukee Police Officer who shot and killed Sylville Smith, 23, in August, setting off two days of violent disturbances in the city's Sherman Park neighborhood.
After the shooting, Heaggan-Brown went to the Eastsider to watch news coverage of the event. While there, it is alleged he had drinks with a fellow patron. Later that evening, according to the alleged victim, he had passed out after only two Long Island Iced Teas, three Hennessy cognacs, and a "pink drink" discovered that Heaggen-Brown had sexually abused him, and had photographed the act.
Heaggan-Brown had "bragged about being able to do whatever [he] wanted without repercussions," according to the complaint filed against him.
On November 4th, Michael Steinle, who had been Heaggan-Brown's attorney, resigned due to a conflict. Heaggan-Brown, who remains in custody under a $100,000 bond, is now represented by Steven Richard Kohn and Jonathan Carver Smith of the Kohn Smith Roth criminal defense law firm. The next court event will be a status hearing on December 16th.
Fun Fact: The utility pole outside the Eastsider's building dates to at least the 1980s, according to a photograph from the Wisconsin Architecture and History Inventory. For many years wooden utility poles in prominent intersections in entertainment districts were popular locations for posters advertising upcoming club gigs in town. You could staple into them much more surreptitiously than you could tape a poster to a stone or steel pole. The posters often piled deep, and fell off when the staples could no longer penetrate the wood.
The outdoor band poster scene has since died out, and with it a good deal of the color and the clutter of our streets. The posters are now gone from this pole, but a close examination will show that the staples are in place, and in an advanced stage of patination, rust and decay.
On Tap - Sponsored by Lakefront Brewery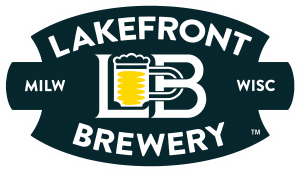 Blue Moon Belgian White
Bud Light
Coors Light
Crispin Cider
Lakefront IPA
Lakefront Riverwest Stein Beer
Leinenkugel's Oktoberfest
Miller Lite
New Glarus Spotted Cow
Abita Strawberry
Photo Gallery
The Verdict
Name: The Eastsider
Location: 1732 E. North Avenue, Milwaukee; A.K.A. 2303-09 N. Oakland Ave.
Neighborhood: Riverside Park
Subdivision: Walworth's Subdivision
Phone Number: 414-416-0194
Website: http://www.eastsiderbar.com/
Twitter: https://twitter.com/eastsiderbar
Description: 2-story, red brick corner multi-use building with a contemporary commercial glass storefront and 7 apartments.
Restrooms: One men's, one women's. Old sink in men's room
Year Established: 1999
Year Building Constructed: 1909
Architect: John Marshall Bishop.
Estimated Annual Rent: 913 s.f. @ $22.55/ s.f. = $20,588 according to City Assessor's calculations.
Property assessment: Land 4,500 sq. ft. lot is assessed at $67,500 [$15.00/s.f.], improvements: $501,500 for a total assessed valuation of $569,000.
Property taxes: $16,648.45. Paid in Full

Property Owner: James & Sue Wichmann Revocable Living Trust D: 9/9/2010
Business owner: JTC II Enterprises: Jason C. Growel, agent. D.O.B. 3/11/1981, 50% owner; Jessica J. Krause, D.O.B. 10/26/1973, 25% owner; Jerry A. Krause, D.O.B. 8/21/1974, 25% owner.
Agent Jason C. Growel
Business: Tavern; Alcohol Sales: 98%; Entertainment: 2%
Walk Score:  94, Walker's Paradise, City Average: 61
Transit Score: 54, Good Transit, City Average: 49
Bike Rack: Right in front on E. North Ave.

Aldermanic District: 3rd; Ald. Nik Kovac
County Supervisor District: 3rd; Sheldon Wasserman
Police District: 1
The Verdict was researched by Jordan Garcia
Displaying political contributions between people mentioned in this story. Learn more.
Bar Exam