Bar Exam
Burnhearts Builds on 122-Year History
Mixing hipster vibe and drinks in old working-class bar from the 1890s or earlier.
//end headline wrapper ?>
Get a daily rundown of the top stories on Urban Milwaukee
This past weekend Burnhearts marked its 9th anniversary as a Bay View hangout. The craft-beer-and-fancy-cocktail motif in a working-class corner bar is the point-counterpoint that gives a little savor to the setting. We used to get the same thrill in the old days from seeing anything hip in Bay View versus everything else in Bay View, and today these delightful juxtapositions have become commonplace on the side streets of the old Indian trail the natives call KK.
Thanks to this irregular thoroughfare, the street fabric of Bay View exists mostly of a patchwork of quaint lanes that never run straight long enough to actually get anywhere, or to provide intersections with their neighboring roadways. All come together in a bit of a jumbled mass, usually involving S. Kinnickinnic Ave. The acute angles of the intersections, and the rhomboid shape of many of its buildings create a dizzying array of entry points. Lest the vertigo get to you, nearly any spin around the corner will find you a place to drink.
Right now, let's head to Burnhearts to reset our internal compass back to the good old Milwaukee Grid that prevails in most of the rest of the city. This intersection of S. Logan Ave. and E. Potter St. is actually oriented according to the compass points, and it's the Burnheart Birthday celebration.
We'll use the "Well, I'm a Regular Visitor Here," as our code phrase to fit in with the cool kids, since that is the theme of the birthday celebration.
The tavern sits on the northwest intersection of the two streets mentioned previously, and has certainly been there since at least 1894. It was a typical working class building of the area with what they called a "store" below and a "residence" above. The store was a tavern, and in September 1910 owner Carl Mielhardt underpinned the building with 20 inches of stone. He might have done the work himself, since the city of Milwaukee bought $32.50 of sand from him in 1895, and sand is an essential in masonry work of the underpinning sort.
At the time of the underpinning there was a 24-foot by 70-foot livery barn to the west of the tavern. Mielhardt built that in November, 1889, having been issued one of the first Milwaukee building permits. (The permit law was passed in February, 1888 by the Common Council.)
So, you figure that the folks who cared to have a beer next door to a livery stable were perhaps not the same class of customers who hired livery carriages to take them to the opera, so there's a good chance that the bar's customers might have been the same who cared for the livery stable, and who drove the carriages. They probably didn't do that part until they had a couple at the bar.
In 1922 Mrs. William C. Okerhauser put $200 into the building for unspecified improvements. Her husband was a blacksmith, working out of that old barn, and they lived at what was then 461 Potter Ave.
Mrs. Okerhauser still owned the building in July, 1934 when saloons were once again legal in this nation. She leased the building to Richard Koepke to operate as a tavern. It's previous use during the supposedly dry days of Prohibition? You know it, "Tavern."
The city clerk added a note: "Tavern Since Built. Tavern 59 years."
By February 1947 the property was in the hands of Carl Radomski, and a $600 fire in the tavern and dwelling signalled the beginning — perhaps the continuation — of years of decline for the place.
In 1949 Radonski altered the storefront of the place. "Remove present siding and replace with siding. New show window set back to remain as present."
In April, 1950 "Carl's Bar" erected a belt course 15″ x 16'6″ and put in a new window, "Not to exceed 5 feet over grade."
In April 1953 it was observed that a ten-foot high concrete block wall had been erected along the property to the north of the building. Well, that was a no-n0, even in Bay View, and the city ordered it removed, mentioning that the height limit was five feet.
What was by then "Carl's Cocktail Bar" complied with the order, and put in an addition to add headroom to the stairs leading into the basement. A new wooden fence was added, not to exceed nine feet in height. In January, 1958 a new bar was put into the building, and an addition was made to the bedroom upstairs — the one over the porch.
By 1967, during the height of Milwaukee's industrial prosperity, the place had grown to the stature and dignity of "Carl's Supper Club," and the next year a permit was issued to "construct false mansard, reside entire building w/ vertical wood siding, and vinyl siding," bringing us pretty much to where we are today on the outside, although now much better maintained, and with outdoor seating.
The building went through a couple of interior changes in the 1970's, with some partitions removed, and a 35-inch-wide staircase constructed to the second floor on the north front of the building. In 1983 George Mustas got a license to operate Sud's Tavern here, and then it became Mary Ann O'Brien's "O'Brien's Call Box" in 1984. In 1997, its new owner was Melody Flanigan who briefly called it "Logan's Lair," switching it shortly to Flanigan's Call Box.
At the time of the sale, the assessor took a look around and talked to the buyer, who had looked at many properties, and was under pressure to vacate her existing premises. "Buyer thought the sale included personal property but when she moved in she found the seller had removed it all. As it had not been in writing, the buyer was then compelled to buy the stuff (in her opinion) or to look elsewhere.
"Seller had promised to have repairs made that have not been made. … Access to apt is by narrow exterior stairway with open risers. Apt. has poor floor plan with piecemeal construction. Floor slants and there is no heat in the rear bedroom."
Gut Rehab Looks Original
So that is the mess the new owners William and Jessica Seidel faced in November 21, 2006, when they took out a permit to do a gut rehab on the building, starting from scratch, with a few exceptions, like the vintage restrooms and the sink in the bar. That effort was previously described in a story by Urban Milwaukee and the results can be seen today: Never has anything so newly rehabbed looked so lived-in, thanks to the layers and layers of stuff on the wall — and on the ceilings. The tavern plays up the fact it might have been a brothel and gambling parlor in prohibition days, for which I've seen no evidence. But Burnhearts unquestionably has a cozy intimacy, and is easy to fill during busy periods. The tavern also has a policy of rotating guest taps and other appeals to the cognoiscenti, yet remains every bit the classic Milwaukee neighborhood working class corner bar that it was for most of its history.
On Tap - Sponsored by Lakefront Brewery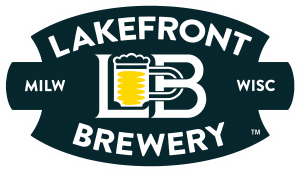 Evil Genius Purple Monkey Dishwasher
Shorts Soft Parade
Three Floyds Icelandic Pants of the Dead
Vandermill Totally Roasted
Stillwater/Westbrook Gose Gone Wild
 Almanac Golden Gate Gose
 Bear Republic Old Baba Yaga
 Bell's Two Hearted
 Cascade Apricot
 Central Waters HHG
 Epic Sour Brainless on Peaches
 Founders Nitro Rubaeus
 Jolly Pumpkin Luciernaga
 Karben4 Fantasy Factory
 New Glarus Moon Man
 Perennial Hommel Bier
 Prost Pils
 Shorts Huma Lupa Licious
 Shorts Ocho de Mayo
 Shorts/Starcut Ocktorok
 Sierra Nevada Kellerweis
 Solemn Oath Hillbilly Stepdad
 Stillwater/AZ Wilderness Big Bunny Is Everything
 Upland Marion the Agrarian
Photo Gallery
The Verdict
Trade Name: Burnhearts
Location: 2599 S. Logan Ave., Milwaukee
Neighborhood: Bay View
Subdivision: Milwaukee Iron Company's Addition
Phone Number: 414-294-0490
Website: http://burnheartsbar.com/
Twitter: https://twitter.com/burnhearts
Description: South Side corner tavern revitalized for a new century and a new clientele. Today's neighborhood roots are well-nourished by craft beers and fancy cocktails.
Signature Drink: You say you're buying? Perhaps the Cascade Noyaux, only $48 for a whopping 750 ml bottle with 9.29 percent alcohol. What? It's my round! Say, what could be more refreshing this time of year than a Schlitz Tall Boy — 16oz. for $3.50.
Capacity: 80
Restrooms: 1 Men's, 1 Woman's
Year Established: Purpose-built as Tavern / Residence pre-1900. Was pre-prohibition tavern, licensed Prohibition-era "Soft Drink Parlor." As Burnhearts since July, 2007
Year Building Constructed: City records say 1900, although building appears on 1894 map.
Estimated Annual Rent: Estimated Annual Rent: 1,379 square feet at $16.05/s.f.=$22,132.95 per annum according to City Assessor's calculations. Business operator owns real estate.
Property is assessed at $6,000 for the 3,000 sq. ft. lot [$2.00/sq.ft.] and $309,000 for the 2,612 sq. ft. building for a total assessed valuation of $315,000.
Property taxes of $9,232.27 paid in full.
Property Owner: Burnheart's LLC, William Seidel, Registered Agent.
Business Owner: Logan & Potter LLC Agent William J. Seidel [D.O.B. 11/29/1976] 50% owner; Jessica K. Seidel [D.O.B. 07/25/1980] 50% owner.
Business: Business: Tavern Alcohol 98% Food 1% Other 1%
Bicycle Rack: One right out front, in full view
Walk Score:  85, Very Walkable
Transit Score: 46, Some Transit
Game of Chance: None Found
Game of Skill: Pool Table
Aldermanic District: 14, Ald. Tony Zielinski
County Supervisor District: District 4 Marina Dimitrijevic
Police District: 6
Hours of Operation
| Is Open? | Day | Open | Close | Expected Customers | Age Restriction |
| --- | --- | --- | --- | --- | --- |
| True | Sun | 12:00 a.m. | 2:00 a.m. | 80 | |
| True | Mon | 2:00 p.m. | 2:00 a.m. | 80 | |
| True | Tue | 2:00 p.m. | 2:00 a.m. | 80 | |
| True | Wed | 2:00 p.m. | 2:00 a.m. | 80 | |
| True | Thu | 2:00 p.m. | 2:00 a.m. | 80 | |
| True | Fri | 2:00 p.m. | 2:30 a.m. | 80 | |
| True | Sat | 12:00 a.m. | 2:30 a.m. | 80 | |
If you think stories like this are important, become a member of Urban Milwaukee and help support real, independent journalism. Plus you get some cool added benefits, all detailed here.
Displaying political contributions between people mentioned in this story. Learn more.
Bar Exam