Bar Exam
Riverwest Tavern Is Very Dog-Friendly
There's been a neighborhood bar here for 100 years. The dogs are more recent.
//end headline wrapper ?>
Get a daily rundown of the top stories on Urban Milwaukee
Taverns on the northern reaches of Riverwest, like this one, relied for decades on industrial workers for their trade. They would have names like "Larry and Hazel's Bar," which was what this place was called back in 1969 when Larry and Hazel Turowski ran it for the benefit of American Motors workers and those from the other plants nearby, now gone. Larry and Hazel had a Pabst sign in the window, that's gone too.
Since 1991 the place has been known as the Riverwest Tavern. It is one of the first businesses to have capitalized on the neighborhood's name, which only came into common use in the late 1980s. The tavern's name dovetailed with the spectacular popularity of Riverwest Stein Beer, which was first produced in 1987 just blocks away at 808 E. Chambers St. The beer at first was only sold in the Riverwest neighborhood. Brewery co-founder and CEO Russ Klisch remembers when Riverwest had over 70 taverns — many of them were like this one. Fewer than half remain today, just 30 years later.
This is among Milwaukee's dog friendly bars. Outdoors you will find bowls for the hounds. A most novel feature is a plastic bin tacked to the exterior labeled "Take One." Take one what? Take one treat for your dog.
A sign bolted to the brick of the structure reads "Riverwest Tavern Invites Roverwest Walkers Park Your Paws With Us. Meet Us. Drink With Us. Relax Your Paws."
Why not? It's 2 p.m. and the pooch seems a little thirsty.
Inside, the tavern is a single room, so it is easy to take a measure of the place and to see if anybody is around. The floor space doesn't leave much room for pacing. The bar itself is one of those "U" shaped facilities, covered throughout in faded Formica. If I had to date it, I would put it to somewhere between October 14th 1952 and June 24th 1955, because that's how long it took the then-owners to "remove partition betw. tavern + existing sweet shop to enlarge tavern," according to city permit records. The ladies room itself has only been around since 1948 when the owner wanted to install a "toilet room in the tavern proper." I guess Mrs. Victor Kowalewski, who owned the place then, was tired of having her women customers using her bathroom in the flat behind the tavern. Of such small steps has come the steady march of progress for the women of Riverwest.
Anyway, you can seat about 15 people here, staring at each other from their cushioned, backed, swiveling stools. If you sit on the west end, you can get a good look out the window at the nothing happening outside. (This is one of the quieter stretches of Riverwest.) The south end of the bar offers a better vantage point to watch the pool table. What's this? A game of pool is only 50 cents? Houseboy, rack them balls!
Warning! House rules for 8-Ball — you have to sink it either one rail bank or three rail bank. No straight shot. My opponent was way ahead of me on our game, and was cuing up the 8 ball while I still had three stripes on the table. This was my worst performance in months, but my opponent accidentally sunk the 8 ball straight in and I won by default. I decided not to press my luck or spend another fifty cents.
As far as decor, you might as well bring your own, for this is not the strong suit here. Somebody climbed up and hung a couple strings of lights from the ceiling, but not with any pattern or design in mind. The few decorations on the wall attest to the support of the Badgers, Brewers and Packers.
Does It Pass Inspection?
The 35-foot by 60-foot building recently passed the century mark, having been built in 1915 for Joseph Wisniewski at a cost of $4,000. It was a pre-prohibition tavern and and prohibition-era "soft-drink parlor," which generally meant it was serving the real stuff.
The building's architect was the 27-year old Leon M. Gurda (1888 – 1967). Gurda was a prominent Milwaukeean who has sadly been neglected by Milwaukee historians, and doesn't merit a mention, for instance, in The Making of Milwaukee. Leon Gurda served as the city's building inspector from 1926 to 1965, and was active in veterans' affairs and other civic and professional organizations. His rubber-stamped signature appears on thousands of permits and documents issued during his tenure, including some of those related to this building, including the $560 garage that Julius Kowaleski built here in 1928, and the $3,000 permit taken out in 1930 to raise the roof of the building by six feet in order to "alter residence to flat. Not more than 2 families."
I like to think that Gurda paused for a wistful moment thinking of his early building before he stamped his approval on those plans. Whenever I think of Milwaukee history, I think of Leon M. Gurda.
On Tap - Sponsored by Lakefront Brewery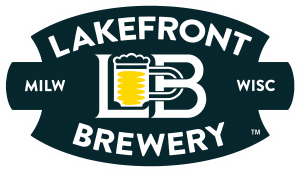 Lakefront IPA
 Lakefront Riverwest Stein Beer
 Leinie's Summer Shandy
 Miller Lite
 New Glarus Spotted Cow
Photo Gallery
The Verdict
Trade Name: Riverwest Tavern
Location: 900 E Auer Ave., Milwaukee
Neighborhood: Riverwest
Subdivision: Auer & Richter's Subdivision
Phone Number: 414-265-8389
Website: None Found
Twitter: None Found
Description: Classic one-room tavern in fine brick residential building has adapted to the modern age. Bar itself is fine Formica specimen. Worth a visit alone for the attraction.
Signature Drink: It's the Riverwest Tavern, enjoy a Riverwest Stein Beer
Capacity: 25
Restrooms: 1 Men's, 1 Woman's
Year Established: As Riverwest Tavern, 1991. Was pre-prohibition tavern, Prohibition-era "Soft Drink Parlor"
Year Building Constructed: 1915
Estimated Annual Rent: Estimated Annual Rent: 1116 square feet at $7.33/s.f.=$8,120.28 per annum according to City Assessor's calculations.
Property is assessed at $8,400 for the 4,180 sq. ft. lot [$2.00/sq.ft.] and $157,600 for the 3,276 sq. ft. building for a total assessed valuation of $166,000.
Property taxes of $4,858.08 paid in full.
Property Owner: 900 E. Auer LLP C/O John & Laurie Strege
Business Owner: Riverwest Enterprises LLC Agent Wayne Strege D.O.B. [08/14/1936] 100% owner.
Business: Business: Tavern Alcohol 50% Food 50% (!)
Bicycle Rack: One right out front, in full view
Walk Score:  74, Very Walkable
Transit Score: 54, Good Transit
Game of Chance: 5 Amusement machines
Game of Skill: Pool Table, only 50 cents.
Aldermanic District: 3, Ald. Nik Kovac
County Supervisor District: 13, Willie Johnson, Jr.
Police District: 5
Hours of Operation
| Is Open? | Day | Open | Close | Expected Customers | Age Restriction |
| --- | --- | --- | --- | --- | --- |
| True | Sun | 10:00AM | 2:00AM | 20 | |
| True | Mon | 2:00PM | 2:00AM | 20 | |
| True | Tue | 2:00PM | 2:00AM | 20 | |
| True | Wed | 2:00PM | 2:00AM | 20 | |
| True | Thu | 2:00PM | 2:00AM | 20 | |
| True | Fri | 2:00PM | 2:30AM | 20 | |
| True | Sat | 2:00PM | 2:30AM | 20 | |