Bar Exam
Tonic Tavern Was Old Livery Stable
And owner Paul Jonas did a good job of selective restoration.
//end headline wrapper ?>
Get a daily rundown of the top stories on Urban Milwaukee
The Tonic Tavern on Kinnickinnic Ave. opened seven years ago and transformed an old sign shop into a vibrant hang out for the Bay View neighborhood. This then is not an example of an old bar getting a new lease on life, but rather of a new life for an old "astylistic utilitarian building" (as the Wisconsin Architecture and History Inventory calls it).
Prior to 2009, when owner Paul Jonas opened Tonic, the place had never been a tavern. The wedge-shaped southwest corner of the building, which was constructed in stages, appears in maps of 1894, as does a portion to its north. A floor drain gives a clue to its past — first a livery stable, and later as an automobile repair shop. The exposed brick and timbers attest to the age of the building. They add some charm, for sure, and show the merits of selective preservation of old buildings.
By 1910 these building fragments had been turned into a whole, and served as a very early repair shop for cars. Blacksmiths who no longer had horses to shod now had Tin Lizzies to repair. Go outside to the alley and see how this thing was patched together over the years with everything from Cream City Brick to glass block.
Around 1900 a building was built immediately to the north and east for Dr. C. W. Graham. It is part of this property. The doctor had his offices here and rented out apartments above. The building is uncharacteristically well constructed for Milwaukee, and has touches more likely to be found in townhouses in New York, right down to the Lake Superior brownstone details and apparent massive construction.
You get to admire Doc Graham's home and office from the patio which reaches out all the way to the sidewalk from the bar, which is located at the rear of the lot.
Here the owner made the best of the situation he was dealt, for the old stable/repair shop, of Cream City Brick, had a rather common cinderblock addition pasted onto its front some years ago. In an ideal world of selective demolition, this thing could go, but it has been well disguised by a fence and the trellised garden. The garden includes a wood-burning fireplace, which is so much more practical than the fountains more commonly found in this climate. Inside the room includes a gallery and a fireplace surrounded by old wood. A free circulating library gives you something to read while you wait for your friends. Depending on the weather, you can close off or open up the whole building.
Few other places in Milwaukee so boldly thumb their noses at our ever changing weather. And it's a delight when the weather's right.
The building works as a unified whole and shows evidence of the skilled craftsmanship still available in Milwaukee, not to mention the design smarts we have come to take for granted in our urban neighborhoods. A certificate on the wall noting the building's inclusion in the Mayor's Design Awards highlights those attributes.
In short, with only a baby step into Bay View proper, we have encroached upon classy turf, a distinctively designed bar. Fortunately the place is a neighborhood tavern at heart, and there are daily specials on offer for customers.
The Tonic Tavern Photo Gallery
First Peek at Urban Bay View
During the Bar Exam it was clear that considerable excitement lay afoot just a few blocks away at 2301 S. Logan St., where Urban Bay View, also owned by Paul Jonas, was having its opening night. Here is an example of an old, purpose-built neighborhood bar of the sort we have been patronizing lately. A quick look at the bar during its soft opening Thursday showed some lovely old wood, and a fresh new vibe for an old South Side bar.
It also provides a lesson on selective deconstruction of buildings, since the remodeling revealed not only tin ceilings, but original tin walls as well. Jonas, with his infinite good taste, had the good sense not to mess with them or to pretty them up, either. Landscaping remains in progress, so watch your step. We'll have to take a look at this place later when it's not so crowded.
The business location has great potential, for it overlooks a site that will some day be developed in this quiet little corner of what has increasingly become a bustling Bay View.
Be among the first to visit — check out our photo gallery.
Urban Bay View Photo Gallery
Bay View Gallery Night
The Tonic Tavern will be a stop on the Bay View Gallery Night, June 3rd.
On Tap - Sponsored by Lakefront Brewery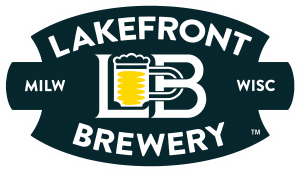 Guinness Stout
 Bell's Oberon
 Enlightened 53207
 Karben 4 Fantasy Factory IPA
 Lakefront Riverwest Stein Beer
 New Glarus Moon Man
 Sprecher Grapefruit Radler
 Sprecher Pineapple Express
The Verdict
Trade Name: Tonic Tavern
Location: 2335 S. Kinnickinnic Ave., Milwaukee, WI 53207
Neighborhood: Bay View
Subdivision: Uriel B. Smith's Subdivision
Phone Number: 414-455-3205
Website: http://www.tonictavern.com
Twitter: https://twitter.com/tonictavern
Description: The further back you go, the older this building gets. Built from the alley out, this place was a stable, an auto shop and a sign store before becoming a bar in 2009.
Signature Drink: Enlightened 53207 is brewed just down the street, so we'll see if Tommy Vandevoort is on the ball. My, that's tasty!
Capacity: 99
Restrooms: 1 Women's Room with 2 stalls, 1 Men's room with 1 urinal and 1 stall
Year Established: 2009
Year Building Constructed: According to the city, 1900. However, portions pre-date that as shown on city maps. Cinderblock addition likely midcentury postwar. Extensively and sensitively rehabilitated 2009. Neighboring building to north is significant structure.
Estimated Annual Rent: Estimated Annual Rent: 1298 square feet at $14.69/s.f.=$19,067.62 per annum according to City Assessor's calculations.
Property is assessed at $14,400 for the 5,750 sq. ft. lot [$2.50/sq.ft.] and $430,600 for the 6,220 sq. ft. building for a total assessed valuation of $445,000.
Property taxes of $7, 545.18 paid through an installment plan.
Property Owner:  Capital Real Estate 2 LLC, Timothy Dertz, agent.
Business Owner: Nevada Productions LLC Agent Paul Jonas D.O.B. [01/28/1967] 100% owner.
Business: Business: Tavern Alcohol 100%
Walk Score:  87, Very Walkable
Transit Score: 49, Some Transit
Game of Chance: None Found
Game of Skill: None Found
Aldermanic District: 14, Ald. T. Anthony Zielinski
Police District: 6
Hours of Operation
| | | | | | |
| --- | --- | --- | --- | --- | --- |
| Is Open? | Day | Open | Close | Expected Customers | Age Restriction |
| True | Sun | 6:00 a.m. | 2:00 a.m. | 40 | |
| True | Mon | 6:00 a.m. | 2:00 a.m. | 30 | |
| True | Tue | 6:00 a.m. | 2:00 a.m. | 30 | |
| True | Wed | 6:00 a.m. | 2:00 a.m. | 30 | |
| True | Thu | 6:00 a.m. | 2:00 a.m. | 30 | |
| True | Fri | 6:00 a.m. | 2:00 a.m. | 60 | |
| True | Sat | 6:00 a.m. | 2:30 a.m. | 75 | |