Bar Exam
The Bottle Is An Architectural Find
The KK avenue bar's elaborately designed, 1890s-era back room is utterly unique in town.
//end headline wrapper ?>
Get a daily rundown of the top stories on Urban Milwaukee
"Rooms to Rent," reads the sign on the plain vinyl sided north wall of The Bottle, 1753 S. Kinnickinnic Ave. Here we have a precious sociological artifact still in operation today — a rooming house saloon that has been in business for nearly 125 years, and is still going strong, though after many changes in ownership and operation over the years.
The tavern, on the northwest corner of W. Maple St. and S. Kinnickinnic Ave., is on the northernmost block of the lengthy street that locals call "KK."
That, too is remarkable. A bar on KK that's
not
in Bay View! There are no such others in the city.
When built for the Independent Order of Odd Fellows in 1890 this building was on a busy route that was the most practical road route to and from the south. Already the Milwaukee Street Railway repair shops were its neighbors. Today, the building to the east across the street is a major hub of our city's bus system. If a streetcar ever makes it to Bay View, it will pass quite near this tavern.
Coming here from the north, you will see a very long, utterly nondescript, two-story vinyl-sided building while from the south, the building's vinyl anonymity is similarly nondescript. The only hint that you are in for something special is when you look at the place dead-on, facing west, where a lovely brick fachwerk facade surrounds a gracefully arched corner entryway graced with a Lannon Stone border. This high-class element is clearly not part of the original structure, but sets the place apart as something more than an ordinary bar, much less a rooming house bar.
It had a bowling alley for many years. By 1900 this place was owned by the Jos. Schlitz Brewing Co. which hired the Kirchhoff & Rose architectural firm to "lower roof of bowling alley 5-1/2 ft and arrange that part of bldg. which is now used for a hall, for bedrooms." In 1908, Schlitz paid to install a new storefront on the building to replace the original one, but it wasn't until the post-prohibition year of 1933 that this place got the current facade and other improvements, including a toilet for the ladies, built by Northwestern Store Equipment Co. The entrance we now know, cut into the southeast corner of the building, dates to that remodeling. The previous entryway had "front steps that project into the highway," which does not seem a prudent state of affairs for a tavern and bowling alley with 21 rooms to let above.
The $2,500 project represented 5 percent of all construction in the city for the week in November when the permit was issued in that Depression year.
The building was then owned by Lawrence Niemczynski, who applied for an occupancy permit for his "beer garden and dance floor." During prohibition, it had operated as a "Bowling alley and tavern," he confessed. With alcohol legal again, Larry presided over a fancy new establishment.
One Bar, Two Architectural Eras
Once you open the sturdy oak door with its rounded top set into the Lannon Stone archway, you enter into a little staircase of terrazzo guarded by iron railings. Compass points set into the terrazzo are obscured by a floor mat. Wipe off your shoes and head up the three steps to the bar area, which appears little altered from its original state. It is high-ceilinged and, as a good 30 foot by 60 foot trapezoid, is of fair size. The bar itself is on the north wall. It is 24 feet long and 8 feet deep, giving the bartender plenty of room to navigate. You can order a beer and sit there, or at one of the three tables to the south. Instead, grab your beer and head west to the back room. This is the original Odd Fellows hall, and it is not without its architectural aspirations.
For a time, the Odd Fellows was the largest fraternal organization in America, outnumbering even the Masons. The group's motto: "We command you to visit the sick, relieve the distressed, bury the dead and educate the orphan." Who wouldn't work up a thirst after all that?
A very fine old oak bar in the room is used for special occasions or busy times. A wide screen television sits atop the mirrored back bar. The walls are wainscoted and have raised panels. Fluted columns and pilasters are topped with classic capitals of the Corinthian order, no less. Here it is easy to imagine a pre-prohibition Odd Fellow drinking beer and getting mellow while he discusses the affairs of the day with others of his lodge.
If there are similar 1890's bar rooms in as fine original shape and condition, they have thus far escaped my attention. This is a must-see.
Let's now head north a few paces. Gentlemen are excused at this point for the purpose of visiting the men's room to admire the three ancient urinals that certainly predated the tile floor installed during the 1933 renovation. That's easy to prove, since they are sunk a couple inches deep.
Our next indoor adventure takes us to the 1933 renovation, a fanciful mix of Spanish-Mediterranean-Moorish influences as viewed through the prism of Hollywood. It is entirely likely that some of the same skilled craftsmen who built such movie palaces as the Oriental Theater [1927] or the Avalon Theater seven blocks to the south [1929] were also employed here. The space also bears striking similarities to the interior of Caroline's Jazz Club, similarly a working man's paradise and bar/rooming house remodeled about the same time at 401 S. 2nd St.
Anyway, if you like textured plaster, faux-brick pointy arches, gilt columns, coved ceilings, wrought iron and over-the-top cornices, feast your eyes here. Imagine! Two remarkable period rooms in one bar, and each is merely a supporting player to the main bar. I know of nothing else like it in the city.
Peek through the crack of the double door to the west. This is the former bowling alley with its low ceiling.
If you look up, many of the light fixtures are replacements, cleverly constructed out of used booze bottles to carry out The Bottle as a theme. A couple original fixtures survive in a little windowed nook on the east. The disco ball in a coved ceiling possibly dates to the building's era as a gay bar called Casablanca Disco (alternately Denny J's Disco) [1980-1981]. From 1984 to 1986 it was a gay piano bar called Clay's Castaways, in 1990 it was Jet's Place and from 1991-1995 it was a Western-themed gay bar called 3 B's. Probably one of its best names was "Slammer's Sports Club," in 1999 until it was cleaned up and became the place it is today.
The Bottle Today
The Bottle's building has remained fixed in its location while the neighborhood around it has changed considerably. The foundries and shops, most notably the giant Milwaukee Solvay Coke plant to the east, are gone, as are the puddlers, millwrights, patternmakers and other tradesmen who joined in the Independent Order of Odd Fellows a century and a quarter ago, providing a ready supply of occupants for the building's 25-foot bar and 21 sleeping rooms.
The Bottle opens at 3 p.m. most days, which is still time to catch the first-shift rush hour of the remaining industrial workers in the area. But increasingly, the Bottle, thanks in part to its good beer selection, draws travellers to and from Bay View, the shining village on a hill visible across the river that gives the street here its name. It is also a good stopping-off point for those Rockwell Automation or Johnson Controls engineers who want to go somewhere after work other than Bay View.
As you size up your fellow customers, make sure to take a look at the numerous vintage bar signs that most effectively decorate the walls of the tavern's many rooms. A giant Schlitz sign dominates the north wall, while a classic sign with an attached thermometer advises us that the Jacob Leinenkugel Brewing Co., "the Pride of Chippewa Falls, Wisconsin," produces "Beers Perfect for Any Temperature." Just in case you might make the terrible mistake of drinking a Leinenkugel beer at "any temperature," the sign further advises that the product should be consumed "ice cold."
The nicest sentiment, and one which describes The Bottle perfectly, hangs above a doorway and below a Hamm's beer sign.
It reads:
"Here's To Nights We'll Never Remember / With Friends We'll Never Forget …"
The IOOF Today

The International Order of Odd Fellows retains a presence in Milwaukee today. The organization's membership, like that of most other fraternal groups, has declined from its peak in the 1860s-1920s. There are many reasons for this, including the increased role of government and private insurance in such areas as caring for the ill, the elderly and orphans, and burying the dead.
Badger State Lodge No. 11. Meets 1st & 3rd Thurs., 8:00 p.m., dinner 7:00 p.m., at 4729 W. National Ave.
On Tap - Sponsored by Lakefront Brewery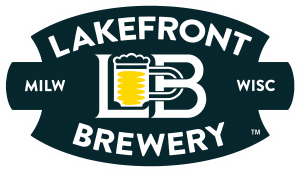 Goose Island Beer Co. 312 Urban Wheat
 Angry Orchard
 Bud Light
 Guinness
 Lagunitas IPA
 MKE Brewing Co. Outboard
 Miller Lite
 Riverwest Stein Beer Lakefront Brewery
 Schlitz
 Surly Brewing Co.
Photo Gallery
The Verdict
Trade Name: The Bottle Milwaukee
Location: 1753 S. Kinnickinnic Ave. Milwaukee
Neighborhood: Clock Tower Acres
Subdivision: Judge Smith's Subdivision
Phone Number: 414-389-5337
Website: None
Twitter: None
Description: Late 19th century rooming house tavern was site of hall and meeting place and bowling alley for fraternal organization. Had several lifetimes as gay bar and sports bar before assuming new identity as friendly neighborhood tavern/after-work stopping-off point.
Signature Drink: Something out of a bottle, of course. Perhaps drink a toast to Judge Derek Mosley with some Jeppson's Malort Liqueur. Repeat. Consume the whole bottle so he doesn't get any.
Capacity: 99
Restrooms: One Men's Restroom with three fabulous urinals, One Woman's Restroom and one unisex restroom
Year Established: As The Bottle, 2004
Year Building Constructed: 1890
Estimated Annual Rent: Restaurant: 4,350 square feet at $7.35/s.f.=$31,972.50 per annum according to City Assessor's calculations. Property is assessed at $14,300 for the 5,200 square foot lot [$2.72/s.f.] and $476,700 for the 8,156 sq. ft. building for a total assessed valuation of $491,000. Taxes of $14,412.29 paid in full.
Property Owner: KK Properties, LLC, Curtis M. Olinger Agent.
Business Owner: Bottle Milwaukee, LLC Agent Tony D. Wojtecki D.O.B. [12/15/1971] 100% owner
Business: Business: Tavern Alcohol 95% Food 5%
Walk Score: 67, Somewhat Walkable
Transit Score: 56, Good Transit
Game of Chance: 13 Amusement Machines
Game of Skill: Karaoke
Aldermanic District: 12; Jose G. Perez
Police District: 2
Researched and compiled by Dylan Deprey
Hours of Operation
| | | | | | |
| --- | --- | --- | --- | --- | --- |
| Is Open? | Day | Open | Close | Expected Customers | Age Restriction |
| True | Sun | 11:00 a.m. | 2:00 a.m. | 100 | |
| True | Tue | 3:00 p.m. | 2:00 a.m | 100 | |
| True | Wed | 3:00 p.m. | 2:00 a.m. | 100 | |
| True | Thu | 3:00 p.m. | 2:00 a.m. | 100 | |
| True | Fri | 3:00 p.m. | 2:30 a.m. | 100 | |
| True | Sat | 3:00 p.m. | 2:30 a.m. | 100 | |
| True | Mon | 3:00 p.m. | 2:00 a.m. | 100 | |
Site Maps
If you think stories like this are important, become a member of Urban Milwaukee and help support real, independent journalism. Plus you get some cool added benefits, all detailed here.