Bar Exam
Von Trier Is a Teutonic Treasure
It abounds in such artifacts and boasts a huge selection of German tap beers.
//end headline wrapper ?>
Get a daily rundown of the top stories on Urban Milwaukee
This purpose-built tavern is notable for its prominent location, its vaguely 1950s supper club exterior, and the overwhelming profusion of Teutonic artifacts found throughout.
As to its history: N. Farwell and E. North avenues meet at an acute angled southwestern corner where taverns have been located for over a century. Although the location is old, the building at 2229-35 N. Farwell Ave. that houses Von Trier tavern is relatively new, having been constructed in 1949 when the one-story building replaced an earlier two-story structure that appeared on city maps as early as 1894 when its address was 439-444 Farwell Ave.
Back in 1902, when it was owned by Fred Ueckert, this building had its foundations underpinned. This was a common engineering practice in this city built on mud, where buildings rose with little concern for what was beneath to support them.
In 1925 it served as a "store," and property owner
H. Gendelman
spent $6,000 for improvements there. A permit in 1934 allowed Mrs.
Rose M. Wiener
to run a retail cosmetics store in a part of the building that previously had sold newfangled electrical devices.. The remainder of the building had been a restaurant and "soft drink parlor," if the City Directory is deemed reliable.
But the City Directory of the Prohibition Era was a textbook of lies, at least where the "Soft Drink Parlor" category is concerned.
We know this since in 1934, with the end of prohibition, Frank Rieder took out a permit to operate that portion of the building which was not a cosmetics shop as a "Tavern & Restaurant."
The previous use of the premises? "Tavern & Restaurant." No lie.
Earlier, during prohibition, in 1922, the Northwestern Miller magazine reported that "Mrs. Frank Rieder, 410 North Avenue, Milwaukee, has organized a new concern to engage in the manufacture of pies with meat and vegetable filling."
By 1949 a permit was taken out to raze the old tavern / restaurant / pie factory, and Frank Rieder, the son of the original founder, took out a $27,000 permit to construct a new single-story tavern building on the site. The plan may have had something to do with the acute angle of the challenging 6-point intersection where the building was located. By rounding off the corner (and the new building's corner), it would be easier for the streetcar to bend the corner by.
Although the streetcar stopped rolling, the business here continued. In 1964 a vertical sign reading "Rieder's Cocktail Lounge" was erected on the building, where it remains today, although advertising its current tenancy. The tradition of free popcorn long served here goes back to the days of Rieder's, but has been abandoned of late.
The spare lot to the west, now a lovely secluded beer garden, was used to sell Christmas trees in the mid-sixties as a benefit for the American Legion's Bell and Behren's Post #472, which had a number of members from the nearby SS. Peter and Paul Church.
In 1972 a door and a curved brick glass area was bricked in on the corner, but otherwise little has changed at the busy corner.
In 1978 the building entered the hands of Karl H. Lotharius, who gave it the name of his childhood hometown Trier, in Germany, where as a boy he worked in a beer hall as the Nazis came to power. Lotharius operated Von Trier and Oliver's, another tavern-nightclub downtown. He loaded it up with antiques and other finds, which were readily available in Milwaukee at a time when many of the old mansions of the German families and other buildings were being bulldozed or looted by scavengers. Some of the items, like two iron plaques outside, date to the late 18th century and are German in origin.
The inside of the building is as comfy as can be, provided you don't sit on any antlers or bang your head on decorative ironwork. A sturdy gate guards the steins that belong to members of the tavern's stein club. Rewards are granted for the consumption of the many beers on tap here, including one of the largest selections of German beers to be found in the city today.
The walls include murals of German scenes, and never-ending abundances of stuff, ideally taxidermied or carved out of wood. A samovar is a marvel of Steampunk, while the leaded glass windows obscure the busy intersection beyond the comforting panelled walls of the tavern. The chandelier was made by the famed Milwaukee artist Cyril Colnik.
The main tavern room features the bar against the south wall, with seating there and at tables and niches in the rest of the room. A narrow corridor runs west to the bathrooms and to the surprise little bar in the back, just off the beer garden / smoking area outdoors.
A backtrack through the bar and a turn to the right leads you to the multilevel back room, filled with displays, and a popular meeting place. All is neat and clean, which is no small order when your place is filled to the rafters with objects.
Some of these changes have come since the end of the Lotharius era, which ended 34 years ago on December 20th, 1981, when the 47-year old closeted tavern owner was found dying, fatally wounded by a 30-inch, double-barbed, razor-tipped wooden arrow,  outside his nearby home on N. Murray Ave. The bizarre murder of this "large man with a mean streak," as a retrospective Milwaukee Magazine feature recently described it, remains unsolved.
The tavern then came into the hands of Mark Eckert, an employee of Lotharius, who operated it until 2009 when the business and building came into the hands of John Sidoff and Cynthia Sidoff, the longtime operators of Hooligan's, located across the street on another of the acute-angled corners of the six points intersection.
On Tap - Sponsored by Lakefront Brewery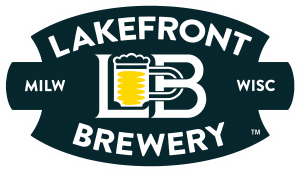 Bitburger
 Abita Amber
 Ale Asylum Bedlam
 Boulder Shake
 Delirium Tremens
 Founders Centennial IPA
 Franzikaner Dunkel Weisse
 Fruh Kolsch
 Guinness Stout
 Hacker Pschorr Weisse
 Hoegarden
 Hofbrau Dunkel
 Hofbrau Marzen
 Konig Pilsner
 Kostritzer Schwartzbier
 Krombacher Dark
 Lakefront Brewery Riverwest Stein Beer
 Lindemann's Framboise
 Magners Cider
 North Coast Old Rasputin
 Paulaner Salvator
 Pilsner Urquell
 Radeberger Pilsner
 Spaten Lager
 Spaten Oktoberfest
 Sprecher Abbey Triple
 Stella Artois
 Weihenstephaner Hefe Weiss
 Weihenstephaner Vitus
 Weltenburger Kloster Barock Dunkel
 Wisconsin Brewing Company Depth Charge
Photo Gallery
The Verdict
Trade Name: Von Trier Tavern
Location: 2235 N. Farwell Ave., Milwaukee
Neighborhood: Lower East Side
Subdivision: Glidden & Lockwood's Addition [1854]
Phone Number: (414)272-1775
Website: http://www.vontriers.com
Facebook: https://www.facebook.com/vontriermke Active
Twitter: @VonTrierMKE

Description: On a corner, but not a corner bar. Filled with many Teutonic artifacts, some Colnik ironwork and other delights. Has found a way to make German cuisine "small plate." Who knew?
Featured Drink: Draft beer from Germany.
Capacity: 153
Restrooms: 2 women's; 1 wc each, 2 mens rooms; 1 urinal, 1 stall each.
Year Established: Long time tavern location on streetcar corner predates current structure. For many years was Rieder's. Opened as Von Trier's in 1978; under current ownership since December, 2009.
Year Building Constructed: Building with rounded corner to accommodate streetcar constructed on foundation of old building 1949.
Estimated Annual Rent: 4,163 square feet at $27.81/s.f.=$115,773 per annum according to City Assessor's calculations. Property is assessed at $88,800 for the 4,438 square foot lot [$20.00/s.f.] and $6471,200 for the 4,163-square-foot building for a total assessed valuation of $560,000. Taxes of $19,249.03 are paid in full. Tavern operator owns property through holding company. Operator purchased building 11/03/2014 for $560,000.
Business: Tavern, Cocktail Lounge [75% of sales alcohol], Restaurant (Small Plate Sausage) [25% sales food].
Property Owner: North Farwell, LLC. John L. Sidoff, Agent.
Business Owner: VTT Enterprises, LLC. Cynthia L. Sidoff [D.O.B. 01/01/1951], Registered Agent. Owns 50% of business. John L. Sidoff [D.O.B. 04/23/1951], owns 50%.
Walk Score: 95 out of 100 "Walker's Paradise."
Transit Score: 54 out of 100, "Good Transit." A bit close to the lake to make the Walkscore gods happy. Building was on major streetcar routes, will be so once again someday.
Games of Chance: None found.
Games of Skill: None found.
Police District: 1
Hours of Operation
| Is Open? | Day | Open | Close | Expected Customers | Age Restriction |
| --- | --- | --- | --- | --- | --- |
| True | Sun | 11:00AM | 2:00AM | 75-125 | |
| True | Mon | 11:00AM | 2:00AM | 75-125 | |
| True | Tue | 11:00AM | 2:00AM | 75-125 | |
| True | Wed | 11:00AM | 2:00AM | 75-125 | |
| True | Thu | 11:00AM | 2:00AM | 75-125 | |
| True | Fri | 11:00AM | 2:30AM | 75-125 | |
| True | Sat | 11:00AM | 2:30AM | 75-125 | |
Displaying political contributions between people mentioned in this story. Learn more.
Bar Exam