Bar Exam
The Winchester, a Zombie Bar?
The Winchester replaces chain bar Two Bucks, which lost its franchise after allegations of racism
//end headline wrapper ?>
Get a daily rundown of the top stories on Urban Milwaukee
The row of commercial storefronts that now houses The Winchester, Rascals on Murray and Divino Wine & Dine is, as you can see, completely devoted to food and drink establishments, and it's natural to think that the place, built in 1897 by the Schlitz Brewery was designed for such entertainments. In fact, this 13,568 square foot building with shops below and five three-bedroom apartments above, has held many non-food occupancies in its history as well. The northernmost portion, which now houses The Winchester, even served as the Republican Party headquarters in 1936. It is a good example of a surviving 19th century mixed-use commercial building that continues to be a moneymaker. Like its neighbor, the Landmark Lanes, which is in sight of this tavern, the dense population and the transit-centric nature of the location has sustained its economic life for over a century. Things will only get better.
The first notice of a restaurant in this building was in 1930 when Sebastian Puccio opened a "Lunch Room and Pool Hall" here. This was during Prohibition, and at the onset of the Great Depression, so I suppose unemployed men ate lunch and played pool while Seb Puccio slipped them beers under the table.
In 1934, with the building now under the ownership of the Alaska Land Company (still with a Schlitz Brewery headquarters address), Thomas F. Meager opened the Aviator's Club in this space, listing its former use as a tavern. There was also a bakery in the building, and it appears as if some of the original bakery equipment is still in The Winchester kitchen.
Then in 1937, Harry Siegel opened a beer depot in the northernmost unit here. It was to remain for some time.
In 1938, Chas Merz opened up a shoe repair shop in this building, followed by the Mary-Ann Shop, which sold hosiery and dry goods starting in 1941, just when those commodities were becoming scarce due to the war. Around that time a radio and appliance shop opened in the building. These were in what is now the southern portion of The Winchester. In 1947 Betty Ann's Pastry Shop opened here, and in April 1950 a $7,000 fire started below in a basement oven. The space next housed the Edgewater Beauty Shop in 1950, and Anthony LoCoco's Imperial Barber Shop in 1957. The liquor store changed its name to East Side Beer Depot in 1960, while the barber shop still was in the southern portion as late as 1970. In 1973 that part became the Stone Ground Bakery, an early health-food outfit, and in 1980 it became the Beans and Barley Bakery, which was damaged by a car in 1981, and then damaged by a $60,000 fire that same year. By 1985 the property was owned by Elliot Shafton, and the Dollar Shop opened in the northern portion in 1992. It was followed by the Sunset Boulevard Coffee House in 1995, with a capacity of 80. Finally, in 1999, when the Murray Place restaurant and cocktail lounge opened here. A 2000 fire caused $90,000 damage to the building. The space that houses The Winchester later became Elliot's Bistro, and that, too burned in 2008. (The central portion of the building featured Palermo Villa, and was the progenitor of the huge Palermo's Pizza Empire.)
The portion at 2321-23 later opened as
Two Bucks
, a chain tavern offering cheap beers, and did a brisk business until May, 2015, when the corporate franchise was revoked after a highly publicized incident in which the owner threw out black customers for no reason. A boycott immediately followed, and the building remained vacant until
Steve Gilbertson
and
Jay Stamates
opened it this month.
Little has changed to the interior of the bar. Some walls have been painted over, and Stamates has hung a couple of nice old metal signs in the place, and there is a mounted "Winchester" sign above the bar, but things are not overdone. The Western theme will be kept somewhat light and tongue and cheek, as is the Stamates style. (An ad in Alcoholmanac showed two burly guys holding a little bundle, saying "We'll name it the Winchester!")
The name itself is derivative not of the firearm, but of a movie called Shaun of the Dead, which itself is a parody of the horror genre. According to an account of the movie, "it's the pub that's the most important location in 'Shaun of the Dead,' with the imposing Winchester Arms serving as Shaun and best friend Ed's shelter from life, responsibility and, ultimately, zombies."
There are four televisions in the back room, and three in the front. The walls are brick (north and south) and plate glass to the east, with nice high ceilings. The floor is wooden, and the general effect is neat and clean. A pair of houseplants rescued after four months in the dark basement, have sprung to life nicely in the front hall.
"Next Time Bring Your Wife," a Pabst sign cheerfully announces above the exit door, a pleasant reminder that some may choose to follow. The "Spooky Cash" amusement machine is about the closest thing to a horror you will find here. The north and south rooms are separated by a nice stained glass partition, and there is wainscoting adding a touch of class to the decor.
Winchester is producing its own tomato and pepper juices for Bloody Marys, and it is about time that this is done. The flavors are excellent. Also, the kitchen is far larger than in most bars, giving the staff a chance to try new menu items like Mix-n-Match sliders, Cowboy Pig wings and Cactus Cheese, along with Deep-fried peanut butter and jelly sandwiches, along with other inspirations. But right now, I'm here for the beer, and for protection from Zombies.
On Tap - Sponsored by Lakefront Brewery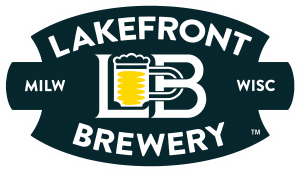 Guinness
 Busch Light
 Crispin Cider
 Founder's All Day IPA
 Lakefront Brewery Bridgeburner
 Lakefront Brewery Riverwest Stein Beer
 Miller Lite
 Milwaukee Brewing Company OGII
 New Glarus Staghorn
 Sculpin Habanero
Photo Gallery
The Verdict
Location: 2321 N. Murray Ave., Milwaukee
Neighborhood: Murray Hill
Phone Number: (414) 455-3322
Website: None Found
Twitter: None Found
Description: More tavern than restaurant, but still plenty of tables in separate room for those who care to dine, but emphasis is on the drinking here. Excellent location for East Side gathering spot, features outdoor seating right on the street. Props and gimmicks are kept to a minimum.
Signature drink: Tavern produces its own tomato and pepper juices. Add vodka and drink.
Capacity: 99.
Restrooms: Women's, men's rooms past bar. New and in good condition
Year Established: 2015
Year Building Constructed: 1897
Estimated Annual Rent: Tavern: 2,880 s.f. @ $18.13/ s.f. = $52,214 / annum rent according to City Assessor estimates. Property is assessed at $123,400 for the 10,242-square-foot lot [$12.00/s.f.] and $760.600 for the 13,568-square-foot building for a total assessed valuation of $884,000. Taxes of $31,012.17 are current on the installment plan.
Property: Bought by Murray Avenue Partnership LLC on 12/21/2012 for $818,900 in arm's length transaction. Registered Agent of property owner is Michael J. Vitucci.
Owner: Forever Young Enterprises. Lynn M. Forthaus [D.O.B. 04/30/1962] Agent and 100% owner. [NOTE: The Winchester is operating under Forthaus license granted 04/11/2015 and expiring 04/09/2016 for Two Bucks. 2016 license application will be made by Jay Stamates and Steve Gilbertson who operate Winchester under the Forthaus license. This is a legal and not uncommon situation when a licensed tavern changes hands. Forthaus is not involved in the management or operation of the business.]
Walk Score: 95 out of 100 "Walker's Paradise"
Transit Score: 53 out of 100, "Good Transit." Will get much better with arrival of the streetcar.
Games of Chance: 3 amusement machines.
Games of Skill: Dart boards.
Trade Name: The Winchester
Aldermanic District: 3 Nik Kovac.
Police District: 1
Subdivision: Murray's Addition.
Hours of Operation
Could not be determined.
Displaying political contributions between people mentioned in this story. Learn more.
Bar Exam