Bar Exam
Landmark Lanes' Jazzy 88-Year History
Serving booze during prohibition and built by a billionaire jailbird whose son become an ambassador.
//end headline wrapper ?>
Get a daily rundown of the top stories on Urban Milwaukee
This retail space sounds like a disaster. It has no parking, no street visibility — no windows, for that matter — is located 19 feet underground and is only accessible by stairs.
Welcome to the Landmark Lanes, 2220 N. Farwell Ave., one of the city's most successful entertainment spots for nearly 88 years. That a developer would even consider putting a tavern with three bars in a basement, along with a bowling alley with 16 lanes, 10 pool tables and countless arcade games is a testament to density, that magic ingredient that turns ordinary real estate dirt into pure gold. On the first floor is the Oriental Theatre, one of the legendary film palaces of the late 1920's, along with shops and offices above. This is one of the city's earliest, finest and most enduring mixed-use properties, and one which serves as a template for new development on the East Side.
The developers of the arena would be advised to study the dynamics of this building and its remarkable intersection as they plan their "live zone." It hardly gets livelier than this.
An advertisement from the time invited readers to the grand opening of what was then Bensinger's Recreation in what was then 444 Farwell Avenue, to be held on September 24th, 1927.
"Men can feel free to bring their wives and friends here in an atmosphere of quiet refinement and dignity," read the ad copy, more suited to the Weiss Funeral Home down the block than to a bowling alley.
The huge facility of over 24,200 square feet in the basement of the 70,710-square-foot, two-story building, included all a husband and wife would need for a night on the town. A movie theater, the bowling alley, a grill room, cigar stand, billiards tables, barber shop and "refreshment fountain" serving whatever they were drinking in Milwaukee basements during prohibition.
"Here is a real civic center, with a variety of refined entertainment unexcelled anywhere," the ad gushed.
The building replaced a former transit barn, stores, offices and apartments. This included a 60 ft by 13 foot, 2-story office and garage built of reinforced concrete in 1919, and an apartment building that had nearly-new plumbing including 36 sinks, 36 water closets, 28 baths, 28 wash basins and 28 ice boxes, installed in 1923.
But in April, 1926 a permit was issued to wreck the existing building, and a permit was issued to create the current replacement, designed by architects Dick and Bauer at a cost of $400,000 for the construction. The building contained 652,144 cubic feet of space, including the voluminous theater, which was elaborately ventilated for the time. The building was heated by three Kewanee boilers, burning screened coal — the fanciest, most elegant kind. There were 10 stores in the building, including a floral shop and Fiebing's Gift and Interior Decorating. Frank Sage ran the barber shop, and in November, 1931 the White Coffee Pot restaurant opened in the building. In 1932 Triangle Dye Works ran an "Art Store" upstairs from the bowling alley.
In February, 1933, a spot that had been a candy store became a drug store and soda fountain, and the Oriental Theater Pharmacy, Inc. [a.k.a. "Oriental Drugs"] came into being for a very long run.
Changing times came quickly on February 5th, 1934, when a liquor store opened in the building, located between the drug store and the flower shop. Later that year Benzinger Recreation took out a license to operate a "Tavern, Palm Garden and Bowling Alleys" in the basement. The former use? "Same." Now we know what the "soda fountain" was actually dispensing all those years.
After Bensinger's split, the place became the Oriental Lanes, Oriental Landmark Lanes, and finally the Landmark Lanes. The tavern portion, originally called "Club Silver," reached its heyday from 1973-1980 when it operated as Pritchett's Jazz Oasis. George Pritchett, whose family owned the building, was a nationally known jazz guitarist, and he drew many fans to the place. One of the regulars was expert at drawing caricatures, and for many years you could see folks you were drinking with also hanging from the walls in their cartoon personae. The regulars started dying off, yet their caricatures remained until nobody seemed to remember anybody, and the drawings came down, during a top-to-bottom cleaning when current management took over about 10 years ago after the real estate was purchased by New Land Enterprises.
Today the Landmark remains a vital spot and its own world. Famous visitors have included Ringo Starr, Norah Jones, Kelly Clarkson, David Byrne, Todd Rundgren, as well as (I kid you not) Gloria Steinem and Ted Nugent, hopefully not on the same night.
Other than the occasional mirror, the tavern does little by the way of brightening things up to obscure that it's a basement. The place gets some light from the harsh neon of the bowling lanes, with their 1970s formica fittings. The separate arcade area also screams with color and flashing, pulsating lights. The main bar (one of three) opens directly to the bowling alley and has four pool tables with excellent tavern pool sticks, good felt and level surfaces. These are not always guaranteed in the world of saloon pocket billiards.
The decor is black, with a muted carpet below foot. Illumination comes from the bar, the bowling alleys and the billiard tables, augmented with beer signs of rather recent vintage. The "Side Bar" and "Back Room" each are open according to demand. There was no demand when I visited on a Sunday afternoon. The main bar has three tap towers, and two unneeded smokeeters on the ceiling. There are also two disused pay telephones in a corridor. There are five bumpout tables with six stools apiece, and 16 swiveling, padded, backed chairs at the long bar. There are three televisions in the room, along with 4 pool tables, all with good shot ability, and none crowded up against a wall. The pool tables cost a buck a game, and a change machine is handily located to keep you in quarters. There is a poster from when Miller was only brewed in Milwaukee, and another old hand-painted one welcoming us to the bar, but for the most part, the wall surfaces are uninspiring.
For inspiration, take a look at the great abundance of beers and the plethora of daily specials posted throughout the bar. This is one sure sign that there is a college nearby, and now that it is school time again, expect each and every UW-Milwaukee student of legal drinking age to make it down here at least once during the year.
Building Developer, Father of Billionaire Ambassador, Died after Prison Release
The building that houses Landmark Lanes was constructed by M. L. A. Investment Co. of Milwaukee in 1927 at a cost of $400,000. The firm was owned by Moses L. Annenberg who came to this city to run the circulation department of the Wisconsin News, after doing a similar job for Hearst papers in Chicago. This was during the brutal era of the "Newspaper Wars" when people would fight over something you can't even give away today. Annenberg had one son, Walter H. Annenberg, [1908-2002] and seven daughters, and made his home and office on N. Marshall St., in a building still standing on the west side of the street just north of E. Wells St. The rough-and-tumble business of news hawking in those days led to criminal pursuits, as proto-mobsters beat up paper delivery boys in a quest for the best corners. Annenberg later bought the Daily Racing Form, and the Nationwide News Service, a front for telephone and telegraph gambling. This provided him with an enormous revenue stream that allowed him to buy the Philadelphia Inquirer, (if not respectability) as well as to accumulate the nation's highest depression-era income.
As one observer noted:
Probably no fortune in America was built on a sturdier foundation of cooperation with organized crime and the Mafia than that of Moses Annenberg. A newspaper circulation man by trade and a gambler to boot, Moe Annenberg rose from poverty in the slums of South Side Chicago to accumulate the largest estimated individual income of any person in the nation—thanks to mob money…
Moe's "genius," in fact, was muscle. His roster of sluggers reads less like a publishing staff than a muster of public enemies. A typical Annenberg employee was
Frank McErlane
. Former Chicago journalist
George Murray
later described the Annenberg-McErlane relationship: "McErlane went on to become the most vicious killer of his time. Moe Annenberg went on to become father of the ambassador to the Court of St. James."
President Franklin D. Roosevelt's Department of Justice targeted Moe Annenberg for tax evasion, and he was assessed an $8,000,000 fine in 1939, the largest to that time. Annenberg was also sentenced to federal prison for two years, and died 39 days after his release in 1942. At that time his firm continued to own the Oriental Theater building, and did so at least until 1945.
Walter Annenberg, perhaps to expiate his father's sins, turned to philanthropy, donating great artworks to institutions (none in Milwaukee) after a career running Seventeen Magazine and TV Guide, which was turning him a $1,000,000 weekly profit in the 1970's. He also established the Annenberg School of Communications at the University of Pennsylvania. President Richard Nixon appointed him as Ambassador to the Court of St. James. To the end of his life Annenberg made regular purchases from Usinger's Sausage, being particularly fond of its Mortadella. "Sunnylands," his home in Rancho Mirage, California, is also known as the "Western White House." In June, 2015, Barack Obama made his fifth visit in two years to the compound, where he had met with the Chinese premier in February.
On Tap - Sponsored by Lakefront Brewery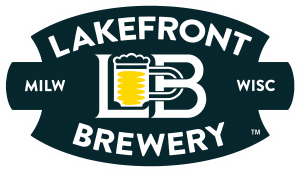 New Glarus Spotted Cow
 Bud Light
 Coors Light
 Lakefront Brewery Fixed Gear
 Lakefront Brewery Riverwest Stein
 Lefthand Brewery Milk Stout
 Miller Genuine Draft
 Miller High Life
 Miller Lite
 New Belgium Ranger
 New Glarus Moon Man
 Pabst Blue Ribbon
 Southern Tier Live
 Stella Artois
 Stella Artois Cidre
 Strongbow Cider
[Main Bar Only. Many other tap beers in Side Bar and Back Room]
Photo Gallery
The Verdict
Location: 2220 N. Farwell Ave., Milwaukee
Neighborhood: Lower East Side
Phone Number: (414)278-8770
Website: http://www.landmarklanes.com/
Facebook: https://www.facebook.com/landmarklanes
Twitter: https://twitter.com/landmark_lanes [Inactive]
Description: Cavernous basement getaway is an entertainment district of its own with three bars, 10 pool tables, 38 amusement machines and 16 bowling alleys. Fabulous mosaics in bathrooms.
Signature drink: Tap beer on discount.
Capacity: 249.
Restrooms: Women's, men's rooms. Check out those mosaics!
Year Established: "Since 1927"
Year Building Constructed: 1927
Estimated Annual Rent: Tavern: 24,200 s.f. @ $3.71/ s.f. = $89,782 / annum rent according to City Assessor estimates. Property is assessed at $816,900 for the 36,300-square-foot lot [$22.50/s.f.] and $1,387,100 for the 70,710-square-foot building for a total assessed valuation of $2,204,000. Taxes of $68,899.43 are paid in full.
Property: Bought by Oriental Building SPE in 2014 for $2,250,000 in non-arm's length transaction. Registered Agent of property owner is Tim Gokhman.
Owner: Landmark Bars, LLC. Steve Tuzhizkov [D.O.B. 08/30/1968] Agent and 100 percent owner.
Walk Score: 94 out of 100 "Walker's Paradise"
Transit Score: 53 out of 100, "Good Transit." Will get much better with arrival of the streetcar.
Games of Chance: 38 amusement machines should keep you busy.
Games of Skill: 16 bowling alleys, 10 pool tables.
Trade Name: Landmark Lanes
Aldermanic District: 3 Nik Kovac.
Police District: 1
Subdivision: Glidden and Lockwood's Addition.
Hours of Operation
| Is Open? | Day | Open | Close | Expected Customers | Age Restriction |
| --- | --- | --- | --- | --- | --- |
| True | Thu | 2:00PM | 2:00AM | 180 | 21+ |
| True | Fri | 12:00AM | 2:30AM | 250 | 21+ |
| True | Sat | 12:00AM | 2:30AM | 250 | 21+ |
| True | Sun | 12:00AM | 2:00AM | 100 | 21+ |
| True | Mon | 2:00PM | 2:00AM | 80 | 21+ |
| True | Tue | 2:00PM | 2:00AM | 150 | 21+ |
| True | Wed | 2:00PM | 2:00AM | 100 | 21+ |