Bar Exam
Jamo's, a 1950s Time Warp
A quiet corner bar of long vintage with velvet paintings of misty-eyed beauties, it's not easy to find.
//end headline wrapper ?>
Get a daily rundown of the top stories on Urban Milwaukee
This 1890 corner tavern has long operated on the Lower East Side, perhaps going back 125 years.
In February, 1933, Joseph Cassario, the owner of the place, which had been operating as a "Soft Drink Parlor," according to city records, decided to open a restaurant here instead. The city said, "fine," provided he provide a "proper grease trap for restaurant sink, also properly connect laundry tub to house drain," and also vent the pipe "that is now wasting on the basement floor, and which is contrary to the plumbing code." That seemed to be an awful lot of work for such a tiny place, so in September 1934, Alexander Gregorio took out a more honest permit with the Bureau of Building and Elevator Inspection, asking to occupy the first floor of 1800 N. Arlington Pl. as a "tavern."
According to the permit, the former occupancy of the building was "tavern." But we knew that all along. There were lots of "soft-drink" parlors operating during Prohibition that were actually serving the harder stuff.
At any rate, the Gregorio family held on to the place through many years and iterations. In 1943 Frank Gregorio underpinned part of the building with 8″ concrete walls, and changed the stairway to the second floor.
There was some work done in the building in the early 1950's, and this is where we imagine the current interior originates, although no permit for the work can be found. The tavern has a cut-out corner entrance, and a bright red door with little 1950's windows, surrounded by glass block. A canopy on the building dates to June 1954, and follows the aesthetic of the interior, which is notable for its quality, at least until you visit the bathroom, which apparently escaped the 1950's work.
In 1971 the existing board and batten siding was installed on the first floor, and aluminum siding on the remainder of the building. In 1976 Frank and Amando Gregorio (or Gregario, records differ) sold the place to Frank A. Tomasello for $50,000.
In 1980 a non-illuminated sign reading "Tomasello's" was removed from the place and replaced with new, non-illuminated letters 9″ high reading, "Nicky's."
In 1983 Tomasello leased the place to James O'Brien and Gary Schwartz who operated it as "OBG's" until the current owner, Jamison Goll, took over in 2002, removing the old sign and giving us the current "Jamo's" sign above the door. O'Brien and Schwartz had bought the building in 1995 from Rose Smukalla, paying $70,000 for it.
The bar is immediately before you when you enter the building. With only 900 square feet of space, there are only so many places you can fit one in such a small room. There are six swiveling, backed padded chairs lined up there, and you might as well grab one when you can. You can hang your coat on a rack by the door. To the west is a horizontal window that looks out onto quiet N. Arlington Pl., as this short street enters its final block before terminating at the Milwaukee River at E. Kane Pl. The window has a 1950's feel, with ribbed glass above and below creating an interesting effect as the sun sets on the Lower East Side. You'd expect a garish neon beer sign here, but Jamo's eschews such commercial vulgarisms, and relents only in the case of extreme irony.
Some bird feeders hang from the overgrown yews (overgrown for just this purpose) and they are visited by our avian friends on a regular basis. And why not? Despite its urban location, the Lower East Side benefits from great habitat for birds along Lake Michigan and the river, just two blocks northwest of here.
Before you take out your credit card and start barking out drink orders, take a look at the bar in front of you. "Cash Only!" reads a sign that shows The Man in Black, Johnny Cash, himself. The cash itself will be deposited in an old mechanical register, one of the many vintage touches here. Also above the bar is a "Gettelman Beer Draft Fresh" sign in lovely shape, and of about the vintage of the remodeled interior. The walls also feature faux Lannon stone, which was a very popular building material in the 1950's. When owner Goll bought the place in 2002, he and his workers cleaned the bricks meticulously, removing decades of nicotine. One brick remained uncleaned. Take a look and try to find it.
The wood paneling itself is dark and well-aged. This dates to when paneling had real wood components, and it has aged well. Humphrey Bogart, in a black and white photograph, is having a rough time as Sam in Casablanca. An amber-hued globe light hanging above makes the scene even more noir. The ceiling itself is paneled, with recessed lights. Twin clocks warn us that the house rules are "No Drinking Until After 5." Fortunately, it is always after 5 according to the dials of these timepieces.
For those who don't make it to the barstools in time (which is about five minutes after it opens), the tavern offers a number of booths with custom-made Formica tabletops supported on steel pedestals, with vinyl benches, which are are cozy and intimate. In the old days, you could imagine men taking women not their wives here for a quiet evening, at least until they got home.
The tavern has a good collection of bad art, of the velvet kind, along with other chefs d'oeuvres of the genre. Sultry damsels — even reclining nude ones — are your company, although there is a television mounted on the wall north of the window showing the latest sporting event if such sensuality makes you skittish. Matadors vanquishing bulls is a subgenre of bad art, and well represented here, along with sultry Mexican lasses. A bronze-like female nude held in the hand (of God?) is among the three-dimensional works here (she's a lamp), near a plaque showing a deer driving a car with two hunters strapped to the hood; perhaps a Wisconsin work from the '50s. A preserved swordfish has pretty much all of one wall to itself.
Your fellow customers tend to be neighbors (who else can find the place!) who often have connections to the service industry. This is a conversational bar, and the bartenders, including the owner, tend to be good talkers and attentive to current events and trends.
The place is quiet, as is a necessity when a tavern is smack-dab in the middle of a residential area. Occasionally there is activity in the secluded garden in the rear of what is actually a rather large lot for the area.
The bar was also the scene of an unsolved art crime, which is the bad art equivalent of what happened to the Rembrandt and other masterpieces at the Isabella Stewart Gardiner museum.
One night a couple years ago, the bartender noticed some strange faces on a very busy night. They seemed to be congregating in the small back room playing pinball. These characters returned another night, and acted a little bit strangely, but these things happen all the time in busy taverns. It wasn't until later that the staff noticed a blank space on a wall. This had been the location of the tavern's prize piece of art — "The Prince of Peace" by Harry Anderson, painted 1961 — a magnificent reproduction of a giant Jesus knocking on the door of the United Nations Building while traffic whirred through his ephemeral feet on a sultry day. [Some sinners have called the painting "The Attack of the 500-Foot Jesus."]
It required special tools to remove this artwork, and the guess is that the criminals scoped out the territory on the first visit, and brought the tools on their (hopefully) last visit. The hole in the wall is still evident, just as the empty frame of the Rembrandt remains in place at the museum in Boston. Sure, you can buy a reproduction for $48 at Church Supply Warehouse, and Isabella Stewart Gardiner can put up a gliclee print of the Rembrandt, but it just isn't the same without the original. And, in a place like Jamo's originality is everything, even when it comes to the reproductions.
On Tap - Sponsored by Lakefront Brewery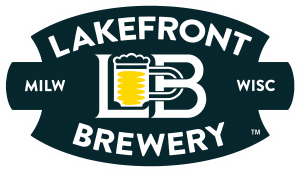 Stella Artois Cidre
 Bitburger
 Guinness Stout
 Huyghe Brewery Delirium Tremens
 Lakefront Brewery Riverwest Stein
 Newcastle Ale
 Peroni
Photo Gallery
The Verdict
Location: 1800 N. Arlington Pl., Milwaukee
Neighborhood: Lower East Side
Phone Number: 414-276-7101
Website: None found
Twitter: None found
Description: Quiet corner bar of long vintage maintains air of seclusion. This is where that scoundrel great-uncle of yours took his girlfriends in the '50's while dear aunty waited for him to come home to his burnt roast. Evokes another era, when class was modestly evoked, yet polished. It's a world where where velvet, not lowly cotton, is the artist's canvas, and misty-eyed beauties gaze at us through beads of colored light.
Signature drink: Shot of Jamo would be suitable.
Capacity: 25.
Restrooms: Women's, men's rooms.
Year Established: 2002
Year Building Constructed: 1890
Estimated Annual Rent: Tavern: 900 s.f. @ $23.62/ s.f. = $21,258.00 / annum rent according to City Assessor estimates. Property is assessed at $79,300 for the 3,170-square-foot lot [$25/s.f.] and $200,700 for the 3,170-square-foot building for a total assessed valuation of $280,000. Taxes of $7,748.50 are paid in full. Operator owns building through holding corporation.
Property: Bought by JGM Live LLC in April, 2002 for $290,000.
Owner: Jamohead, LLC. Jamison H. Goll [D.O.B. 03/25/1965] Agent and 100% owner.
Walk Score: 91 out of 100 "Walker's Paradise"
Transit Score: 56 out of 100, "Good Transit."
Games of Chance: None.
Games of Skill: Two, including Power Player 365.
Trade Name: Jamo's
Aldermanic District: 3 Nik Kovac.
Police District: 1
Subdivision: None.
Hours of Operation
| Is Open? | Day | Open | Close | Expected Customers | Age Restriction |
| --- | --- | --- | --- | --- | --- |
| True | Sun | 12:00AM | 2:00AM | 50 | None |
| True | Mon | 3:00PM | 2:00AM | 50 | None |
| True | Tue | 3:00PM | 2:00AM | 50 | None |
| True | Wed | 3:00PM | 2:00AM | 50 | None |
| True | Thu | 3:00PM | 2:00AM | 50 | None |
| True | Fri | 3:00PM | 2:30AM | 100 | None |
| True | Sat | 2:00PM | 2:30AM | 100 | None |
If you think stories like this are important, become a member of Urban Milwaukee and help support real, independent journalism. Plus you get some cool added benefits.