Bar Exam
The Raunchy Prior Life of Finks
The upscale Humboldt Ave. bar was anything but for its first 100 years or so.
//end headline wrapper ?>
Get a daily rundown of the top stories on Urban Milwaukee
When a permit was issued to renovate this old dump in January 2001, it was clear proof that the millennium had arrived at the south end of the Humboldt Bridge. Who would have imagined that this little shack would be a survivor amidst the five-story condos of the riverside?
What we now know as Finks was, in 1977, "the worst building in the area," the assessor wrote in a report. The "area" was the Lower East Side, north of Brady St., and it was not exactly a gem in those days. Today it is one of the best neighborhoods in the city, thanks in part to Finks, which some call "Bel Air Cantina's waiting room." It is that too, being right across the street from the riverfront Mexican restaurant to the north, and under the same ownership. Scott Johnson and Leslie Montemurro had sent customers across the street to wait at what had been Red Room. When that place closed, they stepped in and leased it, later buying the building and fixtures.
This old 20′ x 55′ cottage-like structure has stood at the southwest intersection of what was once N. Water and N. Racine streets since at least 1894, and has been a tavern ever since an early run as a tinsmith's shop. Its original address was 1575 N. Racine St. This location at the end of a bridge might have called for a grand building, but that was not the case here. The neighborhood could not support grandeur, but it could support small taverns by the score, including little frame ones tucked into hillsides. Until the 21st century, this tavern's history was largely downhill. Its physical location where N. Humboldt Ave. gets ready to cross the river and assume its dignity as a Boulevard, has always been so.
The cliff above limited the size of the building to a mere 20 foot width. Just two blocks to the north, on high, level ground, Pabst and Schlitz both built far more noble taverns, but this place had to compromise due to a topographically challenging site. Proximity to the river, the air reeking with the effluvia of the tanneries, was also not a draw back then.
But it was a densely populated neighborhood, with houses packed tightly together amidst the stables and saddlemakers, so there was a resident customer base. If it ever served as a "destination bar" previous to this century, it would have been for folks looking for illicit pleasures. For a long time, north of Brady was shady.
The city says the place was built in 1900, but this is a default year entered for old buildings of unknown vintage. The structure appears on maps from 1894, and it enters the historical record in 1924, during Prohibition, when Tony Piano (love that name) took out a permit to underpin the old building with 10″ blocks. This was a sign that the place was already old, its original wood foundation rotted. The "house" was on a jack and ready for footings in September, and the job was complete by October, and finally approved by the inspector. Finks now had a basement.
Piano, who also had a bar further down N. Water St., at the intersection of E. Pleasant St., rented this place in 1934 to Frank Listwan, who later opened a joint on Brady called Listwan's which we now know as Malone's.
In a 1934 occupancy certificate, Piano admitted that the "House" that he underpinned in 1924 had originally been a tavern, and would continue to be used as a tavern. Except for a few periods when the place was empty, it has been such to this day.
So, let's go in for a moment to contemplate the many changes that this little structure (and the surrounding neighborhood)  have endured over the years.
The 2001 remodeling by Scott Genke for Julia LaLoggia's Redroom was a gut rehab. A new oak floor was installed, new windows cut in, $9,000 was spent on wiring, and the building was partially sheathed in glimmering (now patinating) copper. Most impressive, to my tastes, was a bartop of little ceramic dots. I wondered at the time if they would endure, or get chipped, or look a little crusty over time, but today they are as beautiful, intact and sanitary as the day they were installed.
The bar had been seated by elegant, Italian-made fixed, backed, wooden stools that were far more elegant than they were comfortable, but those are now gone, replaced with some 13 nice, cushioned, backed, swiveling numbers. Function over form. Underfoot is that nice oak floor, which unfortunately had been finished with polyurethane, now worn thin. Let us hope it will be refinished with a penetrating oil like Watco, so this indignity will not be repeated. It looks so patchy. In the front room, with its view of the bridge, a sturdy table is bolted to the floor, as is its top of reclaimed wood. It has six seats, and there are two window tables nearby to enjoy the view.
For reasons unexplained there are ferns hanging between the vintage, mixed, light fixtures pendant above the bar. I could not tell if they were live ferns, but they're unlikely to be so for long in that location without some tending. There are three flatscreen televisions in the tavern, often broadcasting re-runs of old-enough-to-be-ironic television shows. You will also find a bank of pinball machines in the rear room. Finks is fabled for its pinball. A wall-sized mural of the Northwoods is across from the pinball action, with a seating area. A pole that arises through the middle of the room runs through a table there. The pole is filled with stickers, including those from Comet, Bel Air, Central Waters Brewing, Bang Bang, and God Save the Flat Top. Turntables and DJ equipment stand ready to spin vinyl.
The booze menu includes "Craft Cocktails" like Tuscan Leather ($9), Versace Versace (it killed me at $10) and "Classic Cocktails" just as fancy and aggessively priced as the craft ones.
Your fellow drinkers include a good contingent from the neighborhood, which is getting upscale-y. Bicyclists favor the place, and you can see their fixies tied up to the iron railing outside the building in season, which is all year long.
The intersection is vibrant and active, with only the long-vacant Tasting Room as a missing piece. For decades, the lot across the street to the east was either a gas station or a vacant Superfund site. It now has condos and a restaurant. To the north, the only thing on the river was the little, lovely, City Ward Yard building that has since been incorporated into Bel Air. The Highbridge and Riverbridge condo sites were vacant, vagrant lots until the late 1990's.
A Walk Through History
This neighborhood was the pits for a long time, and its proximity to the then-stinking river made such high-ground places like the Schlitz and Pabst bars up the hill seem swank indeed in the early days. In 1935 Piano, the owner, sheathed the building in asbestos siding, which covered the place, but did little for the aesthetics of the neighborhood. In 1961 a Blatz sign announced that this was "Al Hauke's." Al put in wood paneling in 1963. Wood paneling might have been structural in this old hole.
By 1977 the building was vacant, after
Erv Hauke
's license expired. A new license was issued to
Howard P. Davis
, and the place opened as "D's on Humboldt," with a Pabst sign out front.
A crew from Fein Bros. installed a kitchen in the small building in 1980. It was to remain for the next two decades.
In 1982, J. L. Marx Corp. opened it as Jacqueline's, with a capacity of 25, down from the previous 50. The clientele rarely reached that number, so no prob.
In 1993 the place was called "Baldy's," with a capacity of 65, and then it became Mama Roux, in 1994. Mama Roux was a sort of Cajun Gay bar, and it limped along, and nobody rouxed the day it disappeared. In 1996 the inspector noted the perilous state of the retaining wall in the rear of the building. It finally was removed in 2014, with the demolition workers barely cheating gravity itself. After being vacant for a year and a half, the joint was bought by Laloggia in 2001, and the tavern takes its present shape, if not present ownership, with a capacity of 72, now upped to 80.
Today, the clientele is often bicycle motivated, although the place is no longer the nerve center of Flavor Cycle that it once was. However, this is not the forum for bi-pedal politics, so we shall move on.
Visitors from another era would not recognize the events here that today's customers have come to expect. Visitors from another era did not go to taverns that had shedules of events and drink menus printed up, either. We are, indeed, in a new age.
Few were the tannery workers who would have been enticed by "The Yacht Club: Soft Rock, Hard Drinks" featured every Monday this Summer.
In the era when the Blatz and Pabst signs shone above the door, customers would not have expected 8 different tap and 90 different bottled beers to be served inside.
Nor did the saloon bill itself as "a heritage tavern focused on craft beer, specialty cocktails, and esoteric spirits" in those days.
Those old tannin-stained workers likely would not have flocked to TIKI Tuesdays, and its Polynesian delights.
Why, is there nothing about this old working class tavern that would summon the ghosts of yesteryear?
Indeed there is. You are invited to "Milwaukee Crap Beer Week," June 21-27, to revisit the Blue Ribbon High Life of What Made Milwaukee Famous. That's looking back with a laugh.
On Tap - Sponsored by Lakefront Brewery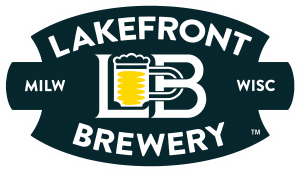 Evil Tin Mission Gose [Brooklyn]
Hoppin Frog Barrel Aged Boris [Akron
Lagunitas Gnarlyine [California]
Lakefront Riverwest Stein
New Glarus Scream
New Glarus Spotted Cow
Ohio]
Three Floyds Lord Rear Admiral [Indiana]
Founders Nitro Oatmeal Stout [Michigan]
Photo Gallery
The Verdict
Location: 1875 N. Humboldt Ave.
Neighborhood: Lower East Side
Phone Number: (414) 226-5882
Website: http://finksmke.com/
Facebook: FACEBOOK.COM/FINKSMKE
Twitter: @FinksMKE
Description: This is a small frame building at a busy intersection, yet it shows how much punch can be packed into a 20 foot by 55 foot space. This is also a good example of how an old building was saved due to its small lot and good location. The copper sheathing on the outside is a nice, simple touch, as is its regularly paced fenestration. Now let's get to work on that potential beer garden out back.
Signature drink: The Monthly Tap Takeover should keep you coming back to sample beers you might otherwise not have met. Same goes for the customers.
Capacity: Has ranged over the years from 50 to 25 to 60 to 72 and is now at 80, all without growing by a single square foot.
Restrooms: Women's, men's rooms date to this century, a rarity in such an old place. God Bless gentrification!
Year Established: 2012 as Finks. Had been Red Room from 2001 after building had been vacant for over a couple of years. Before that, Mama Roux [1994-1997], Baldy's [1993], Jacquelyn's [1982], D's on Humboldt [1980-82], Hauke's, [1946-197?], Listwan's [1934-46?], and many other names before that.
Year Building Constructed: Old frame tavern appears in map of 1894.
Estimated Annual Rent: Tavern: 1,100 s.f. @ $24.55 / s.f. = $27,001 / annum rent according to City Assessor estimates. Property is assessed at $67,900 for the 2,950-square-foot lot [$23.00 /s.f.] and $128,100 for the 1,100-square-foot building for a total assessed valuation of $196,000, up from $167,000 in 2014. Taxes of $5,092.40 are current on the installment plan. Operator owns building, bought in September 2014 for $250,000.
Walk Score: 89 out of 100, "Very Walkable." Better score merited due to recent development in area, proximity to shopping and Brady Street. Walkscore doesn't like rivers, it seems.
Transit Score: 57 out of 100, "Good Transit." I should say so.Bus stops at intersection.
Games of Chance: 5 pinball machines.
Games of Skill: None
Trade Name : Fink's
Aldermanic District 3: Ald. Nik Kovac

Police District: 1
Hours of Operation
Is Open?
Day
Open
Close
Expected Customers
Age Restriction
True
Sun
2:00PM
2:00AM
50
True
Mon
4:00PM
2:00AM
50
True
Tue
4:00PM
2:00AM
90
True
Wed
4:00PM
2:00AM
90
True
Thu
4:00PM
2:00AM
100
True
Fri
4:00PM
2:30AM
150
True
Sat
2:00PM
2:30AM
150
If you think stories like this are important, become a member of Urban Milwaukee and help support real, independent journalism. Plus you get some cool added benefits, all detailed here.