Bar Exam
Riverwest Public House, a People's Paradise
It's also where you sign up for the Riverwest 24 bike race on May 1st, so get ready to wait in line.
//end headline wrapper ?>
Get a daily rundown of the top stories on Urban Milwaukee
In late 2010, probably after downing a couple, a group of neighborhood activists decided that what the ethanol-powered and tavern-wealthy Riverwest neighborhood needed was — get this — another bar. This was not to be an ordinary tavern, but a community one, organized along cooperative principles, customer-owned and employee-managed. Not only that, but the Riverwest Public House had a mission of "Building Community One Drink at a Time."
The activists were on to something. In this particular community, built one drink after another for 13 decades, a bar was certain to be a moneymaker. Profits would fund future non-alcoholic co-op development in the neighborhood.
Four years into its run, the Public House is a neighborhood fixture on E. Locust St., a bustling two-lane thoroughfare. If city planners had had their way in the 1970s the building and others on the south side of the street would have been bulldozed for a widened road, as had happened west of N. Holton St., to the community's great detriment. The residents successfully fought the proposal, saving their neighborhood's vital commercial core and planting the seeds for over a generation of neighborhood activists.
Not long after the bar opened, the vacant lot to the east known as "People's Park" became the focal point of the "Occupy Riverwest" movement. There, a tent city housed dozens of customers. The Recall Walker movement also found a home at the bar, as signs in its windows attested.
The tavern maintains a busy calendar of special events, numbering a full dozen in the month of April. They included a Transit Union Fundraiser, Theology on Tap meeting, and a Drunk Spelling Bee in the 1,800 square foot space.
Regular events include Monday Karaoke, Tuesday is LGBT night with a drag show and bingo hosted by Dora Diamond, and Wednesday Trivia night is sponsored by Lakefront Brewery. The place is true to its diversity creds.
The tavern is on the ground floor of a two-story brick building constructed in 1921, during Prohibition. The ice cream shop / candy store / soft drink parlor — whatever you want to call it — had no bathrooms on the first floor. Men went down to the basement, and women ascended the stairs to the second floor when nature called.
This state of affairs persisted as long as Prohibition did, but with repeal in 1934 came some changes. In their Certificate of Occupancy application that year, owners Josephine and Julius Brzoskowski fessed up that the space had always been a tavern. On the application, the front half of the tavern was listed as a "Barroom," and the rear half was a room for "Dancing & Cards." [Today, the rear room includes a stage.]
The Brzoskowskis, who lived upstairs, also took out a building permit for "Ladies and Gents toilet rooms" to be located on the first floor, where they remain today. Josephine no longer had to encounter women patrons climbing up the stairs at all hours, and Joseph could have a nice toilet all to himself in the basement, away from the guys.
"Ladies" and "Gents" are antiquated terms in the lexicon of Riverwest cooperators, and the bathrooms, which remain quite original, have been renamed, if not re-plumbed. The women's room now has a new sign on the door reading "SIT," while the men's room sign now reads "SIT / STAND." This helps to satisfy the call for gender-neutral toilet facilities — a call that resonated first in this neighborhood. If this trend spreads to the rest of the city, you know who to blame.
Then there are the various signs in the tavern, we mustn't leave them out.
"YES" reads a sign encouraging:
Spirited Debate
Diversity of Opinion
Community Organizing
Building Community
"NO" reads a sign discouraging:
Violent Words (Sexist, Racist, Homophobic, Transphobic)
Violent Actions
Open or Concealed Weapons
Sloppy Drunkenness
Other signs announce, "Committed 2 Unity," "Don't Mourn, Organize!" and "Fight the Power." A sculpted clenched fist in a corner above the toilets, one of the few new features here, emphasizes the power struggle going on in the troubled world beyond the barstools.
Customers sit at 15 or so backed, padded, swiveling stools along a long, formica bar that spans front and rear rooms on the east wall. Behind the bar is an older back bar of wood that may date to the tavern's first days. Atop it are 38 bottles of beer, each of a different brand, and each likely to be found in the sticker-covered coolers below. Ah yes, stickers are plentiful here, and include "Recall Walker," "Lakefront Brewery," "Share the Road with Bicycles," "Riverwest 24" and "
Milwaukee Courier Company
." A few houseplants framed by peculiar oval windows apparently had a rough winter, but they add some green to the environment.
Six pendant lights with Steampunk aspirations cast the bar in a bronze glow, while old radiators clank away and a pot of water heats for a customer's Rishi Tea. You can buy a local pizza for $9, or enjoy a cup of Just Coffee's Riverwest Blend. A menu announces that "we also have an assortment of chips and snacks."
There are red-paneled walls, and wide older wooden cove molding and rather high ceilings that have never been disfigured by a drop ceiling. These features quite possibly date to the installation of the bathrooms in 1934. Two older looking ceiling fans are in fact rather new reproductions, but fit in nicely. Further ventilation is provided by an "18 inch self-cooled ventilating fan" manufactured by "ILG Electric Ventilating Fan Co. Chicago, Ill. U.S.A.," which appears original to the building, and is located on its northwest corner alongside a wall for artists' work.
Directly below the fan is a box of Playboy condoms, free for the taking, the trademarked bunny logo unmistakable.
Isn't offering Playboy brand condoms rather sexist? Are there no gender-neutral condoms available in the marketplace? Could we please form a committee to discuss this at the next owners' meeting?
A green wall telephone with a dial face is a technological remnant and sits alongside the bar, near a window that was largely covered up in a 1963 remodeling that also reduced the size of the original 143 square foot plate glass storefront with 37 square foot prism glass above, all sheathed in copper. What remains today are much smaller windows about 5 feet above sidewalk level surrounded by black painted wood. It truly ruins the character of what had been a much more pleasing facade, and doesn't do much for an otherwise quite fetching and historically intact interior.
Two side windows have also been disfigured by plywood into ugly ovals in the remodeling.  Perhaps the co-op management would consider reinvesting some of the profits into the building. However, the co-op does not own the real estate here, but is forced to pay rent to a capitalist for the privilege of occupying the place. Please, somebody, remodel this place, for the black wooden windows are quite horrible.
And then there is the matter of the three pinball machines in the tavern. "Independence Day," "Terminator 2," and "Dracula." These are all based on violent, Hollywood commercial films designed to dull and poison the minds of the proletariat.
Why doesn't some local designer come up with more appropriate pinball games freed from Capitalist cant? Lenin's "Left-Wing Childishness and the Petty-Bourgeois Mentality; part III" [1918] could provide for some exciting instructional pinball action. Players could win points in the "working-class political struggle for the overthrow of the rule of the exploiters," as Lenin put it.

And who can deny that Mao's Great Leap Forward and Cultural Revolution offer many opportunities for a pinball game, with bonus points for destroying the institutions of the corrupt elite?
May Day Special Here
On the tavern's calendar, the month of May is most noteworthy, and no date of greater significance than May 1st — "May Day," the great holiday of the people, or, "International Workers' Day," if you will. It also kicks off the most anticipated event in the neighborhood's calendar — one still three months away.
Events begin Thursday, April 30th with the monthly Group Bike Ride sponsored by MKEBKE, which starts (7 p.m.) and ends at
Garden Park
next door.
The ride is followed by an outdoor movie screening at 10 p.m. of "Aftermass: Bicycling in a Post-Critical Mass Portland."
The evening ends with overnight outdoor camping in the park, reviving the Occupy Riverwest days. The park will host hundreds of revelers — probably more than it can handle, if history is a lesson.
But the sleepover is for a reason — in order to register for the Riverwest 24 bike race (July 24-25th), you've got to be at the Public House May 1st at 3 p.m. with 24 bucks in your mitts or you will not be among the participants. Last year folks who arrived at 5 a.m. (a full ten hours early) were told they were too late to get tickets.
Plan to spend the night sleeping in the park, and the day drinking on the street if you want to be in the Riverwest 24. Sleeping in the park — drinking in the street — it's a way of life in Riverwest. Outdoor bar opens 8 a.m.
Memberships Available
We're still waiting for the day when the cooperative frenzy overtakes the entire economy west of the river, but with three co-ops in the neighborhood (the Public House, People's Books and the Riverwest Food Co-op) the movement here ranks Milwaukee as among the top cooperative cities in the country. The Public House itself is one of just two coop bars in the nation.
The Riverwest Cooperative Alliance, of which the three are members, continues to seek opportunities to convert traditional businesses to the co-op model. (Bonus to current owners: no capital gains tax on sale of business to employees.) Today, you too can become a member of the bar in good standing, for a $40 annual fee ($200 lifetime). Membership in the Riverwest Public House entitles you to discounts on drinks and a vote in the organization's affairs, plus the onerous obligation to bring a covered dish to the monthly potluck members meeting.
Riverwest Anthem
[Words by Michael Horne]
We've got lots of places
For discovering
Alcoholics —
Some recovering —
Here along the streets of Riverwest
We've got Vegan Bicyclists
Potheads too
Even got a place for folks like you
Here on the lovely streets of Riverwest.
(Refrain)
Riverwest! You're the best.
You're the friendly place I turn to
When I lay my head to rest
From Burleigh to the Reservoir
From Holton to the River's Door
My neighborhood forever more
Forever Riverwest!
On Tap - Sponsored by Lakefront Brewery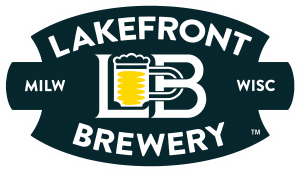 Fantasy Factory Lady Luck Irish Red
Schlitz
Sprecher Hefeweisse
Stella Artois Cidre
Tyranena Bitter Woman IPA
Wisconsin Brewing Co. Brown and Robust Porter
Lakefront Brewery Riverwest Stein
Photo Gallery
The Verdict
Location: 815 E. Locust St.
Neighborhood: Riverwest
Phone number: 414-562-9472
Twitter: https://twitter.com/rwpublichouse
Description: Longtime neighborhood tavern transformed into one of two cooperative-owned taverns in United States. Popular location with neighbors and activists, registration point for annual Riverwest 24 bicycle race.
Food: Local Pizza, snacks chips, weekend brunch from neighborhood food co-op.
Signature Drink: Lakefront Brewery Riverwest Stein Beer.
Capacity: 80 in 1,800 square foot tavern built in 1921.
Restrooms: Women's, men's rooms. Relocated to first floor from second floor and basement, respectively, in 1934.
Year Established: As cooperative, 2010. Past names include "Mitchell Tap," [pre-1961], "Riverside Tap," [1961-1977], "Golden Nugget" [1977-1995+] Former beer signs included Kingsbury, Schlitz, Heileman's Old Style, Pabst, Blatz.
Year Building Constructed: Brick building constructed 1921.
Estimated Annual Rent: Tavern: 1,800 s.f. @ $8.82 / s.f. = $18,000 / annum rent according to City Assessor estimates. Property is assessed at $8,800 for the 2,919 square foot lot [$3.01/s.f.] and $203,200 for the 4,260 sq. ft. buildings for a total assessed valuation of $212,000. Taxes are $8,832.01 and are paid in full. Operator rents building from longtime owner who bought it for $98,000 in 1995.
Walk Score: 85 out of 100, "Very Walkable." Neighborhood is seeing increasing number of places to walk to.
Transit Score 54 out of 100, "Good Transit".
Games of Chance: Three Hollywood-themed (the horror) pinball machines.
Games of Skill: None
Aldermanic District: 3rd Nik Kovac
Police District: 5
Food District: 5
Hours of Operation
| | | | | | |
| --- | --- | --- | --- | --- | --- |
| Is Open? | Day | Open | Close | Expected Customers | Age Restriction |
| True | Sun | 10:00AM | 2:00AM | 25 | None |
| True | Mon | 12:00AM | 2:00AM | 20 | None |
| True | Tue | 12:00AM | 2:00AM | 20 | None |
| True | Wed | 12:00AM | 2:00AM | 20 | None |
| True | Thu | 12:00AM | 2:00AM | 25 | None |
| True | Fri | 12:00AM | 2:30AM | 40 | None |
| True | Sat | 10:00AM | 2:30AM | 40 | None |
If you think stories like this are important, become a member of Urban Milwaukee and help support real, independent journalism. Plus you get some cool added benefits.