Bar Exam
Simple Pleasures of The Newport
On the plainer, north side of Bay View, its a classic, unpretentious neighborhood bar.
//end headline wrapper ?>
Get a daily rundown of the top stories on Urban Milwaukee
The Newport, (a.k.a. Franky's Newport) is a 1,266 square foot tavern with a walkaround bar right in the center of the room. This layout makes for comfortable socializing in the corner building. A stained glass panel hanging on a wall reads, "The Newport" in fancy script. Interior neon signs repeat the message. The bar has an ATM (they like cash here, but take credit cards), five gaming machines and strategically mounted television sets; one with an American flag flying from it.
There is also a nut and candy dispenser (25 cents a turn) and — well isn't this a marvel — a functioning cigarette machine that even sells Newports, wouldn't you know? Ten bucks a pack. You can smoke them on the patio on the west side of the building.
There is a wall-mounted CD jukebox, and a big Old Style sign resting on top of it. A neon Pabst Blue Ribbon Beer sign within a shamrock is ready for St. Patrick's Day, while a more conventional one is on a panelled wall. There are two other Pabst signs. We get the message. Beer specials are listed on a Budweiser chalkboard. Newport shirts are offered for sale. A Power Putt game will help you with your golf swing.
A tavern window is etched with "Lakefront Brewery" and "Hacker-Pschorr" logos along with the tavern's name. There are two pizza ovens on a shelf, and three tables with four seats each. The circular bar has 28 swivelling, padded, backed stools arrayed around its perimeter.
The building dates to 1918, which is rather late for the neighborhood of Bay View, and appears to have replaced a pre-existing building that shows on a map from 1894.
In May, 1931, Joseph Partl operated a "soft drink parlor on first floor." This was a city full of soft drink parlors during Prohibition, when the sale of alcohol was illegal.
Old Joe Partl can no longer speak for himself about whether he was selling stiff — not soft — drinks, but he wasted no time applying for a certificate of occupancy as a tavern in 1934. The former use of the building? "Tavern."
We've seen that before.
In 1939 Partl underpinned the building with 12 inch concrete blocks. It seems many Milwaukee taverns were constructed from the top down, with the foundations being afterthoughts.
In 1947 Frank Partl remodeled the front of the tavern and added Thermopane windows. The Partl family kept at the business, which was called "Partl's;" in 1972 it was considered a legal non-conforming use. In 1974 Lumaside Steel Siding was added to the building in "Avocado (Surf Green)" hue.
By 1975 the freshened, surf-green building was operated by Edward Pierce and G. Ratajewski, who lowered the ceiling and gave the place the name "Newport." In 1978 the men's room was enlarged, and a new ladies room was installed. The men's room offers hand-drying choices — you can use paper towels, or the wall-mounted warm-air dryer that probably dates to 1978. Works like a charm.
By 1990 the building and business was owned by Corne Hanssen, and the tavern had a capacity of 25. That number was increased to 80 in 1991.
The customers, who rarely number 80, are largely drawn from the neighborhood, which is the North Side of Bay View. It is a notably friendly environment, with a wide range of ages represented among the customers.
This is a somewhat isolated stretch of land. To the northeast is a large 5 acre lot that for years was the National Guard Armory. For a decade or so it has been vacant and awaiting redevelopment. Beyond the barren lot you can see traffic streaming over the Hoan Bridge. But the overall feeling is of being on the edge of nowhere. Turn around, and we see the more familiar Bay View of small houses on tight lots, like this one, of only 2,500 square feet.
This is also a popular spot for letter carriers (like Corne Hanssen) to have one after their shift is through, and you are almost certain to encounter the blue collar intellectuals who combine skilled trade jobs with vast intellectual curiosity. Tuesdays are Donut Days, where the tasty treats are free. The place is clean and orderly; the most notable feature is a mural on a wall featuring a bunch of people at the bar. It is a little over 10 years old, and gives the place a little life even if there is nobody in the joint. One of the people in the mural is former owner Sheila Firari, who commissioned the work. (Firari now owns Central Greens urban nursery in Milwaukee.)
There are two bicycle parking spots outside. Your beers run from $1.75 for a 7 ounce Miller to $5.50 for a Hacker Pschorr. A single mixer will run you $3, while a double is double that. The bar also has some not-too-usual selections, like Blonde Guinness, a Boulder Beer Chocolate Porter with a pronounced cocoa flavor and Milwaukee Brewing Company's Outboard beer. Altogether, there are 44 different beers available. Certainly you have time for a couple of them. If you are in the mood for a no-frill, perfectly chill getaway, this is the place for you.
On Tap - Sponsored by Lakefront Brewery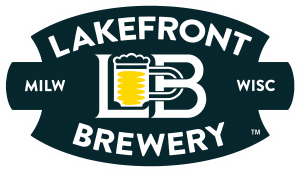 3 Sheeps
Guinness
Lakefront Riverwest Stein
Miller High Life
New Glarus Spotted Cow
Schlitz
Miller Lite
Photo Gallery
The Rundown
Location: 939 E. Conway St.
Neighborhood: Bay View
Subdivision: Milwaukee Iron Company's Addition. Now, that's a subdivision name for you.
Phone number: 414-486-1768
Website: None
Description: Old soft drink parlor still sells beer after decades in business. A neighborhood spot at the north end of Bay View, a legal, non-conforming use in a residential district of modest homes.
Food: It has two pizza ovens. Tuesday is Donut Day.
Signature Drink: Tap beer.
Capacity: 80 in 1,266 square foot tavern.
Restrooms: Women's, men's rooms. Men's room expanded, and women's room created in 1978, when Bay View was still quite isolated from the remainder of civilization. The natives have been catching up nicely since then.
Year Established: Soft Drink parlor in 1931, tavern ever since end of Prohibition. Frank Creed has owned the place for about the past 10 years.
Year Building Constructed:1918. Alterations in 1947, 1978, early 1990s.
Estimated Annual Rent: $16,901 according to assessor's calculations. Property is assessed at $240,000; operator owns building, bought in 2005 for $168,000.
Walk Score: 82 out of 100, "Very Walkable." Most errands can be accomplished on foot. To the northeast is nothing, and a lot of it, but densely packed Bay View is in all other directions.
Transit Score 40 out of 100, "Some Transit." Things could be so much better if they ran a bus over the Hoan Bridge.
Games of Chance: 5.
Games of Skill: None.
Aldermanic District: 14th, T. Anthony "Tony" Zielinski.
Hours of Operation
| | | | | | |
| --- | --- | --- | --- | --- | --- |
| Is Open? | Day | Open | Close | Expected Customers | Age Restriction |
| True | Sun | 11:30AM | 2:00AM | 50 | |
| True | Mon | 11:30AM | 2:00AM | 50 | |
| True | Tue | 11:30AM | 2:00AM | 50 | |
| True | Wed | 11:30AM | 2:00AM | 50 | |
| True | Thu | 11:30AM | 2:00AM | 50 | |
| True | Fri | 11:30AM | 2:30AM | 60 | |
| True | Sat | 11:30AM | 2:30AM | 60 | |
If you think stories like this are important, become a member of Urban Milwaukee and help support real, independent journalism. Plus you get some cool added benefits, all detailed here.