Taverns
The Limited Charms of the UWM Gasthaus
Other than the beer selection, it's a drab, deflating place. The good news it will soon be replaced.
//end headline wrapper ?>
Get a daily rundown of the top stories on Urban Milwaukee
This large subterranean tavern is located in the basement of the University of Wisconsin-Milwaukee Union and generates about $750,000 in annual revenue, with a return of nearly 10 percent. This is not bad for a featureless facility that operates according to an academic calendar, but plans for the renovation (see renderings below) of the UWM Union call for a more prominent location for the tavern.
The best thing you can say about the place, with its capacity of over 300, is that it is unlikely to be crowded. That, and it has an excellent selection of craft beers. The place could use the renovation, whose plan anticipates moving it to a first floor location where it can open onto Speights Plaza and really spread its wings.
The Gasthaus has none of the charm of its Madison campus counterpart, the Rathskeller, which had a head-start of decades and the advantage of a pleasant lakeside location, not to mention a homier design and atmosphere.
But the Gasthaus has seen happier days, and was nearly intimate during the early days of its existence in the brutalist-style union building, an architectural style we recently discussed here. Now the campus bar has the look of a roadside food mall — or that of a prosperous suburban high school cafeteria that decided to hold a kegger.
Beers here are not cheap, or discounted for that matter. If you are looking for specials of canned Pabst, it's best to look off-campus. But the selection is impressive, and extensive, with 12 tap beer selections, nearly all of it the good stuff. But they will run you around $4 or more.
There is no beer list to guide the visitor, and the chalkboard announcing beers is somewhat out-of-date. The line  of bottled beers on display above the bar likewise does not conform entirely to that which is available. Some lonely wine glasses on the bar look as if they have not been filled in ages. There is no wine list to be seen, either, but hey — this is not the University of California — Davis union.
While you decide upon your beer, take a look around the room The walls are filled with projected television images from sports and other college-friendly stations. "Seinfeld" and "Friends" re-runs (from when the students were still watching Sesame Street) run alongside sports shows. One screen shows an on-line trivia game, with perhaps a few visitors playing.
The bar has an electronic dart machine, a couple of video games (Madden Football, Maximum Force) while there is a $1 foosball table beside a $1 pool table.
Just steps away is a room filled with regulation sized pool tables and a bowling alley, but that venue, sadly, is dry. All are open to the public.
The decor is minimalist, partly to accommodate the projected television screens, but there is still enough room here for a Budweiser clock, a Guinness mirror and plenty of Miller signs. Other than that, the effect is quite spare.
The bar is located rather toward the rear of the room, but not set off sufficiently to provide any sense of intimacy. All about are dozens of booths and laminated tables, serviced with wooden chairs, set upon a beige and green tiled floor with accents of wood (tables and floors).
The bar is also a restaurant, of the deep-fried sort, and each table boasts a roll of paper towels for the necessary greasy cleanup. Industrial-sized dispensers serve the condiment needs of the cuisine.
There is an acoustic tile drop ceiling covering much of the upper reaches of the place, and good thing indeed, since the reinforced concrete structure is acoustically hard otherwise. The bathrooms are located beyond the confines of the bar and are shared with other occupants of the basement.
Seasonal decorations are frugally created out of old receipts strung together on a line, with holiday greetings written upon them. These are decidedly not the products of the Peck School of the Arts students, unless they are working on the side at the pub, and, no, they are not.
The music is loud and rock-y, and not conducive to contemplative study,  unlike so much of the non-alcoholic portions of the union, which is jammed with cozy nooks and crannies.
As a destination, this place offers little inducement. But if you happen to be in the neighborhood, and if the neighborhood includes the basement of the school union, I suppose you are already there, so why not step in and have one? And then head your way over to a real bar, maybe Axel's.
On Tap - Sponsored by Lakefront Brewery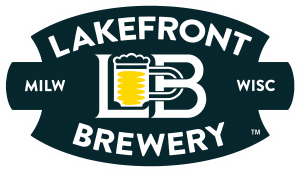 Angry Orchard
Blue Moon Brewing Company Blue Moon
Hinterland Winterland
Lakefront Brewery IPA
Lakefront Brewery Riverwest Stein Beer
Leinenkugel Snow Drift Vanilla Porter
MillerCoors Brewery Miller Lite
Milwaukee Brewing Company Black Iron
Milwaukee Brewing Company OGii
New Belgium Brewing Fat Tire
New Glarus Brewery Spotted Cow
Pearl Street Applefest
Guinness Brewery Guinness
Photo Gallery
The Rundown
Location: 2200 E. Kenwood Blvd., in UWM Union
Neighborhood: Downer Woods
Subdivision: None
Phone number:  (414) 229-6319
Facebook:https://www.facebook.com/pages/UWM-Gasthaus/128306915773 Includes many loving photographs of fried and grilled food.
Description: A basement college bar with all the charm of a roadside truck stop, and equally anonymous. Cries out for replacement.
Food: As long as the fryer is up and running and full of oil.
Signature Drink: Beer, but good beer, and extensive selection.
Restrooms: Out in the hall. Plenty of them, and professionally cleaned.
Year Established: Union dates to 1968.
Year Building Constructed: 1968 and due for a $120 million remodeling.
Estimated Annual Rent: Institutional, tax-exempt property.
Walk Score: 66 out of 100, "Somewhat Walkable." Not too many places to go here, unless you leave campus and head to Axel's, which wouldn't be a bad idea.
Transit Score 60 out of 100, "Good Transit." Crying for a streetcar.
Games of Chance:  None.
Games of Skill:Pool table, electronic dart, infernal foosball table. Over two dozen awesome pool tables and a bowling alley (alcohol-free) just down the corridor.
Aldermanic District: 3rd, Nik Kovac.
Hours of Operation
Note: the Gasthaus operates on an academic calendar, and will resume operation with the commencement of the spring semester on January 26th.
| | | | | | |
| --- | --- | --- | --- | --- | --- |
| Is Open? | Day | Open | Close | Expected Customers | Age Restriction |
| True |  Sun | 11:00AM | 8:00PM | | |
| True |  Mon | 11:00AM | 11:00PM | | |
| True |  Tue | 11:00AM | 11:00PM | | |
| True |  Wed | 11:00AM | 11:00PM | | |
| True |  Thu | 11:00AM | 11:00PM | | |
| True |  Fri | 11:00AM | 11:00PM | | |
| True |  Sat | 11:00AM | 11:00PM | | |
Initial UWM Union and Gasthaus Renderings
Since the release of these initial renderings, by Workshop Architects, the WI Dept. of Administration hired Engberg Anderson and Cannon Design to handle the project. The design is likely to change.