//end headline wrapper ?>
Get a daily rundown of the top stories on Urban Milwaukee
The gender issue surrounding the annual Nohl Fellowships is a dead issue, but if you must beat it to death, you may as well ask how many racial minorities made the cut? Anyone with disabilities? How about old folks like me? Perhaps fewer women than men applied for the fellowships? You're chasing your tails folks. Since when should awardees be selected on the basis of anything but what's in front of the faces of the judges?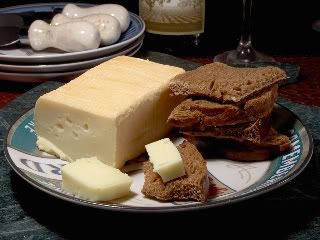 Get over it. How many of you readers have actually visited the current Nohl event at inova/Kenilworth? I've been there three times and never noticed anyone else but the reflection of myself in the windows. Plus a few faces staring at me from the outside of the Prospect Avenue entrance. I even ran out and tried to entice outsiders in, to no avail.
But hear tell, the place was packed on opening night, which is party time and schmooze-ville. Nothing wrong with that, but art is more than wine & cheese, or beer & brats. Recently a local gallery dealer sniffed that he didn't like the show. His nose actually wrinkled as if he was inhaling the scent of Limburger cheese. His lip curled. And while we're at it, how many gallerists ever visit each others' exhibits? Can you name three? Two? One? Art sales are at a new low (lower than usual in M'waukee). Auction houses are in a snit. As the scene shrinks, the pressure mounts for more and more coverage of the visual arts. Ad sales plummet, printing costs rise, publications tank in the wake of online coverage.
In the 80s, the economy fueled art sales and everything else open to inflationary prices, and then, wow! it all came tumbling down, in a kind of art foreclosure sale. Of course there are still uber-bucks around to purchase the really BIG stuff, and allegedly, "bargain" hunters are swooping in to scoop it u. Vultures.