//end headline wrapper ?>
Get a daily rundown of the top stories on Urban Milwaukee
It's a bird. It's a plane. An asteroid? No, it's a piece of art by Harvey Opgenorth. In my office is a hanging light fixture designed by Harvey. Fashioned from an upside down Eames fiberglass chair, it rocks. The light not the chair. So does Harvey.
About this sculpture. It will be part of the Armoury Gallery exhibit showcasing Milwaukee's Own, and Harvey is certainly one of those. A 1999 MIAD grad, he's part of an event including three other MIAD grads, Kathryn E. Martin (a part time faculty member at both UW-Mil & MIAD), Mary DiBiasio, and lastly but not leastly, Colin Dickson. The grads who stick together seem also to play together. I hope they don't try to one-up each other. I've seen this happen and it isn't a pretty sight.
The show opens at the mighty Fortress on Friday, December 5th (6 – 10pm). The address is 1718 N. 1st St., 3N3. If you've never been there, pack a bag lunch. 3N3 isn't the easiest space to locate. As I re-read the Armoury's press release, it seems that the aforementioned Harvey sculpture is a "gold" nugget.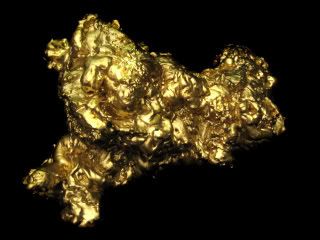 Okay, so expect a cave by Dickson, clouds of Styrofoam by Martin, and nuggets by Harvey. DiBiasio will check in with "the figure in contour." For more info go to www.thearmourygallery.com. The press release does not mention the closing date. I don't know why young gallerists often don't include closing date info. It drives me bonkers.