//end headline wrapper ?>
Get a daily rundown of the top stories on Urban Milwaukee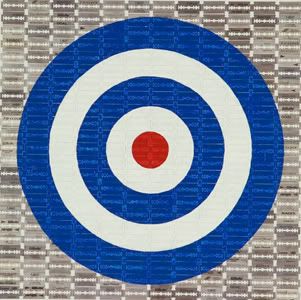 On Thursday, September 4, a video tribute dedicated to the victims of September 11, 2001 aired at the Republican National Convention in St. Paul. It prompted a visibly upset MSNBC commentator, Keith Olbermann, to apologize for its insensitivity. A week later, he was yanked as anchor for the November 4 election coverage.
"Razor blades. Pocketknives. Scissors. Corkscrews. Nail clippers. Lighters. Match boxes. Innocent, everyday items, once routinely carried onto planes, took on different meanings after the events of September 11, 2001." So reads a press release for Michele Pred: (dis) possessions, now through October 12 at the John Michael Kohler Arts Center in Sheboygan. Pred's materials? Personal items (yours, mine) confiscated at airport security checkpoints. A California artist who exhibits globally, her "Fear Culture" features red, white and blue Petri dishes, each containing a seized object. Assembled to resemble an American flag, it challenges the core of American freedom – rather than preaching, it informs in a minimalist manner. It's a good fit with the October 5 lecture in the Lubar Auditorium at MAM. Listen (for free) to "Monument Men" survivor Harry Ettlinger, who helped rescue artistic and cultural items plundered by the Nazis during World War II. Prints in MAM's Gallery 13, titled The First World War: Its Horror and Its Aftermath, will prod you forward to November 4.
On October 10, the 2007 Mary Nohl Fellowship Award event debuts at
inova/Kenilworth
. Photographer Kevin Miyazaki's Camp Home series records the Tule Lake Japanese internment camp where his father and his family were placed during World War II. And on Gallery Night, October 17 the
Milwaukee Institute of Art and Design
's Media Projects 2008 (curated by artist/ MIAD professor Jason S. Yi) includes the work of Bethany Springer, who explores place and its relationship to biology, terrorism, communication and security; at
Dean Jensen Gallery
, The Newspaper House unfolds. Peruse the newsy walls, inside and out, while considering the fragility of nature, and further, the fragility of life as the elections loom.
Stop.look.listen: an exhibition of video works (from 14 global artists) starts October 23 at the Haggerty Museum of Art. Janet Biggs' two-channel video installation (Predator and Prey, 2006) will air on huge plasma screens, similar to those displaying the 9-11 video at the Republican Convention.
Images: past, present, and future. What is their role in shaping our perceptions in the year 2008 and beyond? VS