//end headline wrapper ?>
Get a daily rundown of the top stories on Urban Milwaukee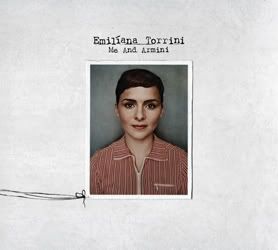 Icelandic songstress Emilíana Torrini is not Björk, but she certainly sounds like her. It's not just her heritage or soprano, but her irreverence and eclecticism, too. Torrini's voice is quirky and youthful, yet emanates street-smarts, which also brings anti-folk singer Regina Spektor to mind. Unfortunately, Torrini is best known for contributing a track for the Lord of the Rings: The Two Towers ending credits.
Not a Peter Jackson fan? Then Torrini has probably already slipped two full-length critically acclaimed releases over your head. Hopefully her third release to the U.S., Me And Armini, will reach an audience beyond geek. To the effect of "Gollum's Song" from LOTR, "Birds" and "Bleeder" are moody and stunning, but what makes Torrini worth listening to is her affinity for the weird and witchy. Though "Gun" features a riff so close to the O'Jay's "For the Love of Money" that it sounds like Donald Trump is at the door, its breathy almost-barks and hostile finger snaps carry it and give it edge. Likewise, "Jungle Drum," a scat about the thrill of new love, and "Ha-Ha," a scoff at a washed-up former lover, are extravagant originals that make it apparent that Torrini is not in denial about her onomatopoeia obsession.
Less extreme opener "Fireheads" and the sexy island-vibe title-track still show Torrini in good form, but "Big Jumps," which plays like Jack Johnson, is too radio-friendly. If she wants to keep her cred, and comparisons to Björk, Torrini should dial down the pop and keep barking, snapping, scatting and scoffing though her next release.