Press Release
House Approves Conference Report on Comprehensive Opioid Legislation
Deaths from prescription opioids and heroin set a record in 2014, climbing to 28,647.
Washington, D.C. – Today, the U.S. House of Representatives approved the conference report for a comprehensive legislative package to combat the national opioid epidemic, which is ravaging individuals, families, and communities throughout the country.
Among the eighteen bills passed and considered in the conference committee on the opioid epidemic prior to today's approval was H.R. 5046, the flagship legislation considered on this issue, which was sponsored by Rep. Jim Sensenbrenner (R-Wis.).
H.R. 5046, the Comprehensive Opioid Abuse Reduction Act (COARA), creates a comprehensive opioid abuse reduction program at the Department of Justice, which would, among other things, provide vital training and resources for first responders and law enforcement, aid in criminal investigations for the unlawful distribution of opioids, expand drug courts, and promote residential substance abuse.
Additionally, the comprehensive grant program created by H.R. 5046 is fully offset, meaning it successfully directs funds to address the opioid epidemic by taking advantage of existing funding. The result is no net increase in spending authorizations and no additional burden on the American taxpayer, which is a responsible, good-government approach to the epidemic.
Congressman Sensenbrenner: "Opioid and heroin abuse is an issue that doesn't discriminate – it hurts individuals, families, and communities in every corner of this country. Today's House approval of the conference report is a testimony to the seriousness of legislators to work together, compromise, and find real solutions. It is an important landmark that offers renewed hope for everyone impacted by this devastating epidemic."
Addiction to opioids such as heroin, morphine, and other prescription pain medicines, has a devastating hold on this country. Between 435,000 and 1.5 million people in the United States currently use heroin, and an alarming number of them are younger than 25 years old.
Deaths from prescription opioids and heroin set a record in 2014, climbing to 28,647. Beyond health care costs, other significant economic burdens are associated with opioid abuse, such as costs related to criminal justice and lost workplace productivity. In total, opioid abuse imposes an estimated $55 billion in societal costs annually.
Mentioned in This Press Release
Recent Press Releases by U.S. Rep. Jim Sensenbrenner
May 22nd, 2017 by U.S. Rep. Jim Sensenbrenner
This legislation is critical because despite ongoing prevention efforts, the fight against child exploitation is not over.
May 16th, 2017 by U.S. Rep. Jim Sensenbrenner
The Rapid DNA Act would establish a system for the integration of Rapid DNA instruments for use by law enforcement to help reduce the DNA backlog.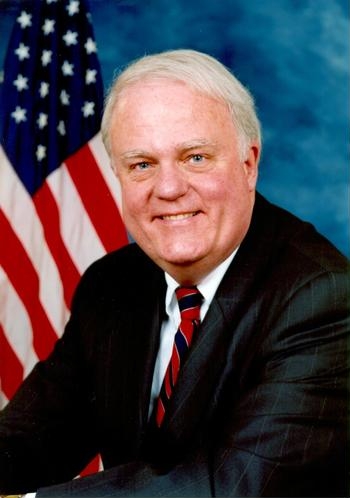 May 15th, 2017 by U.S. Rep. Jim Sensenbrenner
"...I want to take this opportunity to thank our nation's law enforcement officers and their families for their dedication and sacrifice."