Building Info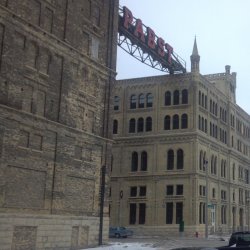 Address

: 1203 N. 10th St.

Owner

: Gorman & Company

Status

: Completed

Assessment

: $14,300,000 (2013)

Tax Key

: 3620509000

Year Built

: 1892

Size

: 115,087 square-feet
Brewhouse Inn & Suites is an extended stay hotel located in the former brew house of the Pabst Brewery. The hotel is located in The Brewery mixed-use neighborhood. The hotel was developed by Gorman & Company.
Photos
Press Releases Referencing Brewhouse Inn & Suites
Jan 15th, 2014 by Terry Witkowski

Milwaukee has made Jetsetter magazine's list of top recommended travel destinations in 2014 – further validation that the city is headed in the right direction on many fronts, said Alderman Terry L. Witkowski.
See More Releases