Press Release
Young Republicans National Federation to Charter Wisconsin Young Republicans Chapter
The Wisconsin Young Republicans (WIYR) has been unanimously approved and will be chartered as an official chapter of the Young Republican National Federation
MILWAUKEE. – Nov.15, 2015 – The Wisconsin Young Republicans (WIYR) has been unanimously approved and will be chartered as an official chapter of the Young Republican National Federation (YRNF). Approval for the Wisconsin Young Republicans was granted at the YRNF's Fall Quarterly Meeting on Saturday, November 14 in Charleston, South Carolina.
"We are excited to be officially chartered with the Young Republican National Federation," said Jacob Margis, Wisconsin Young Republicans Chairman, "Back in August when our board was first elected, we had a large hurdle to overcome by creating an entire organization from the ground up. To see our efforts come to fruition in three months is remarkable. It shows that we have a great team of committed individuals who are passionate about encouraging young voters to get involved in the political process and have the opportunity to make a positive impact in the state."
Membership with WIYR offers a unique opportunity to socialize with other young individuals who share similar values and are actively involved in shaping the future of the state of Wisconsin, and the nation.
The WIYR Board consists of the following:
Jacob Margis
Chairman
Samantha Connor
Vice Chairwoman
Amie Eichman
Treasurer
Melissa Denker
Secretary
About the Wisconsin Young Republicans
The Wisconsin Young Republicans (WIYR) is the Wisconsin Chapter of the Young Republican National Federation (YRNF). The Wisconsin Young Republicans was formed to bring together high school, college and young Republicans between the ages of 18 to 40. Our mission is to foster civic involvement, educate our members on current issues and to provide avenues for conservatives to provide their time and energy to support Republican candidates for office. For more information about YR of Wisconsin, please visit www.wisconsinyoungrepublicans.com
Mentioned in This Press Release
Recent Press Releases by Wisconsin Young Republicans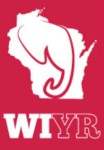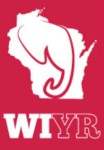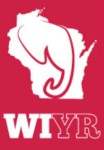 Nov 16th, 2015 by Wisconsin Young Republicans
The Wisconsin Young Republicans (WIYR) has been unanimously approved and will be chartered as an official chapter of the Young Republican National Federation