Press Release
Xena Workwear launches first-ever stylish Metatarsal Safety Boot for Women in Demanding Industries
Milwaukee-based startup designing and manufacturing fashionable workwear for women in STEM and the trades
MILWAUKEE (Nov. 19, 2020)–A woman-owned Milwaukee workwear company that launched in 2019 is releasing the first fashionable and versatile Metatarsal safety boot for women working in essential businesses.
Anastasia Kraft, Founder and CEO of Xena Workwear, founded the company out of her own frustration working in the manufacturing industry.
"I was tired of having to wear huge, ugly work boots, and dressing down to match them. How you present yourself and what you're wearing has a major impact on your self-confidence. It's already an uphill battle for women to fit into certain industries and a lack of confidence caused by awful workwear is an unnecessary barrier," Kraft said. "Professional women deserve to feel their best when they're on the job and they deserve to have a seat at the table."
After launching the company with the help of the gBETA accelerator program in May of 2019, Xena started delivering multiple safety shoe models based on requests from women in engineering, manufacturing and construction. The company has sales in all 50 States and 10+ countries, to more than 8,000 women in world-class organizations such as SpaceX, Rockwell Automation, and GE Healthcare.
One of the most challenging requests from women across the country was to design a stylish Metatarsal boot that would not only protect a woman's toes, but also the metatarsal bones in the foot.
"If you think that traditional steel-toes look bad and have a poor fit for women, then you should see the limited options in the Metatarsal segment. They are ugly, uncomfortable and in most cases, designed for men," Kraft said.
The challenge ahead was daunting, Kraft explained. "It is relatively easy to slap an armor plate on top of a boot, but how on earth do you incorporate a metatarsal guard with a protective toe cap into a sleek design that doesn't make the boot heavy, bulky, and uncomfortable? That is why the project had been in development for over a year. I didn't want to share updates until the prototype passed safety tests and met our exceptional standards. After much secrecy, I am finally ready to show the world its beautiful form!"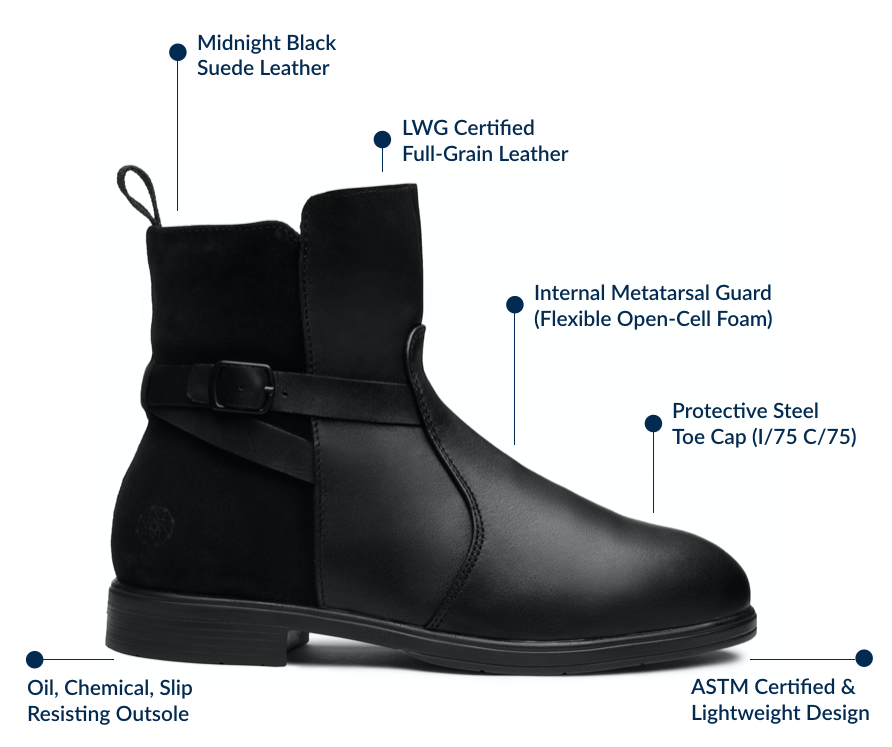 The Fusion Mt Safety Boot has an innovative design with an integrated Metatarsal Guard (ASTM Certified Mt 75) that is internally connected to the steel-toe cap. The met guard is made out of an open-cell foam material that is soft and flexible at rest but will instantaneously harden, forming a protective shield when exposed to sudden impact. The Fusion Mt will be available for pre-order at Xena Workwear starting on Nov. 19 and will be shipped to customers mid-December.
Xena works to help professional women to express their true personality and feel confident by creating stylish, comfortable and responsibly-made safety shoes  in hopes that more women will have the confidence to lead, becoming role models for the next generation of girls going into STEM and the trades.
Mentioned in This Press Release
Recent Press Releases by Xena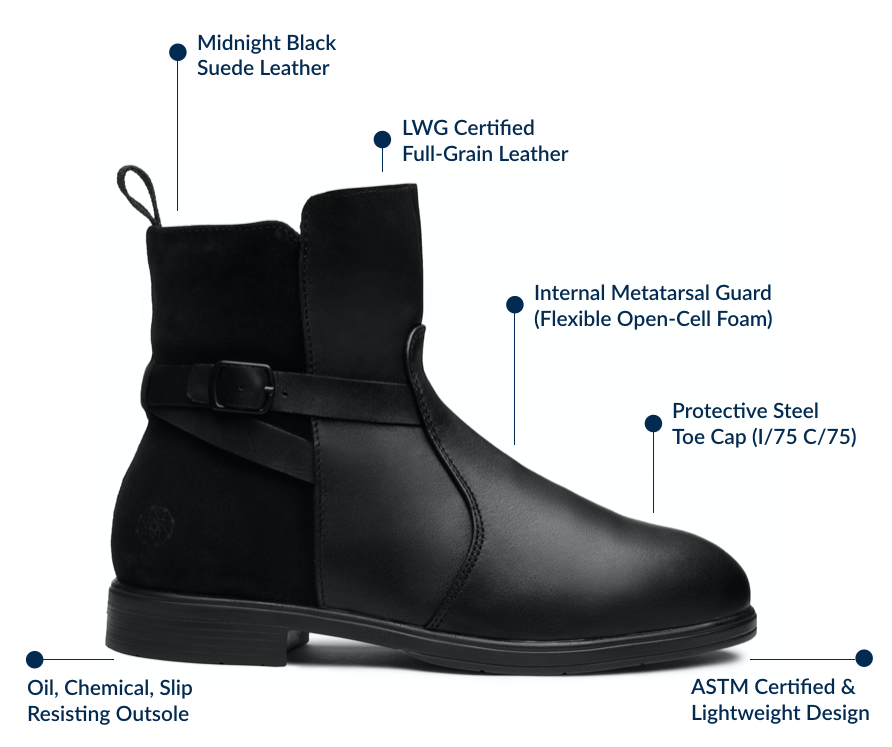 Nov 19th, 2020 by Xena
Milwaukee-based startup designing and manufacturing fashionable workwear for women in STEM and the trades