Press Release
Female Engineer Launches Fashionable Steel-Toed Footwear Company
Xena is a Milwaukee-based start-up designing and manufacturing fashionable workwear for women in STEM
MILWAUKEE (May 9, 2019)–The first woman-owned US-based startup focused on fashionable steel-toe boots for women in STEM launched in Milwaukee this week. Engineer, co-founder and CEO, Anastasia Kraft started the company as a direct reaction to the lack of options she saw for women in her field wanting to portray a positive image in the manufacturing workplace.
"The idea was born out of my own frustration," said Kraft. "I was tired of having to wear huge, ugly work boots, and dressing down to match them. What you wear has a major impact on your self-confidence, which in turn impacts a number of other job-related factors, including performance, promotability and long-term career success. Professional women deserve to feel confident when they're moving from the shop floor to the boardroom. They deserve to have the confidence to take a seat at the table."
Planning and product development began in 2018. Xena began by crowdsourcing the needs of different women in manufacturing and engineering to design a safety shoe specifically geared toward female professionals. What they came up with was a stylish and functional low-cut leather boot which was impact-, compression-, slip-, heat-, and chemical-resistant. After five rounds of prototypes and passing ASTM (American Society for Testing and Materials) testing, the company's first low-cut boot, "Gravity," will be available for sale beginning May 8.
In April 2019, Xena was accepted into accelerator, a program of the nationally-ranked startup accelerator gener8or. gBETA is a seven-week accelerator for early-stage companies with local roots. The program allows Xena access to mentors who help to refine their business model, strategize for growth, gain customer traction and more.
"gBETA is known for their competitive applicant pool. Being chosen as one of their 2019 cohorts really showed us that investors and entrepreneurs believed we had something special. I am proud to be starting a company that values expressiveness, eco-consciousness, empowerment and expanded safety.," said Kraft. "Xena is made with our customers in mind, and they are at the forefront of all we do. I feel honored to have the opportunity to introduce a new, stylish and functional product to the market. I remember how excited I was the day I got to wear our first pair of shoes to work, and I haven't stopped wearing them since."
The company's first shoe is available for purchase beginning May 8 on their new website, XenaWorkwear.com.
ABOUT XENA
Xena, workwear for women, designs and manufactures stylish steel toe safety footwear so that professional women can express their true personality and feel confident in any role. Founded in 2018, Xena has a mission of empowering women in STEM to lead by example and become role-models for the next generation of girls. With a focus on functional fashion and sustainably sourced leather, Xena safety shoes are designed by women, for women. For more information, please visit xenaworkwear.com.
ABOUT PRODUCT
The first model – the Gravity Low-Cut Boot – passed required testing and obtained the ASTM 2413 certification. It is impact and compression resistant, slip resistant, chemical resistant & heat resistant. All boots are made from LWG certified leather and have an odor-eliminating antimicrobial insole.
Mentioned in This Press Release
Recent Press Releases by Xena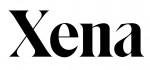 May 10th, 2019 by Xena
Xena is a Milwaukee-based start-up designing and manufacturing fashionable workwear for women in STEM