Press Release
World Premiere The Quest for Solomon's Treasure
Opens First Stage's 2020/21 Virtual Season of Plays
Milwaukee, WI – September 22, 2020 – First Stage begins its 2020/21 Virtual Season of Plays with THE QUEST FOR SOLOMON'S TREASURE, an exciting new historical adventure web series that will stream exclusively for First Stage audiences. Written by First Stage Resident Playwright John Maclay, (THE LEGEND OF ROCK, PAPER, SCISSORS; GOOSEBUMPS THE MUSICAL: PHANTOM OF THE AUDITORIUM; NANCY DREW AND HER BIGGEST CASE EVER and ROBIN HOOD), and directed by First Stage alum and Hollywood actor Jeremy Tardy, (68 Whiskey, Dear White People and Ballers), this seven-episode series follows six Milwaukee young people as they work together to solve clues in the ultimate treasure hunt to save the day. With new clues revealed each week in these 15 to 20-minute episodes, audiences are invited to help them solve this mystery . . . and maybe even win fabulous prizes! First Stage's Virtual Season of Plays offers audiences the opportunity to have interactive, shared experiences through new work that is specifically designed for the emerging digital platforms, engaging families in a way that mirrors a visit to the theater. Sponsored by Children's Wisconsin, with additional support from the United Performing Arts Fund. 
THE QUEST FOR SOLOMON'S TREASURE streams October 4 – November 15, 2020. (Please note new streaming dates: originally announced as September 20, 2020 – November 1, 2020.) Entire series is available through May 2021. Single Tickets are available for $15, $25 or $40. Patrons are encouraged to choose the price point that best fits their family and budget. Only one ticket needs to be purchased per household to view each of the seven episodes. New episodes will be released each Sunday. Single tickets can be purchased online at www.firststage.org/quest or by phone at (414) 267-2961. Suggested for families with young people ages 8+.
New this year: Family All-Access Pass Membership includes streaming access to this and all other virtual productions this season and starts at $200 per household. More information is available at: www.firststage.org/membership.
"I've always been a huge fan of National Treasure, Goonies – and the energy of a long quest filled with challenges and riddles and cliffhangers," said Artistic Director Jeff Frank. "I also fondly remember gathering with my family every Sunday night for The Wonderful World of Disney. It was appointment TV – and family together time. For years, I've wondered if we could capture some of that magic in a story set here in Milwaukee. After conversing with First Stage Playwright in Residence John Maclay and Actor/Director Jeremy Tardy – the answer was a resounding yes!"
"With the help of a group of amazing young people, we crafted a series of seven 12 to 15-minute episodes which take them to Milwaukee neighborhoods and through moments in our local history. The audience is invited to join in trying to solve these locally inspired clues, to come together as a family and celebrate this uniquely Milwaukee adventure," continued Frank. Added Director Jeremy Tardy, "From Bert Williams, Charlie Chaplin and Mary Pickford, we know that early film was built on the performances of theater actors. This web series is an exciting opportunity to showcase theater performers working on a green screen set and bridging the gap between stage and camera work. I am pleased that my directorial debut is with First Stage and these talented young performers."
One of First Stage's goals is to make the Milwaukee community stronger by creating a compelling piece of theater that not only engages but also educates young audiences about local history. Told in an entertaining way, THE QUEST FOR SOLOMON'S TREASURE is a treasure hunt that takes place right in Milwaukee, and explores several important events and people of the city's history. First Stage invites audiences to solve the mystery along with the actors and dig deeper with their own Companion Guide. Suited for children in grades 3-8, the Companion Guide will help young audience members keep track of their clues, learn about the history of Milwaukee, especially the histories of African Americans, Latinx and indigenous people, and participate in fun and educational activities. First Stage has consulted with Milwaukee Historian John Gurda to ensure that THE QUEST FOR SOLOMON'S TREASURE and its Companion Guide are historically accurate and culturally inclusive.  
"As someone who's been working in the field for nearly fifty years, I have seen firsthand the powerful role that local history can play in the lives of our young people," commented John Gurda. "Seen through a local lens, the past comes alive. Important events took place on this street, in this neighborhood — close to home, not in the pages of some anonymous textbook. . . .  The creators of Solomon's Treasure have mined Milwaukee's history for nuggets large and small, and the effect will be to give young audiences a new appreciation for the riches of the past in their hometown."
BIOGRAPHIES 
John Maclay (Playwright) is a playwright who specializes in adaptation for Theatre for Young Audiences. In addition to his latest, THE LEGEND OF ROCK, PAPER, SCISSORS (with fabulous composer Eric Nordin), his plays and musicals include: GOOSEBUMPS THE MUSICAL: PHANTOM OF THE AUDITORIUM (with Danny Abosch); GERONIMO STILTON: MOUSE IN SPACE, JUST A LITTLE CRITTER MUSICAL (with Brett Ryback); NANCY DREW AND HER BIGGEST CASE EVER (with Jeff Frank); ANATOLE (with Lee Becker and James Valcq); a new version of ROBIN HOOD (with Joe Foust) and NATE THE GREAT (with Brett Ryback). Upcoming projects include ANDROMEDA AND THE TRIALS OF HERCULES (with Joe Foust). Prior to leaving to pursue writing full-time, John proudly served in
various leadership roles at First Stage, one of the America's largest and most respected theaters for young audiences. John has worked with First Stage in one form or other since 2000, has directed or appeared in more than 25 First Stage productions (from classics to world premieres) as well as having produced more than 50 productions for the First Stage high school programs. His work as an actor or director has also been seen at the Utah Shakespeare Festival, Chicago Shakespeare Theater, Milwaukee Shakespeare Company, Defiant Theatre, Bunny Gumbo, Bialystock and Bloom, Skylight Opera Theatre and more. He also teaches theater at Carthage College in Kenosha, Wisconsin.
Jeremy Tardy (Director/Visual Effects) is an actor born and raised in Milwaukee, Wisconsin. His recent theater credits include a New York premiere of DARK NIGHT BRIGHT STARS with La MaMa ETC, which he also toured in Ukraine; FETCH CLAY, MAKE MAN with New York Theatre Workshop; KING HENRY V with Classical Theatre of Harlem; THE KING STAG with Perry-Mansfield Performing Arts Center and various shows with First Stage children's theater including OTHELLO, HOLES and THE WATSONS GO TO BIRMINGHAM-1963. Film/TV credits include: Traces, War Dogs, Bone Tomahawk, Ballers, Netflix's Dear White People and The Mindy Project, among others. Tardy recently portrayed Staff Sergeant Mekhi Davis in Paramount Network's one-hour original scripted series 68 Whiskey, from Executive Producers Brian Grazer and Ron Howard. The series follows a multicultural band of Army medics stationed in Afghanistan on a base nicknamed "The Orphanage," blending intense drama with irreverent humor. Together, the medics navigate a dangerous and sometimes absurd world, relying on comradery, various vices and occasionally, a profound sense of purpose, to carry them through. Tardy started his training as an actor at First Stage Theater Academy in Milwaukee, Wisconsin. He has also studied in Oxford, England at the British American Dramatic Academy and he received his BFA in Drama at The Juilliard School.
Jeff Frank (Artistic Director) is recognized as one of the top directors in the field with an expertise in developing new work for theater for young audiences, Jeff holds a BFA in Theater from the University of Wisconsin-Whitewater and an MFA in Child Drama from the University of Utah. Having served as First Stage's Education and Academy Director from 1996 – 2003 and as First Stage's Artistic Director since February 2003, Jeff remains committed to the power of theater to transform lives and is forever thankful to call First Stage home. 
Ryan Brett Bingham (Director of Photography) is a cinematographer and director based in the Midwest. After film school, he began his career on lighting crews for independent films, music videos and commercials. He eventually moved into working as a cinematographer and director full time. He's since shot Emmy-winning commercial campaigns, been featured in Adweek and co-directed (under the moniker of Bash) the MM 2019 Music Video of the Year "Let Go" with local artist Lex Allen. Between projects, Ryan is passionate about traveling – he has backpacked in over 20 countries, speaks mediocre-to-bad Spanish, loves show tunes and enjoys food more than almost anything else in life.
Robyn August (Editor) is an award-winning short film and music video director, writer and editor with online content viewed in the multi-millions. He has worked with musical talents such as Snoop Dogg, Pitbull, New Years Day, Escape The Fate, Set It Off, Saves The Day and many more. He is also a producer of award-winning short films, as well as online content for multiple boutique and large businesses. He has currently completed his first feature film Party With Me in which he wrote, directed and edited. The film is set to premiere at The Method Fest Independent Film Festival 2020.
THE QUEST FOR SOLOMON'S TREASURE features First Stage Young Performers Charles Elliot (Milwaukee) as Grayson; Milo Elliot (Milwaukee) as Kendall; Terynn Erby-Walker (Milwaukee) as Olivia; Alice Rivera (MIlwaukee) as Selma; Lucia Santana (Milwaukee) as Alina; Lina Singh (Milwaukee) as Frannie and Collin Woldt (Muskego) as Jordan.
Special Guest appearance by Dan Schley. 
The Artistic Staff for THE QUEST FOR SOLOMON'S TREASURE Includes: John Maclay (Playwright); Jeremy Tardy (Director/Visual Effects); Jeff Frank (Artistic Director); Ryan Brett Bingham (Director of Photography); Robyn August (Editor); Pierce Ellner (Gaffer/Grip/Assistant to Director of Photography); Nicklas Hendrickson (Gaffer/Grip) and Natalie Mayo (Production Assistant).
For more information about any of the offerings for Through Our Lens – A First Stage Virtual Performance Series or about buying a Family All-Access Pass, please visit www.firststage.org or call (414) 267-2961. To see the schedule the 2020/21 Virtual Season of Plays, please visit: firststage.org/virtualseries2021.
About First Stage 
First Stage is one of the nation's leading theaters for young people and families. First Stage touches hearts, engages minds and transforms lives by creating extraordinary theater experiences through professional theater productions that inspire, enlighten and entertain. Its Theater Academy, the nation's largest high-impact theater training program for young people, fosters life skills through stage skills and serves nearly 2,000 students each year. As Wisconsin's leader in arts-integrated education in schools, First Stage's dynamic Theater in Education programs promote literacy, character building and experiential learning throughout the curriculum, serving over 20,000 students each year. First Stage was selected to participate in the Partners in Education program of the John F. Kennedy Center for the Performing Arts (2012), and was the recipient of the Milwaukee Business Journal's Eureka Award, recognizing creativity and innovation in business, education and the arts for its Next Steps program for students on the autism spectrum (2013, 2015). First Stage is a member of TYA/USA, the American Alliance for Theatre and Education, the Wisconsin Alliance for Arts Education, Milwaukee Arts Partners and is a cornerstone member of the United Performing Arts Fund (UPAF). www.firststage.org.
Mentioned in This Press Release
People
:
Alice Rivera
,
Brett Ryback
,
Dan Schley
,
James Valcq
,
Jeff Frank
,
Jeremy Tardy
,
Joe Foust
,
John Gurda
,
John Maclay
,
Lex Allen
,
Snoop Dogg
,
Terynn Erby-Walker
Recent Press Releases by First Stage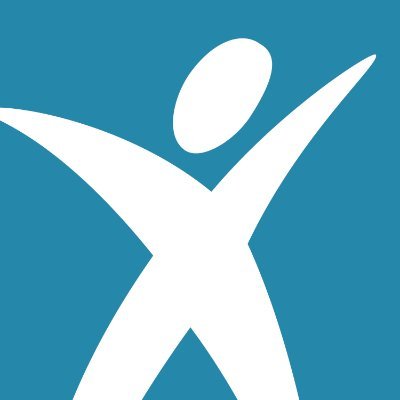 Jan 27th, 2022 by First Stage
A fun, interactive First Steps production that kids and adults will enjoy together