Press Release
WMSE launches new Show under the Needle – KEXP Sessions
Under the Needle premiers on Monday, Sept. 14 at noon and will feature a variety of new music artists.
WMSE is partnering with fellow community powered radio station KEXP on a new program, Under the Needle- KEXP Sessions.  KEXP is affiliated with the University of Washington.  Just like WMSE, it is known for its varied programming which includes alternative, blues, rockabilly, world, hip-hop and punk.
Under the Needle premiers on Monday, Sept. 14 at noon and will feature a variety of new music artists. The first episode features a performance by Australian singer-songwriter Courtney Barnet.  Already in steady rotation at WMSE, Courtney is a perfect indicator of performances to come.
"When KEXP General Manager Ethan Raup brought this opportunity to our attention, we definitely couldn't pass it up.  KEXP is an incredible sister station and shares our same vision.  We were happy to find a spot for this show.  It's our way of keeping new music alive at the left end of the dial," said General Manager Tom Crawford.  "Tune in every Monday at noon to catch the latest from Under the Needle – KEXP Sessions."
"Anti-established" in 1981, WMSE 91.7 FM – Frontier Radio has grown into Milwaukee's truest and longest standing music radio institution. Owned and operated by the Milwaukee School of Engineering (MSOE), WMSE – with a 24 hour free-form format representing every musical genre in one form or another – has been primarily funded by listening supporters and community partners since 1997, genuinely earning the station the motto Community-Powered Independent Radio. Founded upon the principle of educating the listening community by providing a wide selection of musical programming not heard anywhere else in the market, WMSE has been Milwaukee's clear leader in supporting the city's diverse community of musicians and artists.
Mentioned in This Press Release
Recent Press Releases by WMSE 91.7FM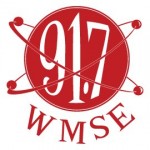 Nov 27th, 2017 by WMSE 91.7FM
This gala and silent auction event is a fundraiser for Milwaukee's favorite community-powered radio station, WMSE.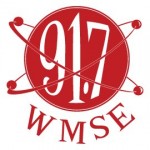 Nov 14th, 2017 by WMSE 91.7FM
Tune in next Saturday at Midnight for the first of many episodes of "Mind Webs."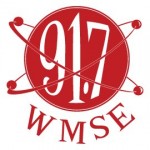 Sep 15th, 2017 by WMSE 91.7FM
Broadcast of MSO 2017 Season begins Sept. 24