Press Release
Wisconsin Triple MVP Bobblehead Puzzle Set Featuring Giannis, Yelich and Rodgers Unveiled
Limited Edition Wisconsin MVP Bobblehead Puzzle Set featuring Wisconsin's most recent MVPs now available.
Milwaukee, WI – December 6, 2019 – This morning, the National Bobblehead Hall of Fame and Museum, in conjunction with BobblesGalore, unveiled an officially licensed, limited-edition bobblehead set featuring the three most recent MVPs for each of Wisconsin's professional teams—Giannis Antetokounmpo from the Milwaukee Bucks, Christian Yelich for the Milwaukee Brewers and Aaron Rodgers from the Green Bay Packers. This unique bobblehead set fits together at the base to form the shape of Wisconsin, making this a first bobblehead set that connects to form a state.
The limited edition bobbleheads, which are each individually numbered to only 1,500, just arrived and ship now. The bobbleheads can be purchased online from the National Bobblehead Hall of Fame and Museum and BobblesGalore as well as at the Museum, which is located at 170 South 1st Street in Milwaukee. During the limited introductory period, the bobbleheads will be $175 for the set with free shipping. The set was produced by FOCO exclusively for BobblesGalore and the National Bobblehead Hall of Fame and Museum.
This week is a special one for all three players, as Aaron Rodgers celebrated his 36
th
birthday on Monday, Christian Yelich celebrated his 28
th
birthday on Thursday and Giannis turns 25 years old today. Earlier this year, fans realized that the jersey numbers for Rodgers (12) and Yelich (22) add up to 34, the number worn by Bucks superstar, Giannis Antetokounmpo, and graphics showing the simple match quickly went viral.
The bobbleheads feature an Augmented Reality (AR) component that enables fans to interact with each one as well as the set using the "AR Bobbles" app. The AR features can be activated by downloading AR Bobbles, an augmented reality app that is available on both the Apple App Store and Google Play. By scanning the bobblehead with the app, the player's statistics, video highlights, a shot chart, and an active news feed appear. AR Bobbles is a unique app that transforms formerly inanimate bobbleheads into something alive and interactive. It is poised to revolutionize the world of bobbleheads and has been exclusively developed for BobblesGalore. AR Bobbles can be adapted for any bobblehead and for use by professional sports teams.
"We were excited to team up with BobblesGalore and FOCO on this truly remarkable and unique bobblehead set featuring Wisconsin's biggest stars and recent MVPs," said Phil Sklar, Co-Founder and CEO of the National Bobblehead Hall of Fame and Museum. "These will be cherished collectibles for generations of Wisconsin sports fans, and we expect them to sell quickly as they make the perfect holiday gift."
About the National Bobblehead Hall of Fame and Museum:
The National Bobblehead Hall of Fame and Museum, which is located at 170 S. 1st. St. in Milwaukee, Wisconsin, opened to the public on February 1st, 2019. The HOF and Museum also produces high quality, customized bobbleheads for retail sales, organizations, individuals and teams across the country. Find us online at www.BobbleheadHall.com or on Facebook, Twitter and Instragram.
About BobblesGalore:
Bobblesgalore is one of the world's largest bobblehead retailers. Over the last two decades it has featured every type of bobblehead: sports athletes, politicians, entertainers, mascots and much more. Bobblesgalore.com continues to be the premier site for bobblehead collectors throughout the world.
About FOCO:
FOCO is a leading manufacturer of sports and entertainment merchandise celebrating more than 20 years in the industry. The company's always-growing product lines includes apparel, accessories, toys, collectibles, novelty items, and more. FOCO is licensed with all major sports leagues including the NFL, MLB, NBA, NHL, NASCAR, MLS and over 150 colleges and universities as well as entertainment properties such as Disney, Warner Bros/DC Comics, Nickelodeon and WWE. Please reach out to Matthew Katz, Licensing Manager, P 848-260-4315 – mkatz@foco.com for more information. Follow @FOCOusa on Facebook, Twitter, and Instagram for more exciting news and new product releases.
Mentioned in This Press Release
Recent Press Releases by National Bobblehead Hall of Fame and Museum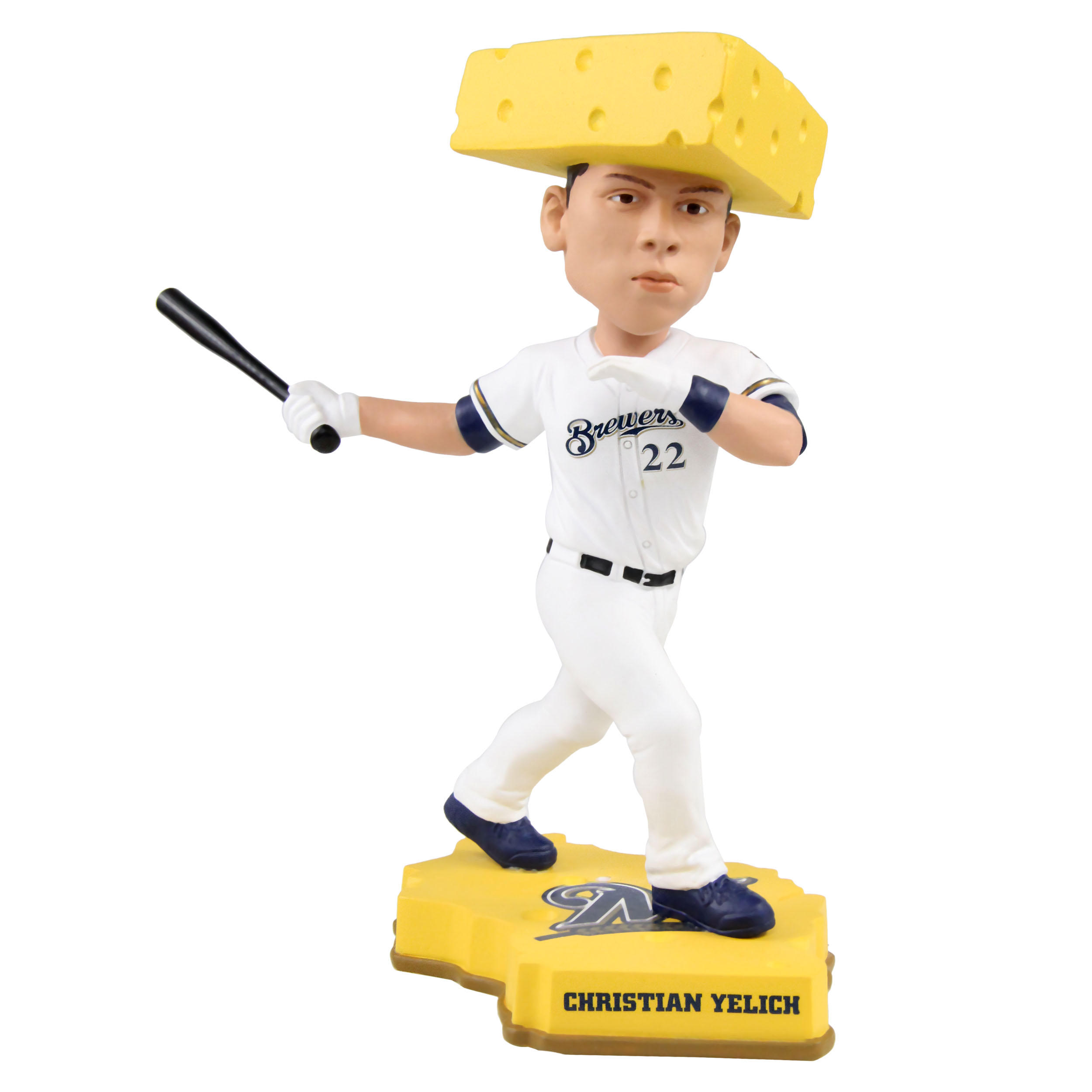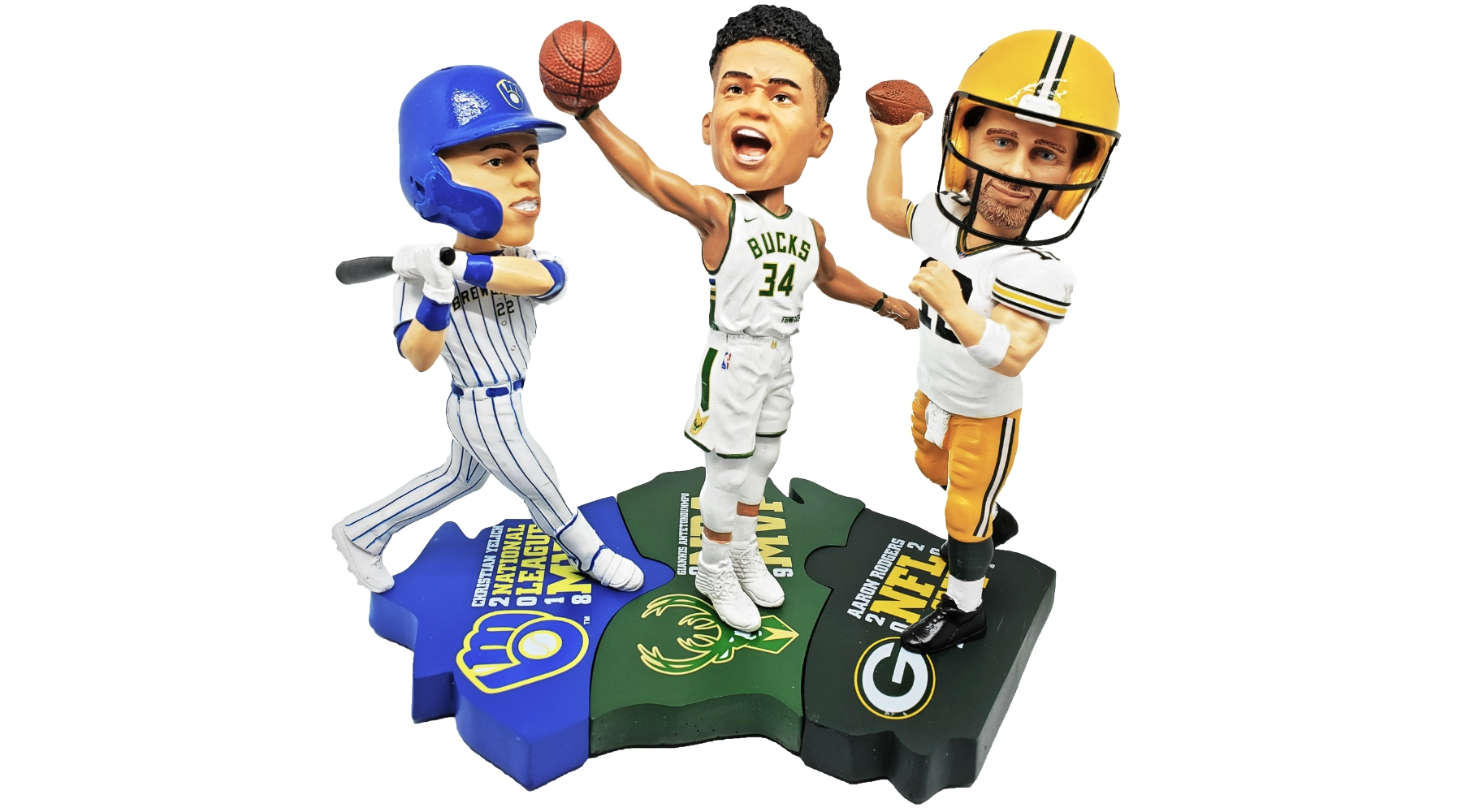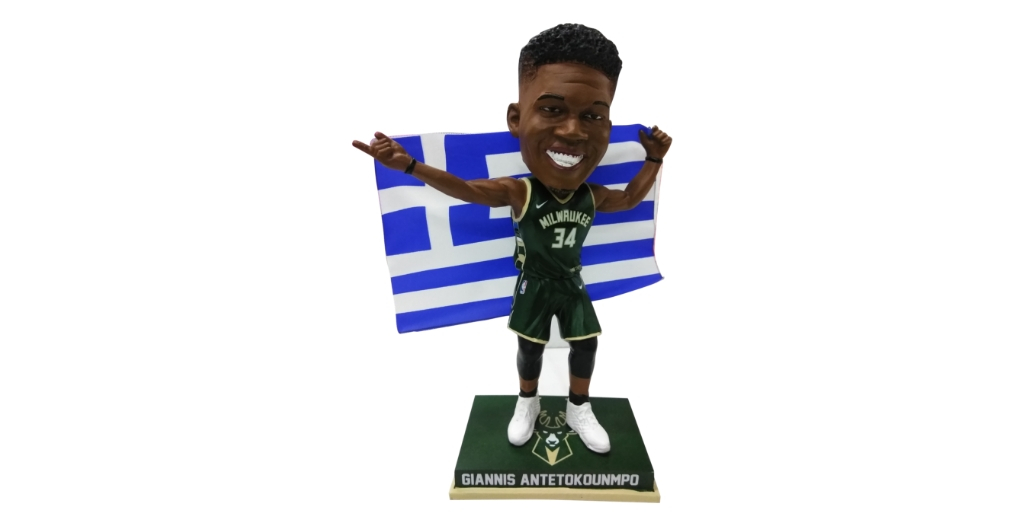 May 22nd, 2019 by National Bobblehead Hall of Fame and Museum
Limited Edition bobblehead commemorating Giannis Antetokounmpo's incredible season is now available for pre-order exclusively from the National Bobblehead HOF and Museum.