Press Release
Wisconsin Only State Not to Release Actual 2016 Health Insurance Rates
For the 3rd year in a row, Citizen Action calls on the Walker Administration to stop hiding Healthcare.gov insurance rates from consumers.
Statewide: Today Wisconsin became the only state not to have released full health insurance rates that individual and small business consumers will actually pay for 2016. 48 states released health insurance rates in the summer and fall, and today Pennsylvania became the 49th state to do so.
The Wisconsin Office of the Commissioner of Insurance did recently post on its website, without any public or media notification, very limited aggregate information with no local or regional breakdowns. But the information is not enough to establish what the actual rates and percentage increases will be for individual and small employer health care consumers in Wisconsin. In fact, a major national website which tracks rates in all 50 states filled in Wisconsin's section of their report with question marks. All other states had real rate numbers posted. Pennsylvania, for example, when releasing their rates today provided the cost for every insurer in every region of the state.
This is not the first time that Walker's Insurance Commissioner has kept health rates hidden, in fact every open enrollment since the launch of Healthcare.gov Citizen Action of Wisconsin has had to demand transparency and even file an open records request for the rates in Wisconsin.
There is no good reason for the Walker Administration to continue to sit on the prices of the new health insurance rates, especially considering the Insurance Commissioner's hands-off approach to oversight. With open enrollment set to begin in two weeks, Wisconsinites who buy insurance on their own and small businesses are the only health consumers in the country left in the dark about 2016 individual and small group health insurance rates.
The only guarantee is that Walker's Insurance Commissioner will not use his full power to rein in the cost of health insurance. Pennsylvania, to the contrary, used the rate review process to force major reductions in the premium rates originally submitted by insurers. A Wisconsin rate review bill was introduced in September by Senator Chris Larson and Representative Debra Kolste.
"There is no good reason for Wisconsin to be the only state not to reveal its 2016 health insurance rates,"said Robert Kraig, Executive Director of Citizen Action of Wisconsin. "Governor Walker's Insurance Commissioner has the duty and obligation to release the new health insurance rates in advance so advocates and assisters can best advise consumers."
Mentioned in This Press Release
Recent Press Releases by Citizen Action of Wisconsin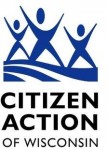 Jul 9th, 2019 by Citizen Action of Wisconsin
Wisconsinites with pre-existing conditions, marketplace health insurance, at grave risk of having coverage taken away by conservative federal judges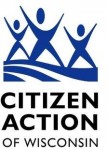 Feb 21st, 2019 by Citizen Action of Wisconsin
Citizen Action of Wisconsin joins national release of report revealing how drug company profits and CEO pay put lives at risk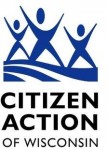 Dec 17th, 2018 by Citizen Action of Wisconsin
Citizen Action and partners move to prevent enforcement of early voting restrictions passed in the "lame duck" legislative session