Press Release
Wild Space Offers Living Dioramas in Artifacts
Wild Space presents 31st site-based performance at the Goat Palace Riverwest
Milwaukee, WI  (August 9, 2017)… This September, discover the grit and character of Milwaukee in the living dioramas of Artifacts, Wild Space Dance Company's site-specific performance at the Goat Palace warehouse venue. From an abandoned car to the loading dock, from warehouse bays beneath cathedral ceilings to a sparking fire pit, site-based dance and theater vignettes unfold inside and outside the Riverwest venue for a memorable experience. Artifacts performances are at 7:15 p.m., September 14-17, 2017 at the Goat Palace, 3740 N. Fratney. There is limited seating, advance ticket purchase strongly recommended. Tickets are $22 for general admission, $18 for students and seniors. Tickets are available by calling 414/271-0712 or online at www.wildspacedance.org. Tickets go on sale August 15.
"The warehouse bays at the Goat Palace inspired the idea of living dioramas," says Loewen, "where dancers and actors create tableaus and vignettes about the working class character of Milwaukee, particularly Riverwest.  This industrial corridor is now the Riverwest Creative District where art meets industry, offering the perfect setting for Artifacts."
Artifacts
transforms the Goat Palace into multiple venues inside and outside for three audience groups to view the cycling vignettes.  Sound artist
C. Olivia Valenza
mixes clarinet, whirring fans, ambient noise and chiming goat bells for a touch of whimsy, as the audience migrates among the dioramas. Loading dock doors become a theatrical curtain, opening and closing on changing acts.  Warehouse bays offer distinct settings reflecting how mementos, music and movement reveal a time, place or emotion. Industrial strength cardboard creates mystery as audiences view scenes through openings, like a modern-day nickelodeon. An abandoned car finds new life as performers move in and around its rusting hull.  An outdoor fire pit draws everyone together, creating a new community each evening.
"With Artifacts, we want to reflect the community," says Loewen.  "I am thrilled to be collaborating with Tony Horne who has created and developed theatrical work about and inspired by diverse voices.  He not only brings this rich experience to the performance, but also his wit and keen understanding of theater."
An associate theatre professor at UWM Peck School of the Arts, Horne co-founded the Memphis Black Repertory Theatre and served as its administrative director from 1997 to 2000. He also served as treasurer for Black Theatre Network, a national organization that promotes African-American theatre. His directing credits include Big Love, Giants Have Us in Their Books, For Colored Girls…, Crumbs From The Table of Joy, and A Little Night Music.
Performers (at press time) include Wild Space Dance Company members Angela Frederick, Danielle Lohuis, Maggie Seer, Nicole Spence; UWM dance interns Kylee Kazan and Sydney Kidd; guest performers Julia Edwards, Lindsey Ruenger, Jimmi Weyneth and Steven Zarzecki. The performance and related outreach programs are supported in part by grants from The Brico Fund, The Gardner Foundation, The Herzfeld Foundation, and from the Milwaukee Arts Board and the Wisconsin Arts Board with funds from the State of Wisconsin.
About the Goat Palace
Nestled among the concrete, brick and corrugated steel warehouses and factories, the Goat Palace is large former manufacturing facility owned by Carl Nilssen.  Built in 1920, it is part of the Riverworks Community Development Corporation's newly designated Creative District, transforming former industrial buildings into creative enterprises. A steel-girded ceiling soars 28 feet above a large open area lined by three bays on either side, creating a spacious venue.
Led by Founder/Artistic Director Debra Loewen, Wild Space Dance Company is celebrating three decades of inventive performances and innovative outreach programs. Known for site-specific works and artistic collaborations, Wild Space takes audiences on adventures through built and natural landscapes, visual art, history and the human condition through wry humor, clever choreography and emotionally-charged dance. An affiliate of UPAF, Wild Space is a company-in-residence at Lincoln Center Middle School of the Arts in Milwaukee.  Wild Space programs are supported in part by grants from UPAF, Milwaukee County CAMPAC and the Wisconsin Arts Board with funds from the State of Wisconsin and the National Endowment for the Arts.  For more information, call Wild Space at 414/271-0307 or email info@wildspacedance.org.
Mentioned in This Press Release
Recent Press Releases by Wild Space Dance Company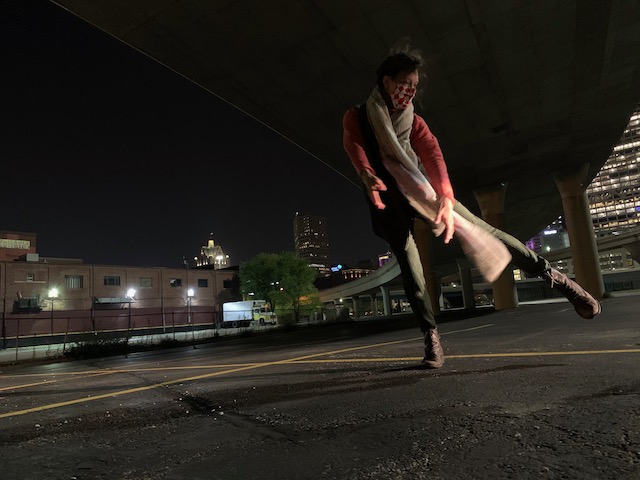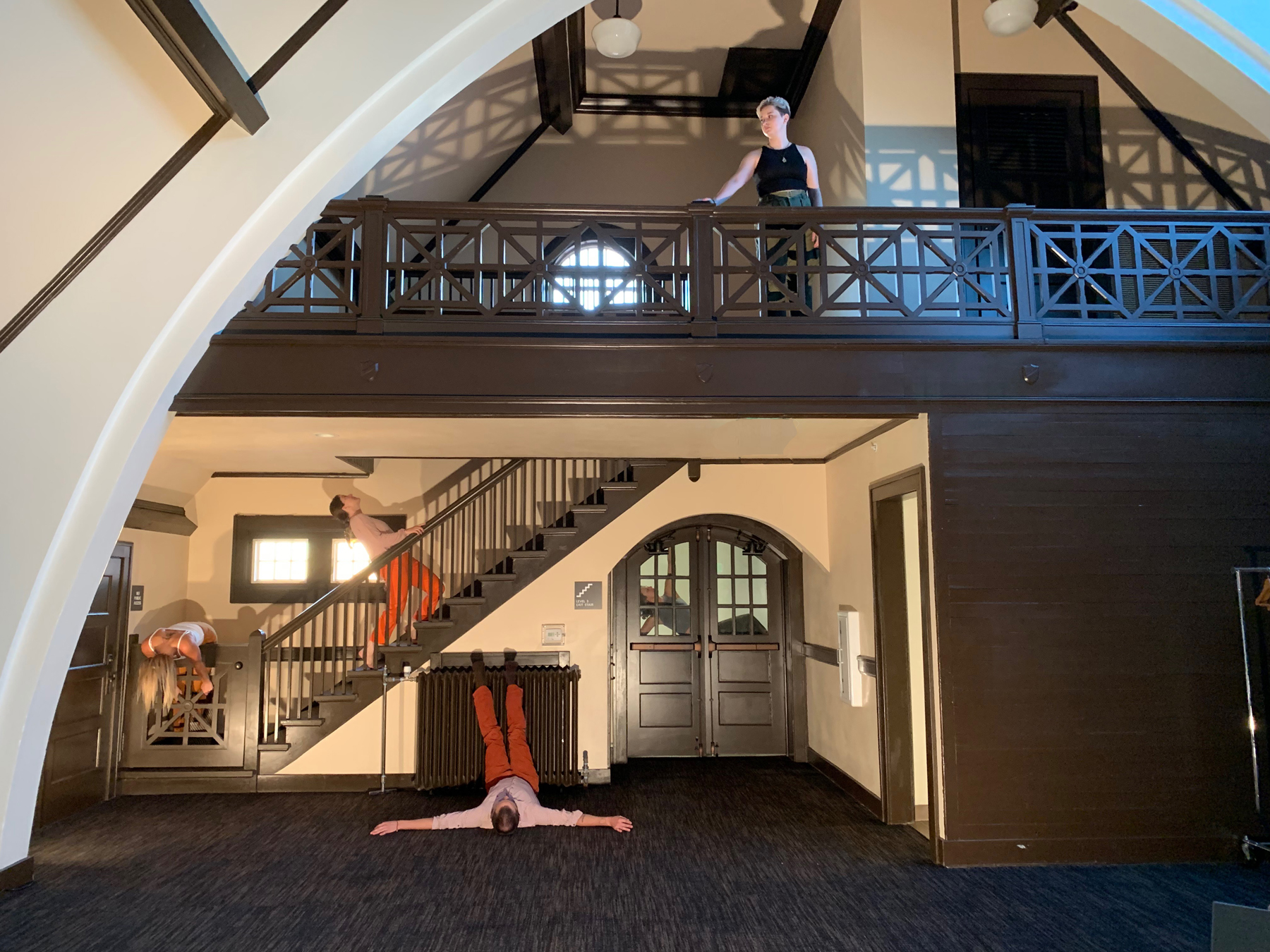 Oct 17th, 2019 by Wild Space Dance Company
Wild Space Dance Company presents site-specific performance at the Echelon Ballroom