Press Release
What's New in the Neighborhood? Mason Street Grill Fall Specials
New Executive Chef, Kenneth Hardiman, Brings Fried Quail Special, Chef's Cooking Series and New Chef's Counter Menu to Downtown Milwaukee Restaurant; Boozy Fall Drinks Featured
MILWAUKEE, Sept. 20, 2017…. Mason Street Grill, part of the Marcus® Restaurants Group, today announced new fall specials, including the country fried quail dinner for two, boozy coffee and tea drinks and the new Chef's Counter menu inspired by the film, Fantastic Mr. Fox. In addition to these specials, Mason Street Grill announced upcoming dates for its popular Chef's Cooking Series featuring executive chef, Kenneth Hardiman, which runs monthly.
"While we offer unique specials every season, I'm especially looking forward to this fall. The country fried quail dinner for two touches on my love for southern cooking, and our team has had a great opportunity to flex their creativity with seasonal produce while developing the dishes for our specialty menus," said Chef Hardiman.
A Twist on the Traditional: Country Fried Quail Dinner for Two
Fall brings the ideal time for a twist on the traditional. At Mason Street Grill, the culinary team has shaken up the traditional fried chicken and gravy dinner with a fried quail dinner for two. The fried quail dinner special features two quail birds fried in homemade breading along with:
Hand-crafted buttermilk drop biscuits and apple butter;
Pickled vegetables; and,
A trio of sides, including house-made mac and cheese, braised greens with bacon and sweet potatoes.
The fried quail dinner for two is available every Tuesday while supplies last and costs $30 with all sides included (tax and gratuity not included).
As the Weather Cools Warm Up with Boozy Coffee and Tea Drinks at Mason Street Grill
Feeling a chill? Warm yourself with boozy coffee and tea drinks. Starting in September, Mason Street Grill will feature the following coffee drinks inside or on the patio for $9:
Snow Cap – vanilla vodka, Frangelico, coffee, whipped cream, and topped off with a sprinkle of cinnamon
Bavarian Coffee – Peppermint Schnapps, Kahlua, coffee and whipped cream
Spiced Chamomile Hot Toddy – bourbon, honey, lemon, chamomile tea and a cinnamon stick
Rum Mint Tea – dark rum, min tea and a sugarcane stick
"Chef's Series" September 23 with Chef Hardiman – Learn the Art of the Making Homemade Ricotta Cheese and Tomato Soup
Mason Street Grill is more than a place to dine. As downtown Milwaukee's quintessential neighborhood restaurant, Mason Street Grill has also started a series of education courses for the community focusing on food and cocktails. Two recent "Tricks of the Mix" events brought a master mixologist to the restaurant to help guests learn how to make barrel-aged cocktails, such as Mason Street Grill's barrel-aged Old Fashioned, at home.
This fall, guests will have the chance to learn cooking basics hands-on with Chef Kenneth Hardiman. The monthly "Chef's Series" events, planned by Chef Hardiman, reflects his personal style of high-end, quality comfort food.
During the next event, Sept. 23, guests will learn how to make their own ricotta cheese. After making the cheese, attendees will then turn their creations into a delicious spinach and ricotta grilled cheese. Chef Hardiman will also offer ways to use up the last of this season's tomatoes, such as making homemade tomato basil soup, which guests will learn to create.
"Cooking is meant to be approachable and comforting. However, many people are intimidated by the process. During the Chef's Series, I will teach guests basic techniques that will help them transform quality seasonal ingredients into exceptional home-cooked meals," said Hardiman.
Upcoming Chef's Series events are:
September 23 – 'Comfort, Cozy and (Ricotta) Cheese' – Guests will learn to make house-made ricotta, tomato basil soup and spinach & ricotta grilled cheese
October 21 – 'Brunch Cookery' – Guests will learn to make poached eggs, hollandaise sauce, drop biscuits and sausage gravy
November 11 – 'Autumn Sweets & Spices' – Guests will learn to make apple and butternut squash soup, maple- and bacon-roasted Brussel sprouts and cinnamon sugar beignets
The Chef's Series events cost $29 per guest, or $49 for a couple and run from 10:30 a.m. to 12:00 p.m. More information can be found on Facebook at https://www.facebook.com/MasonStreetGrill/.
Fantastic Mr. Fox Takes Over the Mason Street Grill Chef's Counter
What's better than a movie? A movie about food. Even better than that? A meal based on the food from a movie. Mason Street Grill continues its popular Chef's Counter concept, called "Dinner from a Movie" this fall with a menu inspired by the visually intoxicating Fantastic Mr. Fox. The new menu, which launches Oct. 18, will feature:
Amuse bouche of roasted tomato jam, white anchovy and crostini
Chicken liver mousse with apple butter, Mason Street Lager mustard and pickled vegetables ($12)
Wood roasted beets with house-made ricotta, toasted pine nuts, sherry vinegar, EVOO and sea salt ($10)
Local pheasant two ways with confit pheasant, kale, farro, sun dried cherries and port marmalade ($30)
Nutmeg and ginger spiced crème brûlée with salted pepita tuile ($8)
Every eight weeks, Mason Street Grill will highlight the foods or culinary themes from a different iconic film. Currently, Mason Street Grill features dishes inspired by Fried Green Tomatoes. More information about the Chef's Counter is found at http://www.masonstreetgrill.com/specials-and-events/chefs-counter.
Additional Fall Specials Include:
Cellar Selections – Mason Street Grill will soon begin a weekly wine cellar selection, featuring two specialty wines from the restaurant's extensive collection.
Saturday Prime Rib through November – Following the successful summer special, Mason Street Grill continues its Saturday Prime Rib dinners. Until November, the restaurant will serve prime rib cuts, $45 for King Cut and $32 for Queen Cut, along with a loaded baked potato and house salad.
More information about Mason Street Grill is available at http://www.masonstreetgrill.com/.
About Mason Street Grill
Located in Downtown Milwaukee, the award-winning Mason Street Grill is the place where Milwaukee works and plays. Serving lunch, dinner, after work cocktails, appetizers and more, Mason Street Grill is the quintessential neighborhood restaurant welcoming Milwaukee residents and visitors alike. Mason Street Grill's open concept kitchen serves creative, regional American cooking that reflects the bounty and tradition of Wisconsin, splashed with a creative flair. The wood-fired oven and grill produce top-quality Midwestern steaks, chops, seafood and hearth baked breads and flatbreads, which create the centerpieces of the menu. For the sixth year in a row, Mason Street Grill has achieved Wine Spectator's Award of Excellence, for its offering of more than 290 diverse and quality wines. With a vibrant bar scene, bustling dining room, lounge, elegant private dining and exciting menu, Mason Street Grill is the place to experience the best elements of the region: fresh cuisine, expert service and an unmatched atmosphere.
Mentioned in This Press Release
Recent Press Releases by Marcus Restaurant Group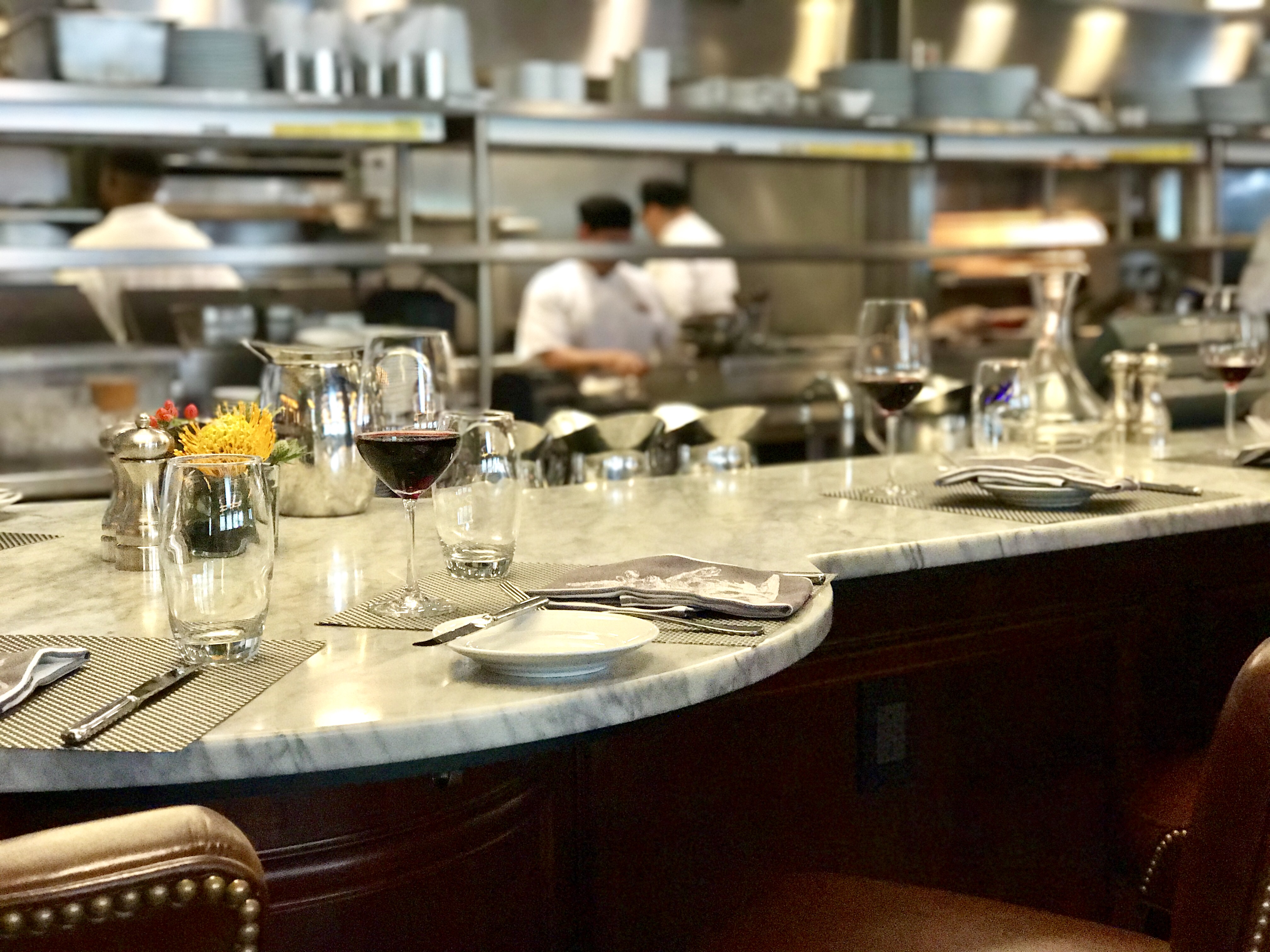 May 22nd, 2018 by Marcus Restaurant Group
Mason Street Grill's new Chef's Counter to Celebrate the Diverse Culinary Traditions of Restaurant's Staff Members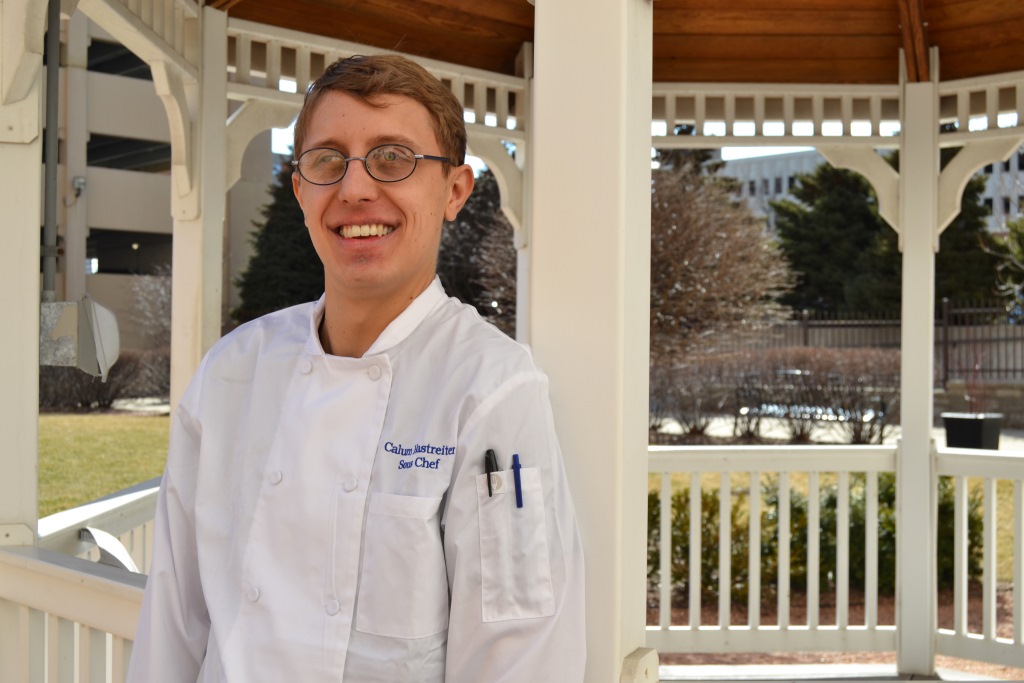 Mar 23rd, 2018 by Marcus Restaurant Group
Calum Hastreiter takes on his new position as chef de cuisine following six years working in various roles at the Milwaukee ChopHouse and Miller Time Pub & Grill.