Press Release
West Bend Names Spirit of the Silver Lining® Award Recipients in Wisconsin
West Bend also presented a grant to the nonprofit the recipients' supports
WEST BEND, WI – West Bend Mutual Insurance recently presented the Spirit of the Silver Lining Award to two of its agents in Wisconsin. Additionally, West Bend also donated grant funding to the nonprofit organizations the recipients of the Spirit of the Silver Lining Award support.
The Spirit of the Silver Lining Award honors West Bend agents and the nonprofit organizations they support for their dedication to delivering a silver lining to those in need.
The Wisconsin recipients of the 2019 Spirit of the Silver Lining Award are Doreen Janssen of Ansay & Associates and John "Mack" Borges of Robertson Ryan & Associates.
Janssen was presented the Spirit of the Silver Lining Award for her support of the Freedom Food Pantry, where she serves as a Board Member. Inspired by a high school agriculture assignment that tasked students to "do something to help the town of Freedom," the Freedom Food Pantry began providing donations to hungry students in 2002. With community support, the pantry has since grown and now provides bimonthly meals for 50-60 households.
Borges was presented the Spirit of the Silver Lining Award for his work with
Penfield Children's Center.
As a leader in early childhood development, Penfield Children's Center serves more than 1,700 children annually, many of whom have developmental delays or disabilities. The center provides early education, health services, and family programming to help children learn and overcome developmental challenges. The majority of the children who receive care are from families who are at or below the federal poverty level and would not be able to afford these crucial services otherwise.
Freedom Food Pantry and Penfield Children's Center each received a $10,000 grant from West Bend Mutual Insurance's Independent Agents Fund.
"At West Bend, we have a proud tradition of giving back to the communities in which we do business," said Kevin Steiner, president and CEO of West Bend Mutual Insurance. "The Spirit of the Silver Lining Award is a unique program that allows us to express our gratitude to our agent partners on whom we rely to identify the causes that matter most in our communities."
Since 2006, West Bend has awarded more than $1.4 million in grants for sustaining support, special projects, or capital projects to nonprofit organizations representing a broad field of interests, including, but not limited to, arts and culture; education; the environment; family, youth, and elderly; health and human services; medical research; and community development. Grants are made to organizations in Wisconsin, Illinois, Indiana, Iowa, Michigan, and Minnesota.
About West Bend Mutual Insurance
Founded in 1894, West Bend Mutual Insurance Company is headquartered in West Bend, Wisconsin, and provides property/casualty insurance products throughout the Midwest. The company offers a broad personal lines coverage package, a full range of commercial products and services, insurance for specialty lines and a surety division. West Bend employs more than 1,200 associates and is represented by approximately 2,300 independent insurance agencies throughout Wisconsin, Illinois, Iowa, Minnesota, Indiana, Ohio, Michigan, Missouri, Kansas, Kentucky, Nebraska, Tennessee, and North Carolina. The company has been rated A (Excellent) or better by A.M. Best since 1971. West Bend also consistently ranks higher than its competitors in an agency loyalty survey.
Mentioned in This Press Release
Recent Press Releases by West Bend Mutual Insurance Company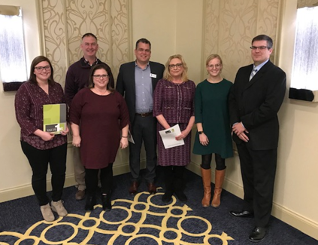 Apr 21st, 2020 by West Bend Mutual Insurance Company
West Bend awarded 7 facilities across the state grants to purchase equipment to make patient moving and lifting safer for residents and caregivers