Press Release
West Bend Mutual Insurance Donates to 11 Milwaukee Area Organizations Through Giving Program with Independent Agents
24 organizations in Wisconsin will receive donations for COVID-19 relief efforts
MILWAUKEE, WI – West Bend Mutual Insurance Company (West Bend) has partnered with its independent insurance agencies to support local organizations that are helping those impacted by the COVID-19 pandemic. A total of 78 independent agents in 14 states committed to donating $500 each; West Bend then pledged an additional $2,000 to each organization.
West Bend's donations come from grants made through its Independent Agents' Fund and are part of the company's Spirit of the Silver Lining Awards. These awards and grants are presented annually to nonprofit organizations supported by the company's independent insurance agents.
"What's more meaningful about this effort is our agencies are making contributions, as well," said Kelly Tighe, senior vice president of Sales at West Bend. "This is a true partnership."
West Bend made the decision to support nonprofits that provide timely, essential services to people directly impacted by the COVID-19 pandemic. These include food pantries, blood centers, and free clinics, among many others.
These organizations in the Milwaukee area will each receive a $2,500 donation. View a complete list here.
| | |
| --- | --- |
| INDEPENDENT INSURANCE AGENCY | RECIPIENT ORGANIZATION |
| BWO Insurance Group, LLC | South Milwaukee Human Concerns |
| Johannesen Farrar, Inc. | The Tree House Child and Family Center |
| KVS Insurance | Mukwonago Food Pantry |
| Vizance, Inc. | Inspiration Ministries |
| Couri Insurance Group | MACC Fund |
| HNI Risk Services, LLC | New Berlin Food Pantry |
| David Insurance Agency, Inc. | Careers Industries, Inc |
| R & R Insurance Services, Inc. | LindenGrove Foundation |
| American Advantage – Lindow Insurance Inc. | Waukesha Food Pantry |
| Starr Insurance Group | Christian Hope Ministry |
| Ansay & Associates | Ronald McDonald House Charities Eastern WI |
West Bend Taking Action Amidst COVID-19
Policyholders: West Bend recently distributed one-time $50 checks to over 68,000 Wisconsin residents. In addition, the company is extending premium due dates for all policyholders impacted by the crisis and automatically providing coverage on personal vehicles used by employees of restaurants that now offer delivery services.
Associates: West Bend's associates number more than 1,300, all of whom are committed to providing exceptional service to policyholders and agents. As a small gesture of support, West Bend gifted each associate with a $150 bonus to use as a donation to a favorite nonprofit organization or toward restaurant carry-out or patronage of local businesses, both as a reward for their hard work in these trying times and as a way they can show support for businesses and organizations affected by the statewide Safer-At-Home orders.
Community: The West Bend Mutual Insurance Charitable Trust awarded grants to more than 20 nonprofit organizations, many of which provide direct support or relief for the COVID-19 crisis in the community. The two largest donations were awarded to Feeding America and the Red Cross of Southeast Wisconsin, which each received $50,000 to aid their noble pursuits to provide food, shelter, and blood to those in need during this very uncertain time.
Additional Information
Organizations such as the Office of the Commissioner of Insurance, the Department of Insurance, and the Department of Commerce in each state have compiled resources that businesses and individuals in those states can refer to for information and/or help. Information is linked on our website COVID-19 Resources.
West Bend strives to be a helpful resource to both agents and its policyholders and has compiled any updates regarding relief options on this page, West Bend Response.
Mentioned in This Press Release
Recent Press Releases by West Bend Mutual Insurance Company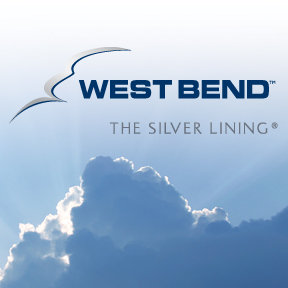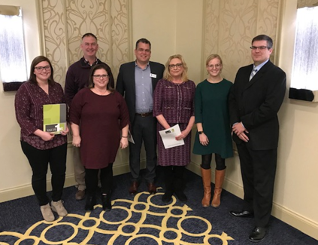 Apr 21st, 2020 by West Bend Mutual Insurance Company
West Bend awarded 7 facilities across the state grants to purchase equipment to make patient moving and lifting safer for residents and caregivers