Press Release
Washington HS of IT 1 of 10 U.S. schools to win mobile app development program
MPS high school is the only school in the Midwest selected for the Lenovo Scholar Network
MILWAUKEE (November 3, 2014) – Milwaukee Public Schools' Washington High School of Information Technology is one of only 10 schools across the country – and the only one in the Midwest – selected to receive a mobile application development and entrepreneurship curriculum aimed at empowering the next generation of developers and entrepreneurs.
The program, created by the nonprofit education group National Academy Foundation and technology firm Lenovo, means Washington students will receive instruction based upon the rich curriculum the program offers. And then they'll put it to work.
As part of the Lenovo Scholar Network, the students will design and develop a mobile app working with the Massachusetts Institute of Technology (MIT) "App Inventor" developers. They will also create a business plan for taking the app to market.
"We're honored to be one of 10 schools in the nation to be able to provide our students with this exciting, hands-on opportunity to broaden their knowledge of information technology and strengthen their preparation for college and careers," Washington Principal Tonya Adair said. "This is another important piece in the strong information technology programming our students can access."
Washington High School of Information Technology offers a National Academy Foundation Information Technology Academy that includes seven IT courses. Ninety new students were recently inducted into the academy. The school also partners with local businesses to provide job shadowing opportunities and hosts a twice-annual Information Technology and engineering career fair.
Washington students have interned at major local firms including Direct Supply, Northwestern Mutual and MPS' own technology department. Last summer more than 50 WHS students were involved in these internships. Recent graduates have gone on to study IT at destinations including Concordia University Wisconsin, the University of North Carolina at Chapel Hill, the University of Wisconsin-Milwaukee and Waukesha County Technical College.
Now the school will have a new avenue to continue to grow students' interest in science, technology, engineering and math (STEM) fields and to help prepare students for college and career success.
In addition to the curriculum and support from MIT, Washington will receive Lenovo tablets and laptops to implement the curriculum and aid the students in the development and testing of their app.
"With NAF we provide 21st-century learning and entrepreneurial leadership development that will help create the next generation of innovators and entrepreneurs through the Lenovo Scholar Network," said Jay Parker, president, Lenovo North America. "The program course work and practical experience provides the students with key technical skills and also the critical thinking, problem solving and collaboration skills that will enable them to emerge as the change leaders of tomorrow."
"Our collaboration with companies like Lenovo supports our goal of graduating more students college and career ready, particularly in the growing STEM industries," said JD Hoye, president, NAF. "The Lenovo Scholar Network is a prime example of how businesses and education can work together to provide students with the skills and knowledge they need to succeed in today's fast-paced world."
About Lenovo
Lenovo (HKSE: 992) (ADR: LNVGY) is a US$39 billion personal technology company, the largest PC company in the world, serving customers in more than 160 countries. Dedicated to building exceptionally engineered PCs and mobile internet devices, Lenovo's business is built on product innovation, a highly-efficient global supply chain and strong strategic execution.  Formed by Lenovo Group's acquisition of the former IBM Personal Computing Division, the company develops, manufactures and markets reliable, high-quality, secure and easy-to-use technology products and services. Its product lines include legendary Think-branded commercial PCs and Idea-branded consumer PCs, as well as servers, workstations, and a family of mobile internet devices, including tablets and smartphones. As a global Fortune 500 company, Lenovo has major research centers in Yamato, Japan; Beijing, Shanghai and Shenzhen, China; Sao Paulo, Brazil, and Raleigh, North Carolina.  For more information see www.lenovo.com.
About The National Academy Foundation 
The National Academy Foundation (NAF) is an acclaimed network of career-themed academies that open doors for underserved high school students to viable careers. For more than 30 years, NAF has refined a proven model that provides young people access to industry-specific curricula, work-based learning experiences, and relationships with business professionals.  NAF academies focus on one of five career themes: finance, hospitality & tourism, information technology, engineering, and health sciences. Nearly 5,000 business professionals volunteer in classrooms, act as mentors, engage NAF students in paid internships, and serve on local advisory boards. During the 2013-14 school year 70,000 students attended 565 NAF academies across 38 states, D.C. and the U.S. Virgin Islands. In 2013, NAF academies reported 96% of seniors graduated.
About Milwaukee Public Schools
Milwaukee Public Schools is committed to accelerating student achievement, building positive relationships between youth and adults and cultivating leadership at all levels. The district's commitment to improvement continues to show results:
More MPS students are meeting reading standards
The MPS Class of 2014 earned $31 million in scholarships, up $7 million; and
MPS is home to 4 of the state's top 15 high schools according to U.S. News and World Report
Learn more about MPS by visiting http://mps.milwaukee.k12.wi.us/en/District/About-MPS.htm. More MPS news is available at http://mps.milwaukee.k12.wi.us/news.
Mentioned in This Press Release
Recent Press Releases by Milwaukee Public Schools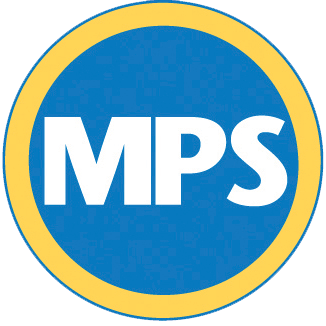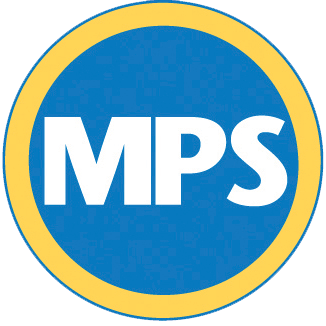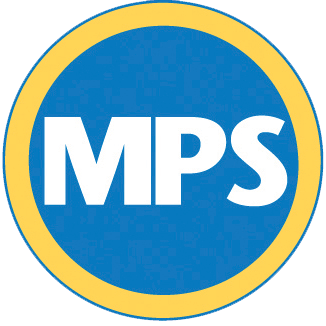 Mar 7th, 2021 by Milwaukee Public Schools
The annual event will celebrate and support families whose children have special education needs