Press Release
Volunteers Search for Invasive Species Across Wisconsin to Protect Wisconsin's Waters
STATEWIDE – On August 15, 2020, 139 volunteers put on their masks, rolled up their sleeves, and explored 200 different monitoring sites across Wisconsin to search for aquatic invasive species (AIS).
This event, known as Snapshot Day, has been hosted by River Alliance of Wisconsin in partnership with the Wisconsin Department of Natural Resources (WDNR) and UW-Division of Extension since 2014 and has become an annual August tradition for many across the state.
Initially focused on rivers and streams, the program has expanded to include lakes and other water bodies.
The premise and training remain the same: volunteers and local partners team up to help prevent the spread of invasive species that harm rivers, lakes, and wetlands. The statewide "citizen-science" approach helps to maximize the number of sites being checked, and this free event allows volunteers to learn about their local waters and how to help keep them healthy.
The question as to whether Snapshot Day 2020 could occur in the midst of a pandemic required careful consideration. By implementing some creative programming tweaks and instituting mandatory COVID-19 guidelines, this event was able to occur for the 7th consecutive year.
While Snapshot Day is a great way to get outdoors and explore, this one-day event also contributes a vast amount of AIS data for the WDNR.  Even with the changes made this year due to the pandemic, Snapshot Day 2020 was a great success, with events hosted at 24 different locations across Wisconsin.
During the first week of August, volunteers participated in a brief "virtual training" on species identification and monitoring protocols, a training that in non-pandemic years would have occurred in person the morning of Snapshot Day itself. Equipped with the tools needed to find AIS, volunteers then travelled to their assigned sites for the statewide "AIS scavenger hunt" on August 15. On Snapshot Day, volunteers can participate in a variety of ways, from scooping substrate to look for snails and crayfish to tossing a rope rake to collect aquatic plants to recording data and taking photos. The monitoring information is then compiled and verified by AIS experts and added to a statewide database so that appropriate measures can be taken if new species are detected. In addition to prevention, early identification is a key factor in stopping the spread of these pesky plant, algae, and animal species from spreading throughout the beautiful waters of Wisconsin.
The data for Snapshot Day 2020 are still rolling in, and potential discoveries are being confirmed, but based on the information compiled thus far, there were no new findings at many of the Snapshot Day monitoring sites. The statewide results will be posted on the River Alliance of Wisconsin website and in the WDNR's database when they are finalized. To see what species were found during Snapshot Day 2019, see the interactive story map:
http://bit.ly/aisstorymap2019.
The 8th annual Snapshot Day will take place next summer on Saturday August 21, 2020.
Coordination of this event is made possible with generous support from the WDNR through an Aquatic Invasive Species Education, Planning, and Prevention grant with additional funding provided by the Alliant Energy Foundation. A donation from Culver's also helped to make the day a little sweeter for all of our volunteers.
About River Alliance of Wisconsin:
Formed in 1993, River Alliance of Wisconsin is a statewide nonprofit, nonpartisan advocacy organization that empowers people to protect and restore Wisconsin's waters. The organization's membership includes more than 1,500 individuals, businesses, and local watershed groups.
For more information, visit: www.wisconsinrivers.org
Mentioned in This Press Release
Recent Press Releases by River Alliance of Wisconsin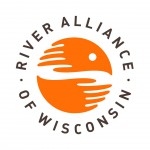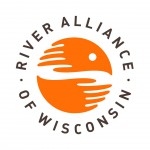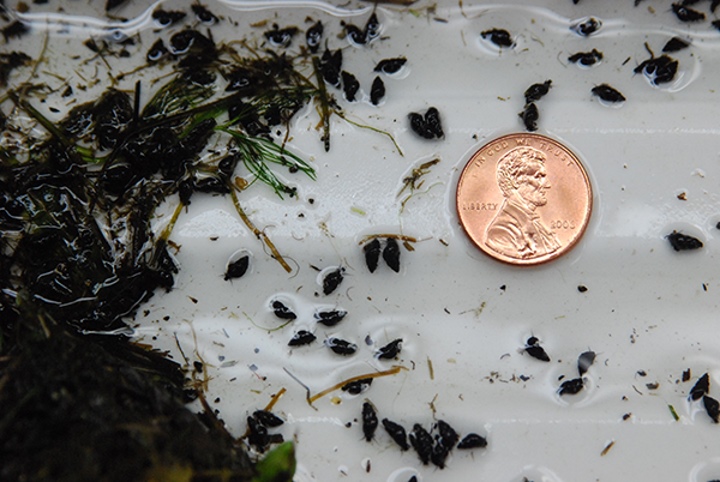 Dec 21st, 2017 by River Alliance of Wisconsin
It is essential that wading anglers and other stream users prevent the spread of mudsnails and other invasive species.