Press Release
UWM to Offer Tuition, Application Help to Bahamas Students Impacted by Hurricane
If granted, the tuition reduction would cover the nonresident portion of tuition at UWM in spring 2020, giving Bahamian students resident tuition for that semester.
MILWAUKEE_The University of Wisconsin-Milwaukee is offering tuition and admissions assistance to students from the Bahamas impacted by Hurricane Dorian.
Students can apply for reduced tuition, and UWM's admissions office will work with students who have difficulties accessing records and transcripts.
"As a caring, compassionate campus community, we recognize that students sometimes face unforeseen challenges because of natural disasters," UWM Chancellor Mark Mone said. "We strive to help those who are impacted by these situations."
UWM extended similar help to students from Puerto Rico in 2017 after Hurricane Maria, in accordance with its established process for dealing with applicants having challenges because of extenuating circumstances.
If granted, the tuition reduction would cover the nonresident portion of tuition at UWM in spring 2020, giving Bahamian students resident tuition for that semester.
Students would then need to obtain Wisconsin residency for tuition purposes or submit an appeal to determine eligibility for future semesters. The admissions department will work with students applying from the Bahamas to use alternative documents in cases where power outages or communication disruptions have made it difficult or impossible to obtain high school or college transcripts.
UWM will also waive application fees and consider students impacted by Dorian based on what records they can provide. These may include unofficial transcripts, test scores and other documents. UWM may also use placement testing and individual interviews to help in admission and registration decisions.
"We are committed to helping students achieve their goals in higher education" said Katie Miota, UWM's chief enrollment officer. "When students' lives are uprooted by natural disaster, we are driven to do anything we can to help. It's in our values and our access mission."
Students who qualify can fill out a form at https://uwm.edu/undergrad-admission/prospective-students-affected-by-recent-natural-disasters/. Or they can contact the appropriate university admissions office via email, social media or phone, details of which are at uwm.edu/contact.
Students should reference UWM's Natural Disaster Admissions Relief in their inquiry. They will be contacted by an advisor.
About UWM
Recognized as one of the nation's 131 top research universities, UW-Milwaukee provides a world-class education to 27,500 students from 91 countries on a budget of $689 million. Its 15 schools and colleges include Wisconsin's only schools of architecture, freshwater sciences and public health, and it is a leading educator of nurses and teachers. UW-Milwaukee partners with leading companies to conduct joint research, offer student internships and serve as an economic engine for southeastern Wisconsin. The Princeton Review named UW-Milwaukee a 2019 "Best Midwestern" university based on overall academic excellence and student reviews, and the Sierra Club has recognized it as Wisconsin's leading sustainable university.
Mentioned in This Press Release
Recent Press Releases by University of Wisconsin-Milwaukee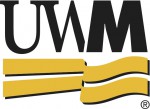 Nov 8th, 2019 by University of Wisconsin-Milwaukee
One-third of older adults live alone, and many cannot complete the outdoor tasks required as the winter months approach.