Press Release
Unsung Heroes on the Frontlines: Common Ground Community Health Volunteers
MILWAUKEE – The Common Ground Community Health Volunteers, a program that follows up with patients who test positive for COVID-19 and are sent home to heal, helped its 600th patient last week. This program is a partnership between Common Ground, a community organization of 39 member institutions in and around Milwaukee, and the Milwaukee Public Health Department. In 5 months, volunteers have made over 6,000 calls to patients to monitor their wellbeing (using the pulse oximeters lent to patients) and provide reassurance in their moments of need.
One group of unsung heroes is the volunteers of the Common Ground Community Health Program. Composed of 46 Common Ground leaders, this group has dedicated more than 10,000 hours of their time. A large portion of these volunteers call patients every day for 8 days on average, giving people a sense of ease while going through the healing process. This impact is immeasurable. A participant in this program, Alex Hardy, stated, "This program was so supportive. To have a place where I could openly express my feelings while healing was something I really appreciated."
Also included in this group of 46 people is a group of clinicians who take turns dedicating 12 hours a day to staff the on-call clinician hotline. This hotline gives patients an extra tier of support they can use if their oxygen saturation level or heart rate are not in the safe zone, if they are experiencing worsening symptoms, or if they want advice on if they should go in to receive extra care or not. Dr.
Francisco Enriquez
, one of the clinician volunteers and a pediatrician at Sixteenth Street Community Health Clinic stated, "One particular characteristic about Covid-19 behavior is that it is not predictable. Facing that degree of uncertainty is difficult.  This is the moment where you need something or someone who can provide a plan of action, a parameter, criteria for decision making." With the number of cases in Milwaukee still high, it is difficult for primary care providers to provide this level of follow-up. Francisco continues,  "The Common Ground Community Health Program fulfills that need:  provides a community volunteer that accompanies the patient during the illness, provides a plan of action, and provides criteria for decision making."
The Milwaukee Health Department case managers offer the Common Ground Community Health follow up program to all city residents who test positive for COVID-19. Case managers include librarians, nurses, social workers, and other city workers who switched gears to help call every person who tests positive. Linda Cieslik, a case manager and contact tracer with the city of Milwaukee said, "I feel better knowing that I have the Common Ground program to offer. It shows that there is someone out there who really cares".
While this pandemic is not yet over, we can know that behind the scenes there are many wonderful people attempting to ease the burden. Milwaukee County Health Department case managers and Common Ground Community Health Volunteers will continue to put their talents and time to use to meet the needs of the community. Let's not forget all the frontline workers making our lives a little brighter this time of year.
Along with the Milwaukee Health Department, Common Ground is collaborating with the Greater Milwaukee Foundation and the American Health Education Center (AHEC) Milwaukee chapter to help with the necessary resources to fund this project. The program is modeled after a project developed by Common Ground's sister organization in Washington State, Spokane Alliance.
Common Ground is a non-partisan group of ordinary citizens of Southeast Wisconsin, dedicated to identifying problems facing our community and implementing creative solutions. You can join the campaign by contacting us directly at info@commongroundwi.org or learn more at commongroundwi.org.
Mentioned in This Press Release
Recent Press Releases by Common Ground Southeastern Wisconsin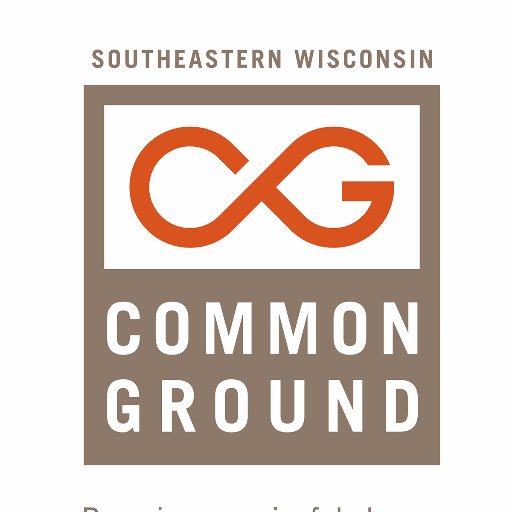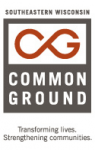 Aug 27th, 2018 by Common Ground Southeastern Wisconsin
Common Ground believes ALL people are deserving of equal treatment and justice from law enforcement personnel, regardless of the color of our skin, our race, our religion or our immigration status.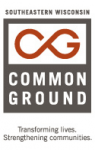 Aug 14th, 2016 by Common Ground Southeastern Wisconsin
Leaders asked elected officials to commit to up to $7 million in capital investment for the funding of an indoor sports complex on the South side for youth sports as well as other recreational, educational and cultural activities.