Press Release
U.S. Senator Tammy Baldwin Joins Female Senators to Celebrate 100th Anniversary of 19th Amendment
WASHINGTON, D.C. – U.S. Senator Tammy Baldwin joined all of her female Senate colleagues to introduce a resolution celebrating the 100th anniversary of the passage and ratification of the 19th Amendment, which granted American women the right to vote. The resolution, introduced by Senator Lisa Murkowski (R-AK), seeks to honor, reaffirm and preserve the historic precedent set by the ratification of the 19th Amendment in further promoting the core values of our democracy as promised by the U.S. Constitution. In the coming weeks, Congress will mark the centennial of the House and Senate passage of the Amendment, which was then sent to the states for ratification.
"A century ago, after decades of struggle by brave women and men, our nation finally extended to women the most fundamental right in our democracy – the right to vote,"said Senator Baldwin. "We still have more work to do, and more glass ceilings to break, but it is important to celebrate this monumental anniversary and all the progress that women have made in the last 100 years. This resolution recognizes and honors the struggle to secure the vote for American women and thereby taking a major step forward as a nation."
"Ratifying the 19th amendment required a challenging and lengthy fight. But after decades of protesting, lobbying, and picketing, women achieved what many would consider a radical change to the Constitution,"
said Senator Murkowski.
"While the fight for equality has not come to an end, I'm proud to lead this resolution with the support of every female U.S. Senator, to honor the many generations of strong, brave women that fought to ensure the equal voting rights we have today, and inspire generations to come."
The full text of the resolution is available here.
Senator Baldwin's Women's Suffrage Centennial Commission Act, which was enacted in 2017, created a commission charged with planning and executing programs, projects and activities to commemorate the 100th anniversary of the passage and ratification of the 19th Amendment.
The resolution is also cosponsored by Senators Marsha Blackburn (R-TN), Maria Cantwell (D-WA), Shelley Moore Capito (R-WV), Susan Collins (R-ME), Catherine Cortez Masto (D-NV), Tammy Duckworth (D-IL), Joni Ernst (R-IA), Dianne Feinstein (D-CA), Deb Fischer (R-NE), Kirsten Gillibrand (D-NY), Kamala D. Harris (D-CA), Maggie Hassan (D-NH), Mazie K. Hirono (D-HI), Cindy Hyde-Smith (R-MS), Amy Klobuchar (D-MN), Martha McSally (R-AZ), Patty Murray (D-WA), Jacky Rosen (D-NV), Jeanne Shaheen (D-NH), Kyrsten Sinema (D-AZ), Tina Smith (D-MN), Debbie Stabenow (D-MI) and Elizabeth Warren (D-MA).
An online version of this release is available here.
Mentioned in This Press Release
People
:
Amy Klobuchar
,
Catherine Cortez Masto
,
Cindy Hyde-Smith
,
Deb Fischer
,
Debbie Stabenow
,
Dianne Feinstein
,
Elizabeth Warren
,
Jacky Rosen
,
Jeanne Shaheen
,
Joni Ernst
,
Kamala Harris
,
Kirsten Gillibrand
,
Kyrsten Sinema
,
Lisa Murkowski
,
Maggie Hassan
,
Maria Cantwell
,
Marsha Blackburn
,
Martha McSally
,
Mazie K. Hirono
,
Patty Murray
,
Shelley Moore Capito
,
Susan Collins
,
Tammy Baldwin
,
Tammy Duckworth
,
Tina Smith
Recent Press Releases by U.S. Sen. Tammy Baldwin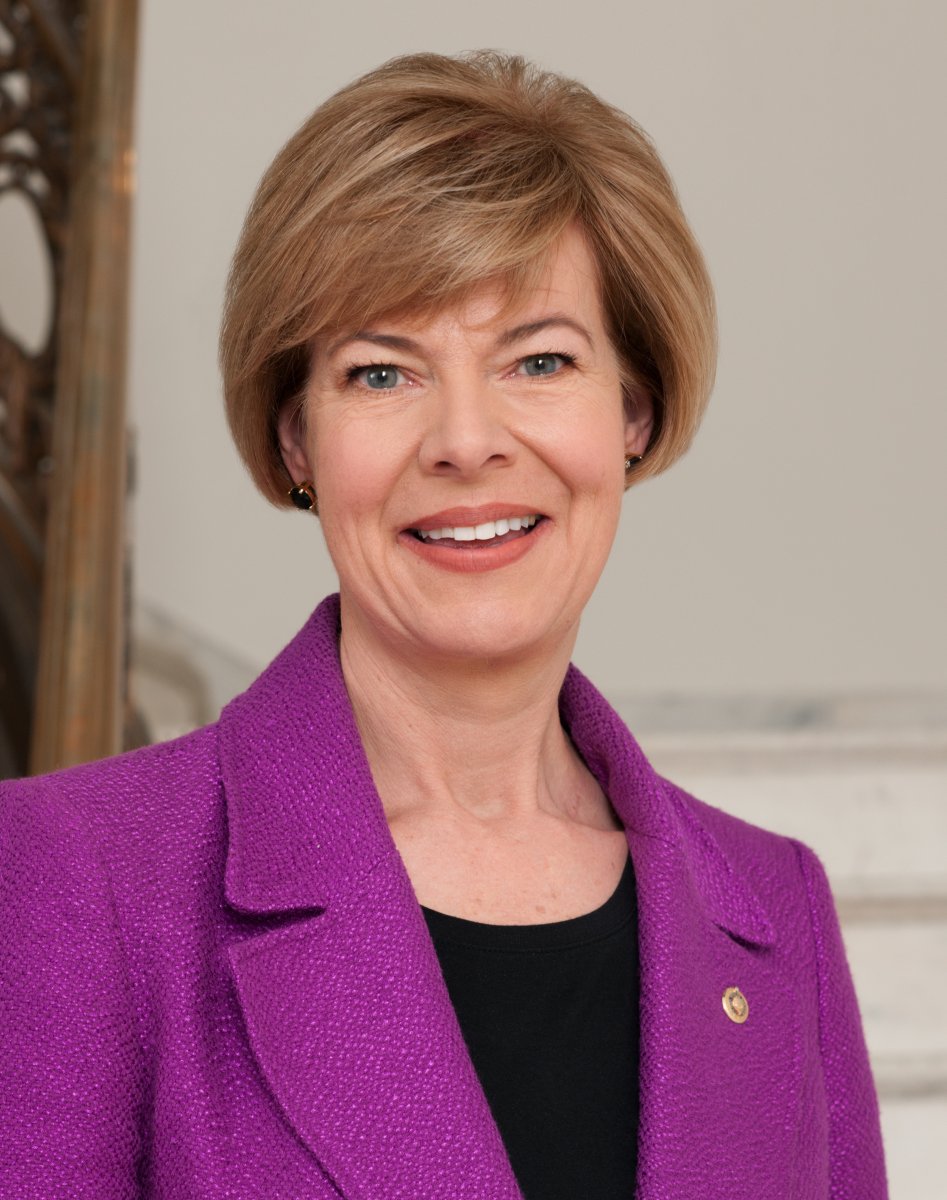 May 13th, 2022 by U.S. Sen. Tammy Baldwin
Decision allows Ho-Chunk Nation to move forward with construction of long-anticipated casino project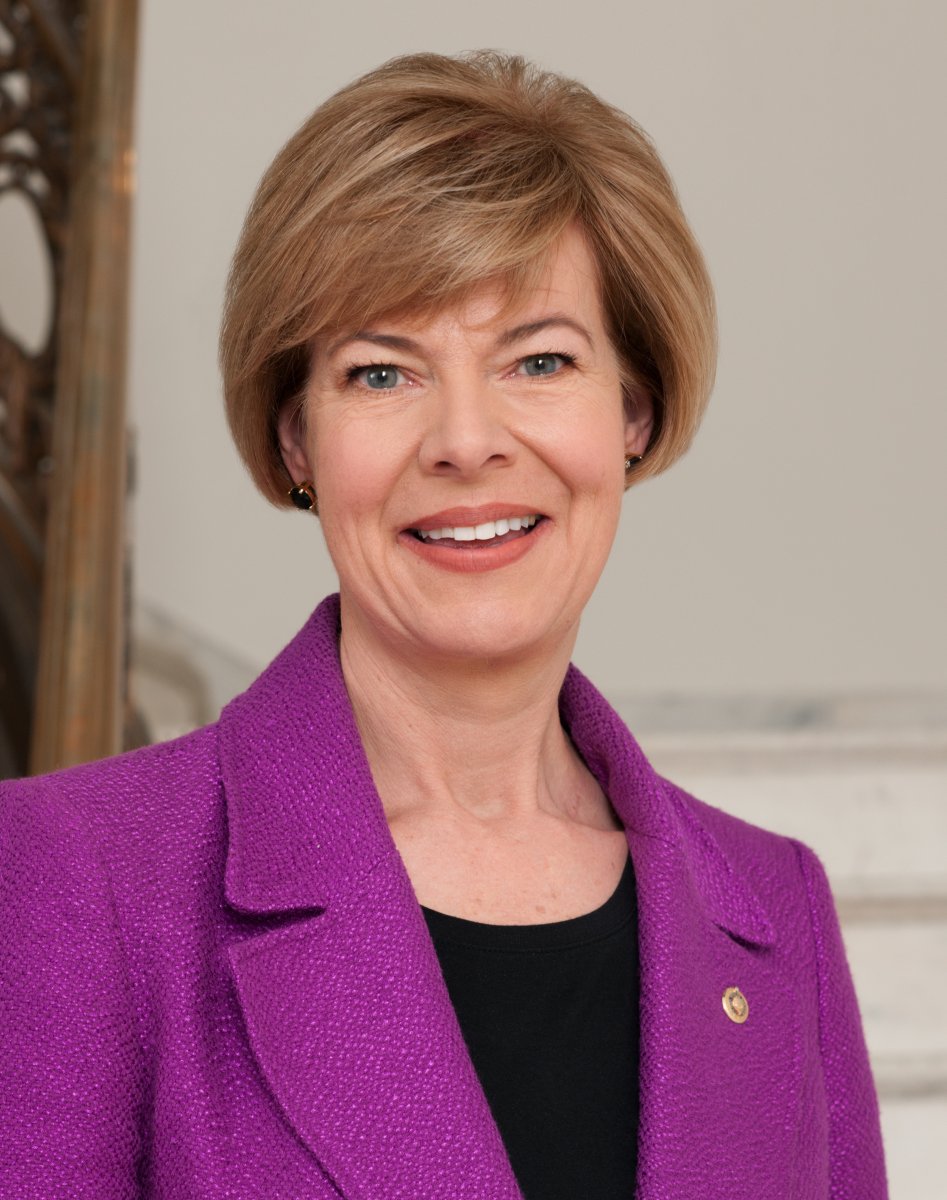 May 12th, 2022 by U.S. Sen. Tammy Baldwin
This bill comes as opportunistic corporations are using inflation as cover to abuse their pricing power and jack up prices for American consumers