Press Release
Trying to Fix What They Broke says State Senator Vinehout
"While the Governor talks about helping make college affordable and the importance of education, his feel good proposals do not undo the damage to higher education and our public schools."
"Governor Walker and his GOP leaders are trying to fix what they broke over the last several years." said State Senator Kathleen Vinehout (D-Alma).
"While the Governor talks about helping make college affordable and the importance of education, his feel good proposals do not undo the damage to higher education and our public schools." Vinehout said.
According to the non-partisan Legislative Fiscal Bureau, in the last three budgets, Walker and legislative Republicans made over $1 billion in cumulative cuts to public schools and over $400 million in cumulative cuts to University of Wisconsin.
"I am glad they are at least talking about fixing what's broken," Vinehout said. "But it would have been much better not to break it in the first place."
Mentioned in This Press Release
Recent Press Releases by State Sen. Kathleen Vinehout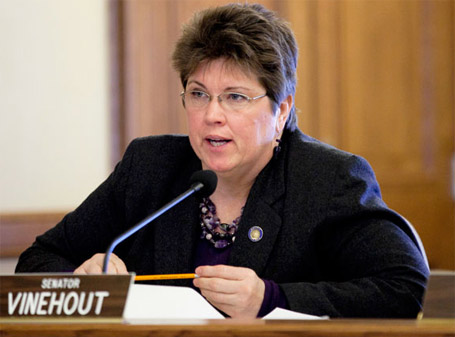 Jan 19th, 2016 by State Sen. Kathleen Vinehout
"While the Governor talks about helping make college affordable and the importance of education, his feel good proposals do not undo the damage to higher education and our public schools."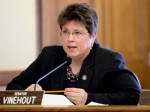 Jun 8th, 2015 by State Sen. Kathleen Vinehout
"Their bill embeds auditors in the agencies making them ripe for corruption by executive staff and partisan leaders."