Press Release
Town Hall Meeting on Arena District Employment This Thursday
To help introduce prospective jobseekers to the platform, the Bucks are hosting a series of town hall meetings throughout the city.
Last month, the Bucks launched a partnership with SkillSmart to create a workforce development platform for family-supporting careers in the new arena district – both during the construction process and for end-use positions in the arena and surrounding development. The platform can be accessed at www.bucksarenajobs.com and will serve as a valuable resource for both job seekers and employers.
To help introduce prospective jobseekers to the platform, the Bucks are hosting a series of town hall meetings throughout the city. This Thursday, the Bucks will be partnering with Mortenson Construction and Alderman Cavalier Johnson to host a town hall meeting at the Next Door Foundation on Milwaukee's north side.
Who: Alderman Cavalier Johnson, Milwaukee Bucks Senior Vice President Alex Lasry and representatives from Mortenson Construction
What:  Town hall meeting regarding employment opportunities within the new arena district, including a demonstration of how prospective jobseekers can begin using the www.bucksarenajobs.com platform. City of Milwaukee officials will be on hand at the town hall meeting to assist attendees interested in receiving RPP certification.
When:Thursday, January 26 5:30 p.m.
Where: Next Door Foundation, 5310 W. Capitol Dr., Milwaukee, WI 53216
RSVP: Jobseekers interested in attending Thursday's town hall are encouraged to RSVP at www.wisconsinesc.com/careers.
Construction of the new arena is expected to generate over 3,000 jobs, while an additional $230 million in economic development is already pledged or under construction in the surrounding area that will produce thousands more family-supporting careers in the coming years. The new platform powered by SkillSmart will build a pipeline of qualified applicants for construction and end-use positions throughout the district. The site breaks down available positions in terms of necessary skills and prerequisites, while inviting jobseekers to build a personal profile based around their work experience, training and qualifications. The tool will then provide jobseekers with scores for each available position based upon how well their skillset and qualifications align with the job, while also providing resources to potential employees on additional training available for them to become stronger candidates for available positions.
Renderings
Mentioned in This Press Release
Recent Press Releases by Milwaukee Bucks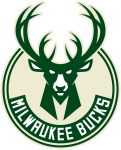 Oct 25th, 2019 by Milwaukee Bucks
Throughout the course of this partnership a total of 1,271 trees have been donated to make Wisconsin schools greener.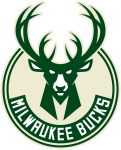 Oct 25th, 2019 by Milwaukee Bucks
Bucks head coach Mike Budenholzer and Feeding Wisconsin partner to curb hunger across the state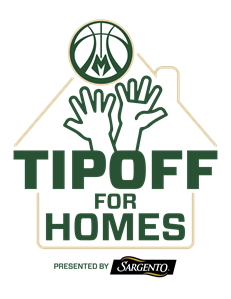 Oct 23rd, 2019 by Milwaukee Bucks
Sargento to donate $500 to Milwaukee Habitat for Humanity for every tipoff the Bucks win during 2019-20 season