Press Release
The Winners Are!
Council for Wisconsin Writers announce contest results for 2019 work
Seventeen Wisconsin writers have won First Place and Honorable Mention awards in the Council for Wisconsin Writers contests for work published or produced in 2019.
The Council awards first-place winners in seven contests $500 and a week-long writing residency at Shake Rag Alley in Mineral Point. Honorable mentions receive $50 and a residency at Painted Forest, Valton, WI. Winners of the CWW Young Writers Award receive $250 for First Place and $50 for Honorable Mention. All contests are judged by out-of-state judges except for the Young Writers Award which is judged by the CWW Board of Directors.
In addition, the Council honors a highly regarded, widely published, award-winning poet and advocate, mentor and educator with CWW's Christopher Latham Sholes Award, which recognizes an individual or organization for outstanding encouragement of Wisconsin writers.
Awards will be presented at the Council's annual banquet to be held on a date yet to be determined. The banquet, initially scheduled for May 9 at the Wisconsin Club in Milwaukee, has been postponed due to COVID-19 pandemic restrictions.
The winners are:
ZONA GALE SHORT FICTION AWARD:
Kimberly Blaeser of Burlington for "Vision Confidence Score" published in Cutthroat: A Journal of the Arts
Jennifer Morales of Viroqua, Honorable Mention, for "Cousins" published in Milwaukee Noir
EDNA MEUDT POETRY BOOK AWARD
Kimberly Blaeser of Burlington for Copper Yearning published by Holy Cow! Press
Robin Chapman of Madison, Honorable Mention, for The Only Home We Know published by Tebot Bach
KAY W. LEVIN AWARD FOR SHORT NON-FICTION
Matt Blessing
of Madison for "Alaska Ho! Arville Schaleben and the Mantanuska Valley Colony" published in
Wisconsin Magazine of History

Chris Chan
of Milwaukee, Honorable Mention, for "Someday the Truth Will Come Out: The Lemberger Family and the Murder that Stunned Wisconsin" published in
Sherlock Homes Mystery Magazine
TOFTE/WRIGHT CHILDREN'S LITERARY AWARD
Dean Robbins of Madison for The Astronaut Who Painted the Moon: The True Story of Alan Bean published by Scholastic
Callie J. Trautmiller of River Falls, Honorable Mention, for Becoming American: A World War II Young Adult Novel published by Written Dreams
NORBERT BLEI/AUGUST DERLETH NONFICTION BOOK AWARD
Krista Eastman of Madison for The Painted Forest published by West Virginia University Press
Christina Ward of Cudahy, Honorable Mention, for American Advertising Cookbooks: How Corporations Taught Us to Love Spam, Bananas, and Jell-O published by Process
EDNA FERBER FICTION BOOK AWARD
Thomas Davis of Sturgeon Bay for IN THE UNSETTLED HOMELAND OF DREAMS, Self-Published
Betsy Draine and Michael Hinden of Madison for The Dead of Achill Island published by University of Wisconsin Press
LORINE NIEDECKER POETRY AWARD
David Southward of Milwaukee for five poems published in various journals
Bruce Taylor of Chippewa Falls, Honorable Mention, for five poems published in various journals
YOUNG WRITERS AWARD
Tim Wang of Hartland for his short story "A Tailor's Tale"
Marianna Kruger of Hartland for her poem "Black Sails"
CHRISTOPHER LATHAM SHOLES AWARD
Cathryn Cofell of Appleton was founding chair of the Wisconsin Poet Laureate Commission and board member and vice president of Letters for the Wisconsin Academy of Sciences, Arts, & Letters. She has produced 10 books, CDs and broadsides, has published poems and essays in more than 275 journals and anthologies, and has received more than 50 awards for her poetry and essays.
Mentioned in This Press Release
People
:
Betsy Draine
,
Bruce Taylor
,
Callie J. Trautmiller
,
Cathryn Cofell
,
Chris Chan
,
Christina Ward
,
Christopher Latham Sholes
,
David Southward
,
Dean Robbins
,
Jennifer Morales
,
Kimberly Blaeser
,
Krista Eastman
,
Marianna Kruger
,
Matt Blessing
,
Michael Hinden
,
Robin Chapman
,
Thomas Davis
,
Tim Wang
Recent Press Releases by Council for Wisconsin Writers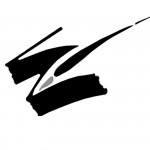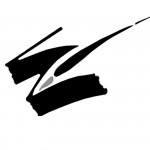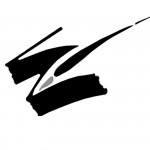 Mar 31st, 2018 by Council for Wisconsin Writers
Awards will be presented at the Council's annual banquet to be held this year on May 12 in Milwaukee.