Press Release
The Villa Terrace Decorative Arts Museum Presents Internationally Renowned Designer Alessandra Branca
Tuesday, October 21 - 2014
Milwaukee, WI – In conjunction with Boswell Books and the Friends of Villa Terrace, the Villa Terrace Decorative Arts Museum welcomes esteemed designer Alessandra Branca to the Villa Terrace Decorative Arts Museum on Tuesday, October 21 at 7:00 p.m. Celebrated for her exceptional use of color, Branca will present her impeccable style and sign her acclaimed book New Classic Interiors. $10 Admission helps support maintenance of the Villa's Renaissance designed garden.
About Alessandra Branca
Roman-born and Chicago based, Branca learned at an early age that classical beauty was meant to be intermingled with everyday life, and that the well-lived life takes place not in stiff and serious surroundings, but in artful structures graced with a comfortable elegance. Branca is widely known for fusing a chic mix of cultures, periods and textures to old-world craftsmanship with energy and practicality. Her work has an up to the moment and beyond quality yet remains timeless. Celebrated for her impeccable style and exceptional use of color, Branca's portfolio of more than two hundred projects has won her honors and awards including ELLE DECOR's 2011, 2012, 2013 and 2014 A-List, House Beautiful Master Class, and more. Fall 2013 saw the launch of her fabric collection, as well as the release of her line of home and fashion accessories at Bergdorf's New York. She continues work on lines of original furniture, lighting, and rugs, as well as various projects with private clientele.
About Villa Terrace Decorative Arts Museum
Overlooking Lake Michigan, this Italian Renaissance-style villa was designed by architect David Adler in 1923. Originally the residence of Lloyd Smith of the A.O. Smith Corporation and his family, the museum features fine and decorative arts dating from the 15th through the 18th centuries, wrought-iron masterpieces by Milwaukee's most important craftsman Cyril Colnik, a formal Renaissance garden, changing exhibitions by local, regional, and international artists, and community events including theater, literature, poetry, arts education, and special events. More information at www.villaterracemuseum.org.
Villa Terrace Decorative Arts Museum
2220 N. Terrace Avenue / Milwaukee / 53202
414/271-3656
Open Hours: Wednesday – Sunday, 1:00 to 5:00 p.m.
Admission: $7/Adults, $5/Students, Seniors, Veterans
Mentioned in This Press Release
Recent Press Releases by Charles Allis Art Museum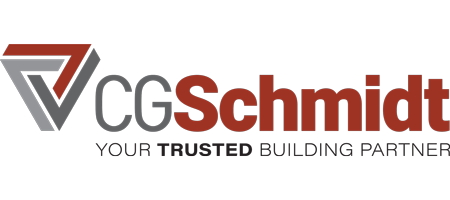 Apr 29th, 2020 by Charles Allis Art Museum
Students invited to submit building and construction questions; new educational videos released weekly