Press Release
The Pfister Names Pamela Anderson as Next Artist in Residence
Her process utilizes large mops, tools and huge brushes to puddle, drip and scrape the surfaces of her work.
Milwaukee, Wis., Feb. 29, 2016 – Home to a collection of more Victorian art than any other hotel in the world, the historic Pfister Hotel, which is owned and managed by Marcus® Hotels & Resorts, has hosted an acclaimed Artist-in-Residence program for the past seven years. The Pfister Hotel's selection committee has chosen abstract expressionist painter Pamela Anderson as its eighth resident artist. She will begin working in the hotel's lobby-level Artist's Studio in April 2016, succeeding current Pfister artist Todd Mrozinski, and will work in the studio for one year.
"I am thrilled and honored to have the Pfister as my platform for the coming year and to be the first abstract painter for the Artist-in-Residence program," said Anderson. "I look forward to engaging in dialog with visitors to my studio about the history of abstract work and discussing what they experience observing my artwork. Environment informs my process and the atmosphere and architecture of the elegant hotel will impact my work taking it in new and exciting directions."
As the new Pfister Artist in Residence, Anderson, who studied at Milwaukee Institute of Art and Design, plans to create two series of works: "Gilded," 8-10 pieces based on the gilded structures, furniture and Victorian pieces located in The Pfister Hotel, and "Architecture," 8-10 pieces based on the hotel's architecture. Her process utilizes large mops, tools and huge brushes to puddle, drip and scrape the surfaces of her work.
"We have been huge fans of Pamela's work for many years," said Tim Smith, general manager of The Pfister Hotel. "We look forward to seeing how our hotel influences her pieces over the next year and how her artistry will impact our many guests, both locally and internationally."
Anderson was one of six finalists included in a four-week public voting period. In addition to the public vote via Facebook and in-person ballots, a selection committee, consisting of leaders in the local art community, made the final decision in choosing her as the next Artist in Residence. This year's selection committee was comprised of representatives from the Milwaukee Art Museum, Milwaukee Institute of Art & Design, Sharon Lynne Wilson Center for the Arts, and past Pfister artists in residence.
For the first year, both the winner of the online public vote, Candace Hunter, and the winner of the in-person ballot voting, Francis Annan Affotey, will receive the opportunity to display their work in solo exhibits at Gallerie M, inside InterContinental Milwaukee, also owned and managed by Marcus Hotels & Resorts. All finalists from this year and years past will be offered additional opportunities to show their work at future Pfister-sponsored events.
For more information on the latest news and updates from Marcus Hotels & Resorts, please visit: http://media.marcushotels.com.
About The Pfister's Artist-in-Residence Program
Entering its eighth year, The Pfister's Artist-in-Residence program features a working art studio and gallery that is open to hotel guests and visitors. The program encourages the public to interact with the artist and witness the evolution of each piece first-hand.
Over the years, The Pfister has received national attention for its Artist-in-Residence program. Since 2009, the hotel has been a member of the Alliance of Artist Communities, www.artistcommunities.org, an international association of artists' communities and residencies featuring a diverse field of more than 1,000 programs worldwide.  Additionally, The Pfister's program has inspired similar residencies at two of its sister properties: The Skirvin Hilton Hotel in Oklahoma City and the Lincoln Marriot Cornhusker Hotel in Lincoln, Neb.
The program's current artist is Todd Mrozinski (2015-2016), toddmrozinski.com. Past artists include Niki Johnson (2014-2015), www.nikijohnson.com; Stephanie Barenz (2013-2014), stephaniebarenz.com; Timothy Westbrook (2012-2013), www.unicorns.carbonmade.com; Shelby Keefe (2011-2012), www.studioshelby.com; Katie Musolff (2010-2011), www.katiemusolff.com; and Reginald Baylor (2009-2010), www.reginaldbaylor.com.
About The Pfister Hotel
The Pfister Hotel has been the premier hotel in downtown Milwaukee for over 120 years.  Originally built in 1893 by businessman Guido Pfister, it was the most lavish hotel of its time. The hotel's storied elegance had faded following World War II, until 1962, when Ben Marcus, founder of The Marcus Corporation, purchased this grand hotel out of bankruptcy.  The Marcus family renovated and restored the hotel to its original glory, adding convention facilities, a parking garage and 23-story guest tower. The Pfister Hotel remains home to the largest collection of Victorian art of any hotel in the world, and recently unveiled an interactive augmented reality tour of pieces in this impressive collection.
Today, the Pfister Hotel continues its tradition of gracious service and impeccable style, and has been recognized for 39 consecutive years by AAA as a Four-Diamond property.  The hotel is also an ongoing member of two prestigious organizations, the Historic Hotels of America and Preferred Hotels & Resorts Worldwide. The Pfister Hotel is located at 424 E. Wisconsin Ave. in downtown Milwaukee. More information and updates on the hotel can be found on Facebook at www.facebook.com/thePfisterHotel and on Twitter (@PfisterHotel).
About Marcus Hotels & Resorts
Marcus Hotels & Resorts, a division of The Marcus Corporation (NYSE: MCS), owns and/or manages 19 hotels, resorts and other properties in the U.S.  A leader in the hospitality industry since 1962, Marcus Hotels & Resorts creates asset value for hotel owners through its expertise in management, development and product repositioning, including hotel food and beverage concepts developed by its Marcus Restaurant Group. The company's distinctive portfolio includes city-center meeting hotels, upscale resorts, historic properties, and premium branded and independent first-class hotels. Marcus Hotels & Resorts is an approved operator for all major lodging brands. For more information, please visit: http://media.marcushotels.com and follow the company on Facebook and Twitter (@MarcusHotels).
Mentioned in This Press Release
People
:
Ben Marcus
,
Francis Annan Affotey
,
Guido Pfister
,
Katie Musolff
,
Niki Johnson
,
Pamela Anderson
,
Reginald Baylor
,
Shelby Keefe
,
Tim Smith
,
Timothy Westbrook
,
Todd Mrozinski
Recent Press Releases by The Pfister Hotel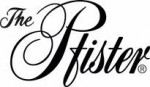 Jan 10th, 2020 by The Pfister Hotel
Finalists will showcase work during Milwaukee's Gallery Night, January 17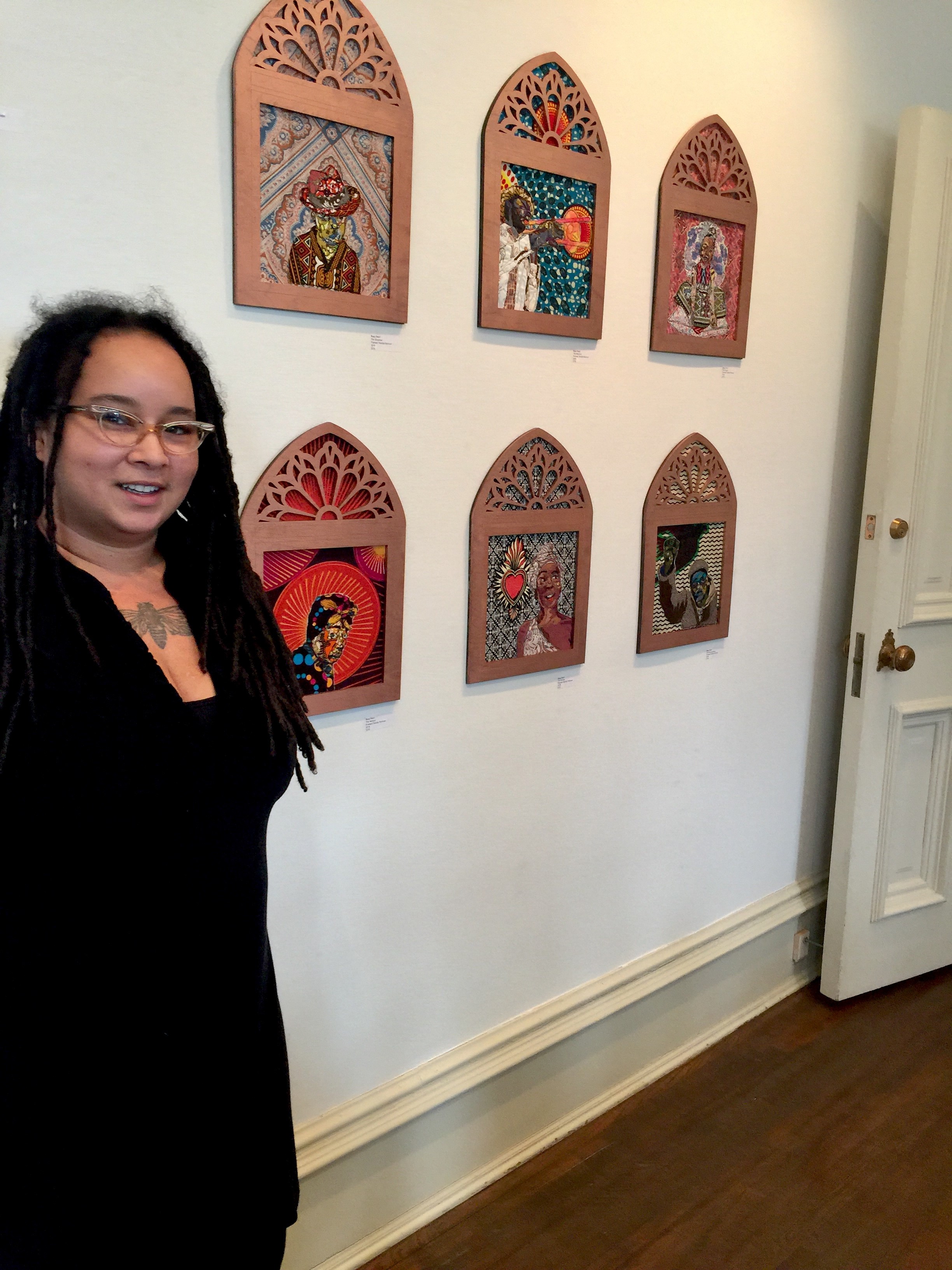 Feb 25th, 2019 by The Pfister Hotel
11th Artist in Residence Succeeds Stephanie Schultz; Schultz Culminating Residency with Finale Fashion Show, March 15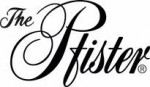 Jan 10th, 2019 by The Pfister Hotel
Finalists will showcase work during Gallery Night, January 18