Press Release
The Grinch Gets Ready for His Debut in Milwaukee With Help from Tourism Grant
Grant funds will go towards sales promotion aimed at families traveling for Thanksgiving
MILWAUKEE, WI-(Friday, November 16, 2018) – The story of The Grinch and Whoville is coming to the Marcus Center for the Performing Arts during their first-ever run of Dr. Seuss' How the Grinch Stole Christmas! The Musical. With help from a $31,640 Joint Effort Marketing (JEM) grant from the Wisconsin Department of Tourism, the Marcus Center aims to increase visits to Milwaukee with a special sales promotion for overnight guests. The sales promotion will run in conjunction with performances of The Grinch from Nov. 20-25, 2018.
"The JEM grant program is one of many ways we help nurture and grow the arts and raise Wisconsin's profile among travelers seeking out the best in performing, visual and other creative arts," said Tourism Secretary Stephanie Klett. "We are thrilled to support this classic holiday event as it aims to reach a new audience, all while creating a positive economic impact for Milwaukee."
Taking place during Thanksgiving week, the sales promotion looks to reach families traveling to Milwaukee during the holiday. The promotion includes special rates on lodging properties within walking distance of the Marcus Center and reduced pricing on meals for children and families at area restaurants. The event is expected to attract over 17,600 attendees, generating an estimated $1.05 million in visitor spending in the area. Grant funds for the sales promotion will go towards outdoor, online, print and broadcast marketing, as well as public relations efforts.
"Being awarded a JEM grant to promote
Dr. Seuss' How the Grinch Stole Christmas! The Musical
provides the Marcus Center the opportunity to expand our reach outside of Metro-Milwaukee," said
Heidi Lofy
, Vice President of Sales and Marketing at the Marcus Center. "As Wisconsin's premiere arts facility, we are thrilled to invite more patrons to our space during the holiday season and beyond!"
In 2017, the tourism economy in Wisconsin totaled $20.6 billion, a 3.2 percent increase from 2016. Tourism activity supports 195,255 jobs in Wisconsin, a seven-year addition of more than 23,255 jobs to the state's total employment, an increase of 13.5 percent. Visitors generated $1.5 billion in state and local revenue. Business sales in Milwaukee County reached $3.5 billion, supporting 32,141 jobs and more than $237 million in state and local taxes.
In fiscal 2018, the Department funded 56 JEM projects, awarding a total of more than $1.1 million. Visitor expenditures driven by the marketing from these projects will exceed $74 million. JEM grant funds are available to non-profit organizations for the promotion of Wisconsin tourism events and destinations. The state can fund up to 75 percent of a project's first-year advertising and marketing costs, and provide support for second- and third-year projects with decreasing amounts for funding until projects become self-sustaining. For information on the JEM Program and application materials, visit http://industry.travelwisconsin.com.
The mission of the Wisconsin Department of Tourism is to market the State as the Midwest's premier travel destination for fun by executing industry-leading marketing programs and establishing strategic partnerships. The Department plays a significant role in generating greater economic impact and jobs for Wisconsin. The portal for traveler information can be found at: www.travelwisconsin.com.
Established in 1969, the Marcus Center for the Performing Arts is the premier performing arts community gathering space in Southeastern Wisconsin. As the Marcus Center moves into its 49th year, it continues to build bridges between diverse members of our community through high-quality arts entertainment in the region and the state. The touring Broadway series, sponsored by Associated Bank, is recognized as bringing the best of Broadway entertainment to Milwaukee for the past 20 years and provides opportunities to educate, entertain and engage audiences. The Marcus Center is also the home to the Milwaukee Symphony, Milwaukee Ballet, Florentine Opera, First Stage plus a variety of other important community and family events throughout the year. For more information about events visit the Marcus Center website at www.MarcusCenter.org. The Marcus Center is a private non-profit 501(c) 3 corporation and is a dedicated veterans memorial in Milwaukee.
Mentioned in This Press Release
Recent Press Releases by Marcus Center For The Performing Arts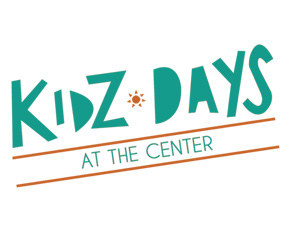 May 3rd, 2019 by Marcus Center For The Performing Arts
This educational arts program has a tradition and reputation of providing quality performing arts, early childhood education, and cultural enrichment to our young people free of cost.